Eliud Kipchoge says he has "fulfilled" his legacy after the Kenyan became the first athlete since 1980 to retain an Olympic marathon title at Tokyo 2020.
Kipchoge, only the third person to win successive Olympic marathons, finished in two hours eight minutes 38 seconds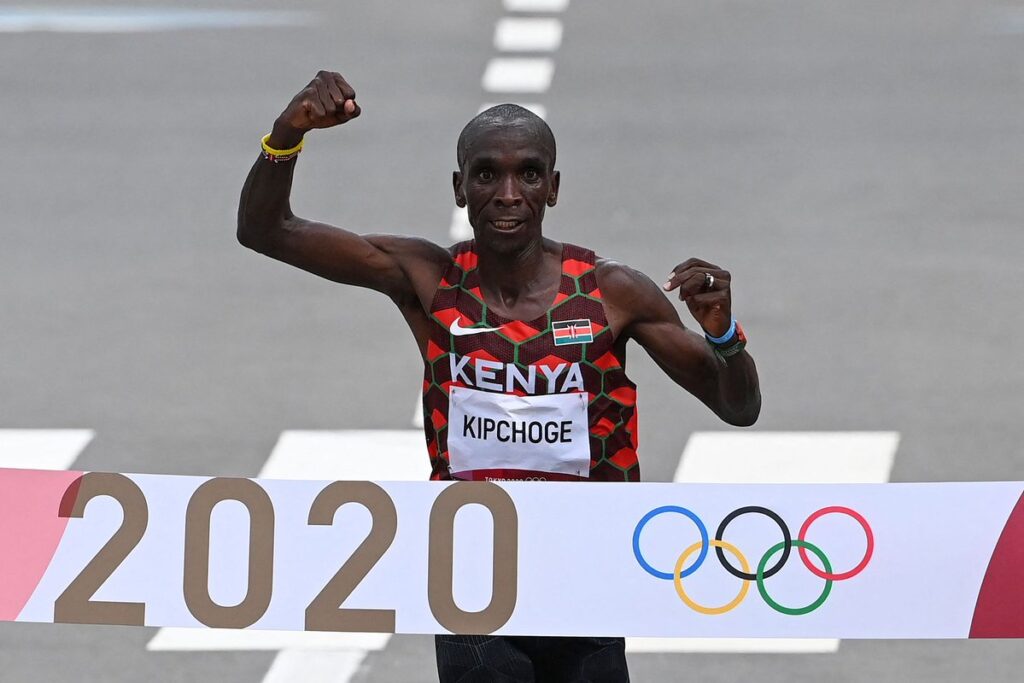 Kipchoge's victory completed a marathon double for Kenya after Peres Jepchirchir's gold in the women's race the day before. He also follows in thefootsteps of Ethiopia's Abebe Bikila and East Germany's Waldemar Cierpinski as a back-to-back Olympic marathon champion.
"I wanted to create a space (between the other runners) to show the world that this is a beautiful race," the 36-year-old Kipchoge later said. "I wanted to show that we have hope in the future."
The marathon and race walking events were moved 500 miles north of Tokyo to Sapporo in a bid to escape the heat of the Japanese capital, but runners still battled difficult conditions with temperatures close to 30 degrees Celsius and humidity levels at 80%. Of the 106 runners that started the race, 30 didn't finish.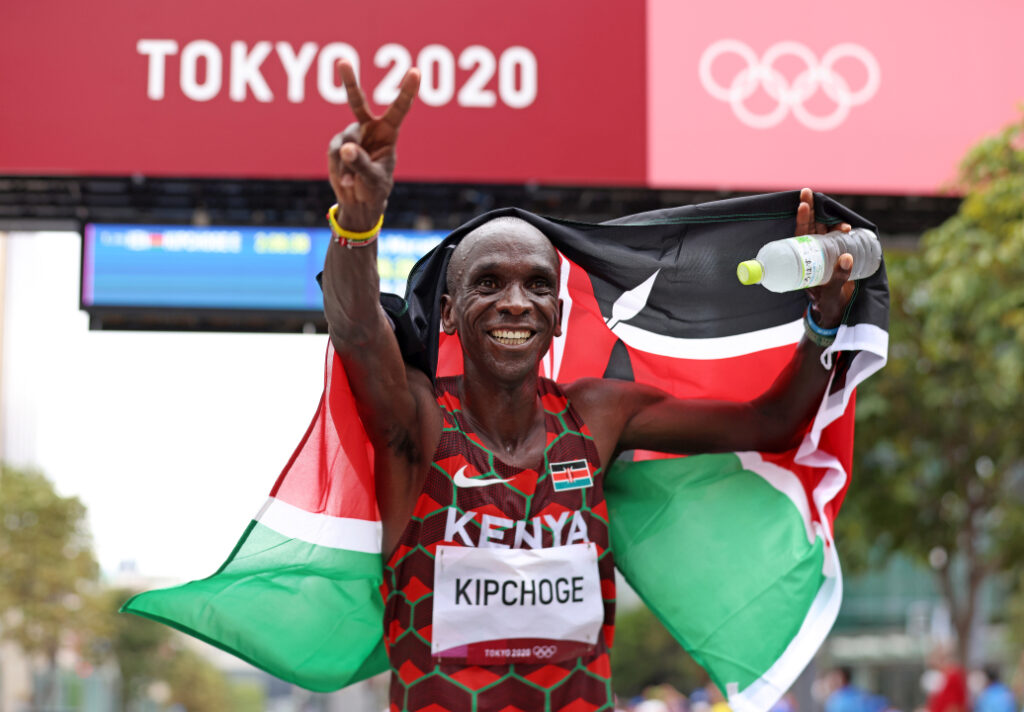 "We were all on the same frying pan and that is competition," was Kipchoge's take on the hot weather — this after running the five-kilometer stretch between the 30-35km markers in 14:28 to pull away from the field and establish an unassailable lead.
A second marathon gold medal cements Kipchoge's status as the greatest runner ever over 26.2 miles, adding to a resume that includes the world record of 2:01:39 from 2018 and running the first ever sub-two-marathon, albeit in unofficial circumstances, as part of the INEOS 1:59 Challenge in 2019.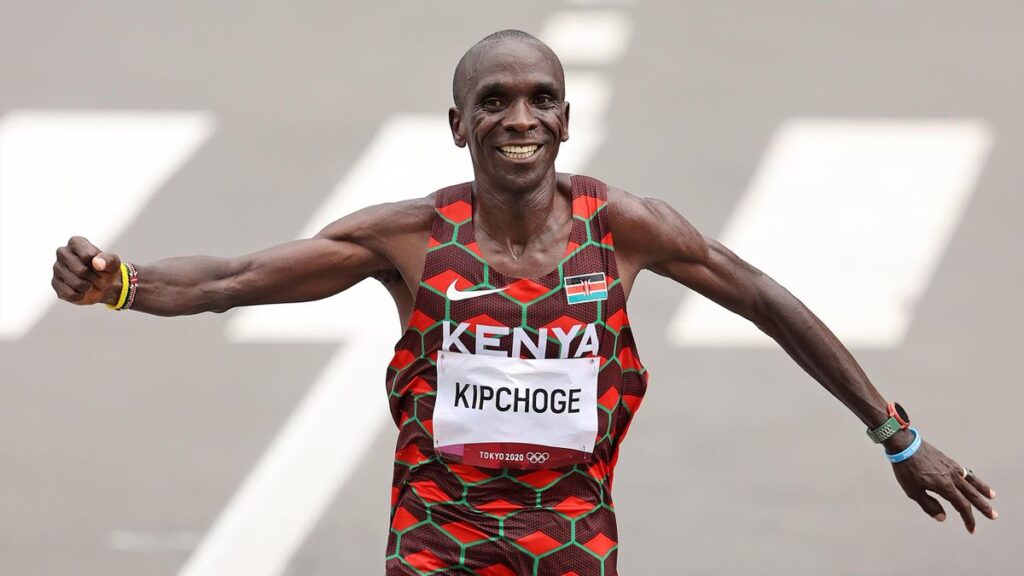 Kipchoge has now won 13 of the 15 major marathons he's entered since stepping up to the distance in 2013.
"I think I have fulfilled the legacy by winning the marathon for the second time, back-to-back. I hope now to help inspire the next generation," world record holder Kipchoge said.