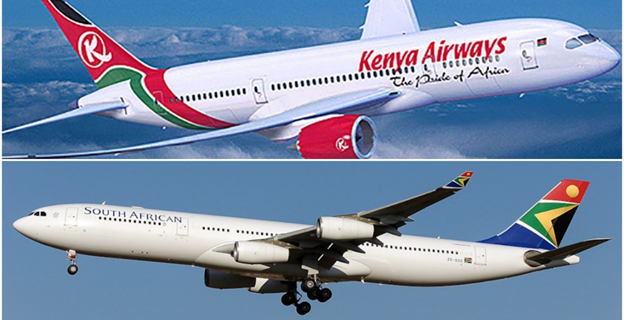 Kenya's National carrier Kenya Airways (KQ) has signed an agreement with South Africa Airways (SAA) to boost passenger traffic, cargo opportunities and general trade. KQ said the memorandum of cooperation signed on September 28, was established with a long-term view to create a pan-African airline group.
"It is not a merger but a partnership that seeks to re-organise KQ and SAA assets into an ecosystem that will make the South African and Kenyan aviation sector more competitive…" Kenya Airways said in a statement.
The airlines have taken a beating from the effects of the COVID-19 pandemic; KQ for instance says its passenger business has been severely constrained by the pandemic, forcing it to focus on cargo to minimize losses. The two airlines say the deal will see them exploit their strategic positioning in global aviation, diversify earning streams and reinforce regional partnerships in Africa through diplomatic and commercial relations. Kenya has plans to renationalize the airline, whose code-share agreement with Air France-KLM for Africa-Europe routes ends this month.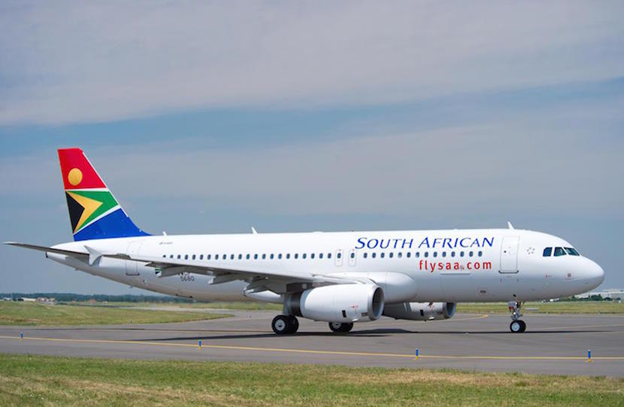 SAA said in a separate statement that the pact however did not preclude either firm from pursuing commercial cooperation with other carriers and said collaborating would help contain costs. The state-owned carrier restarted domestic flights last week and this week launches a scaled-down international service to five African capitals, after its longstanding financial troubles that were exacerbated by the COVID-19 pandemic.
The partnership with SAA comes just two weeks after KQ reached another deal to lease out two planes, of the make Embraer E190, to Congo Airways to boost DRC's domestic operations. KQ also started direct cargo flights between Johannesburg and Lubumbashi, DRC's third-largest city; the airline says it believes partnerships will be key to its transformation.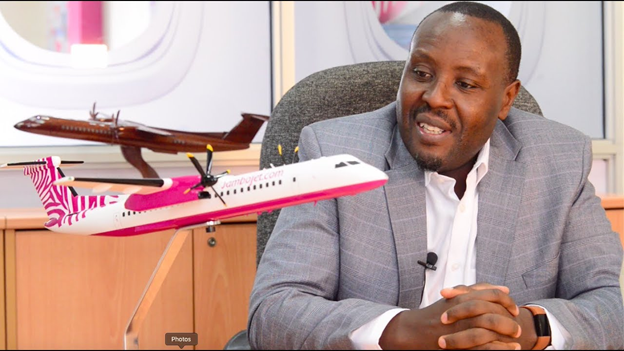 "The future of aviation and its long-term sustenance is hinged on cooperation. KQ and SAA collaboration will enhance customer benefits by (providing) a larger combined passenger and cargo network, fostering the exchange of expertise, innovation, best practice, and adopting home-grown organic solutions to technical and operational challenges…" said KQ managing director Allan Kilavuka.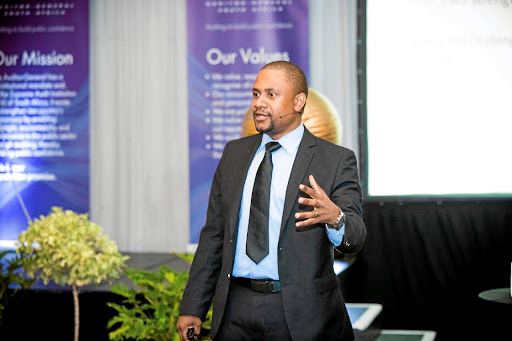 CEO, Thomas Kgokolo, noted that the deal would enable the airlines to recover demand and better implement cost containment strategies, thus enabling them to recover from their current financial challenges.
"It will also enhance related Kenya and South Africa tourism circuits, which sectors account for significant portions of respective country growth domestic product, benefiting from at least two attractive hubs in Johannesburg, Nairobi and possibly Cape Town…" he said.
In 2020, the South African government announced that SAA would cease operations after 86 years of service. However, the airline took to the skies again this month, although as a slimmed-down international flight service to five African capitals: Kinshasa, Accra, Harare, Maputo and Lusaka.