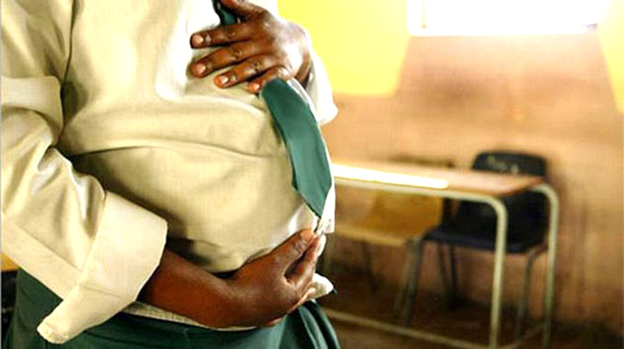 The Human Rights Watch on Wednesday decried the ban on Tanzanian pregnant students and adolescent mothers from attending school, saying it has denied tens of thousands of girls their right to education. The body which defends the rights of people worldwide says the situation in the country is a cause for concern seeing that public schools across mainland Tanzania are reportedly conducting compulsory pregnancy testing on female students and expelling pregnant girls before they can complete their compulsory education.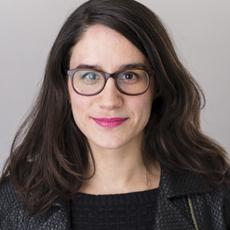 "Tanzania's girls are suffering because the government insists on an arbitrary policy that is ending their education, humiliating and isolating them, and destroying their futures," said Elin Martinez, senior children's rights researcher at Human Rights Watch.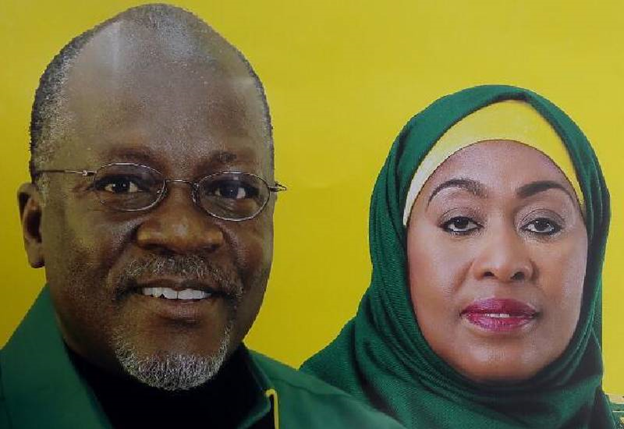 It is said that the official ban against students who are pregnant or are mothers has been enforced since June 2017; this is during the tenure of the late President John Magufuli as also now under his successor, President Samia Suluhu Hassan, who took office in March 2021. Human Rights Watch says school officials and teachers are the primary enforcers of the government's policy, adding that they often do so in ways that "humiliate and stigmatize girls, as well as their parents and guardians."
The organization in July and August this year interviewed 30 girls and women aged between 16 and 24 years; all had been expelled from school or stopped attending primary or secondary school between 2013 and 2021 because they were pregnant. What raised more concern over the matter was that most of those interviewed had been tested for pregnancy at school or at a local hospital or dispensary, and then summarily expelled.
What has appeared to paint an unpredictable future for the education of many girls in Tanzania is that a number of girls in the recent past have been expelled just before completing lower secondary education, which is considered a milestone for many students given the country's low retention rates in secondary education. Several of girls have also reportedly been unable to take national qualifying exams in Form 4, the last year of lower secondary school, because schools conducted pregnancy tests just before or in the middle of these exams.
The Human Rights Watch in its report released on Wednesday, shares an account of a 16-year-old girl in Tanzania's Morogoro Region, who was expelled in 2020 just before her last two Form 4 exams; she was among many girls and women the rights body interviewed. The girl in her interview said:
"They simply said because I was pregnant … I was supposed to be kicked out of school even though I was left with only two exams. I really don't know what they were thinking …. They didn't even want to hear me out. They just kicked me out of school."
Her story echoes that of most girls and women who were interviewed; many of them were not enrolled in training programs or alternative education centers, however several were enrolled in non-formal tailoring training, and a few of them attended a nongovernmental school that supports girls who have been expelled from public schools.
State of Teenage Pregnancy in Tanzania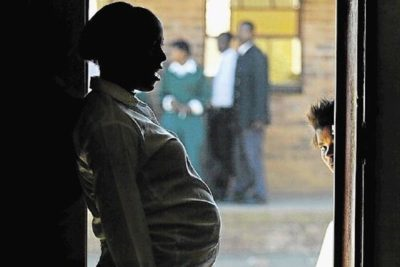 Tanzania is seen as a very high adolescent birth rate country with 22 percent of women aged 20 to 24 giving birth before age 18. According to data compiled by the Guttmacher Institute, a sexual and reproductive rights organization, 360,000 girls and young women ages 15 to 19 give birth each year; 390,000, or 57 percent of girls in this age group have an unmet need for or are not using modern contraception.
According to the Center for Reproductive Rights, a global women's rights organization, between 2003 and 2011, over 55,000 adolescent girls were forced to drop out or were expelled due to pregnancy. The World Bank also estimates that 5,500 pregnant students stop going to school every year, although nongovernmental organizations have previously estimated that close to 8,000 students have been forced to drop out of school each year.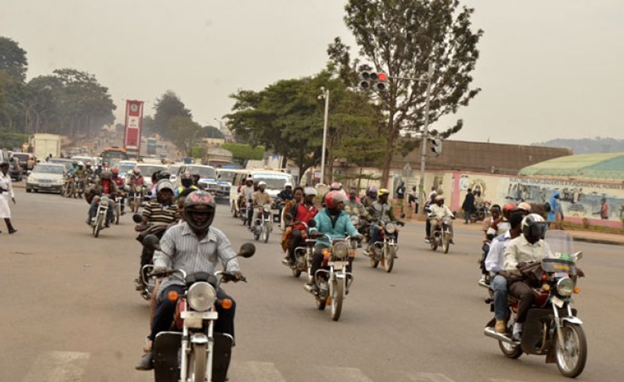 The fear of being expelled from school is also said to be adding pressures on many girls, driving many of them to fall into exploitation from men who take advantage of their financial hardships. Many of the girls interviewed by the Human Rights Watch said men offered rides and money to get to school or to buy basic items, in exchange for sex; many of them said they became pregnant as a result of rape and sexual exploitation, often by motorcycle taxi drivers or local men.
About Tanzania's School Ban
Tanzania's Education Act, and its education expulsion regulations of 2002, permit expulsion when a student has "committed an offence against morality" or if a student has "entered into wedlock." The Human Rights Watch says that although the regulations are not explicit about pregnancy, ministry officials and school officials interpret pregnancy as constituting an offense against morality.
The former Tanzanian President John Magufuli endorsed the expulsion policy on June 22, 2017, and was also quoted by local media saying:
"As long as I'm president, no pregnant students will be allowed to return to school…the warranty to go to school be it secondary or primary is forbidden."
The president's decree, which was said to have been accompanied by threats made by Tanzania's home affairs minister against civil society groups and activists critical of the ban, took effect immediately.
In 2014 and 2017, Human Rights Watch research found that public schools did not interpret the expulsion policy uniformly; some schools allowed pregnant students and adolescent mothers to continue with their studies, and some head teachers personally supported including them. Many schools also continued conducting compulsory pregnancy tests and regularly expelled students.
Although pregnancy testing is not rooted in regulations, it is applied in the vast majority of secondary schools to implement the government's expulsion policy. The Human Rights Watch says the practice is a serious infringement of girls' rights to privacy, dignity, equality, and bodily autonomy.
Concerns about alternative education pathways (AEP)
In 2020, the Tanzanian government announced that it would allow students who were pregnant or were mothers to enroll in a parallel accelerated education program, described as "alternative education pathways." In describing this program, the World Bank stated that "while there is no government policy that states that students who become pregnant must be expelled from public schools, most pregnant girls do drop out." The Tanzanian government and the World Bank have sought to promote this program as a comparable education alternative for girls who have "dropped out" of school because of pregnancy.
Although alternative education pathways are important for children who prematurely drop out of school, Tanzania's parallel system effectively remains the only option for girls who have been expelled and denied their right to education without completing compulsory education. However, a challenge remains where most centers charge tuition, and students often have to travel long distances to them. Girls who are expelled still face access and financial barriers to enroll in AEP centers. While Public primary and lower secondary schools are tuition free, the alternative education centers are not free; according to the World Bank, the programs can cost about US$150 per year, and the AEP centers only receive "subsidies" for fees for "vulnerable girls."
The way forward according to the Human Rights Watch
The Human Rights Watch is calling on President Suluhu Hassan to enact a decree to effectively end the expulsion of pregnant students, order government officials to end punitive and discriminatory practices against girls, and direct the Ministry of Education, Science and Technology to adopt a policy that adequately protects the rights of both pregnant students and adolescent mothers to study in public schools.
"Tanzania is an outlier from other sub-Saharan African countries that have adopted laws, policies, and strategies to uphold the right to education of pregnant students and adolescent mothers," said Elin Martinez, senior children's rights researcher at Human Rights Watch.
Martinez added: "President Suluhu should end the ban on pregnant students and adolescent mothers and make a commitment to safeguard and fulfill every girl's right to an education."
The Human Rights Watch has recently sought to build on its call to the Tanzanian government by making pleas to other organizations such as the African Union and the World Bank which it says should encourage the government to remove the ban.
Tanzania is one of the three sub-Saharan African countries that the organization has found to adhere to an official ban against pregnant students. In March 2020, Sierra Leone, which had an identical discriminatory ban against pregnant schoolgirls and teenage mothers, reversed its 10-year-old policy. The rights watch dog says that at least 30 African Union countries now have laws, policies, or strategies to protect pregnant students and adolescent mothers' right to education.