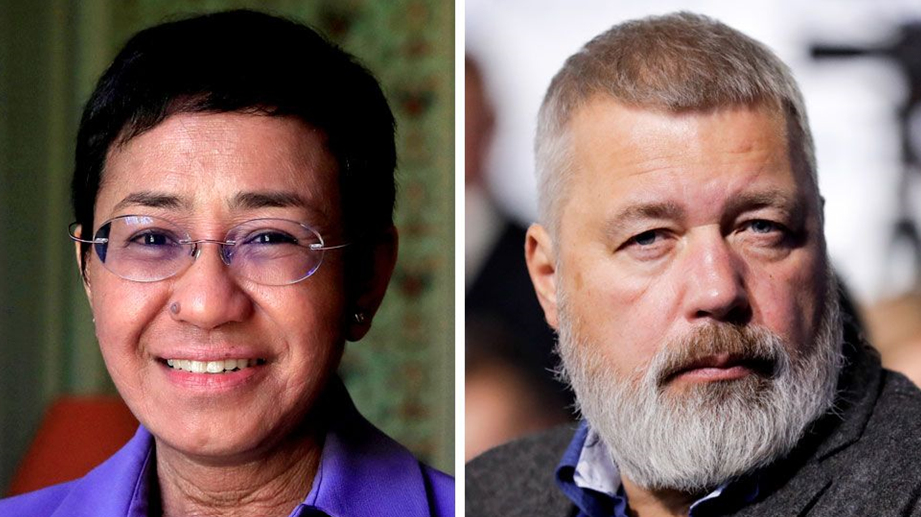 Journalists Maria Ressa and Dmitry Muratov have won the Nobel Peace Prize for their "courageous fight" to defend freedom of expression in the Philippines and Russia.
The committee called the pair "representatives of all journalists who stand up for this ideal".
The winners of the prestigious prize, worth 10m Swedish krona (£836,000; $1.1m), were announced at the Norwegian Nobel Institute in Oslo.
They were chosen out of 329 candidates.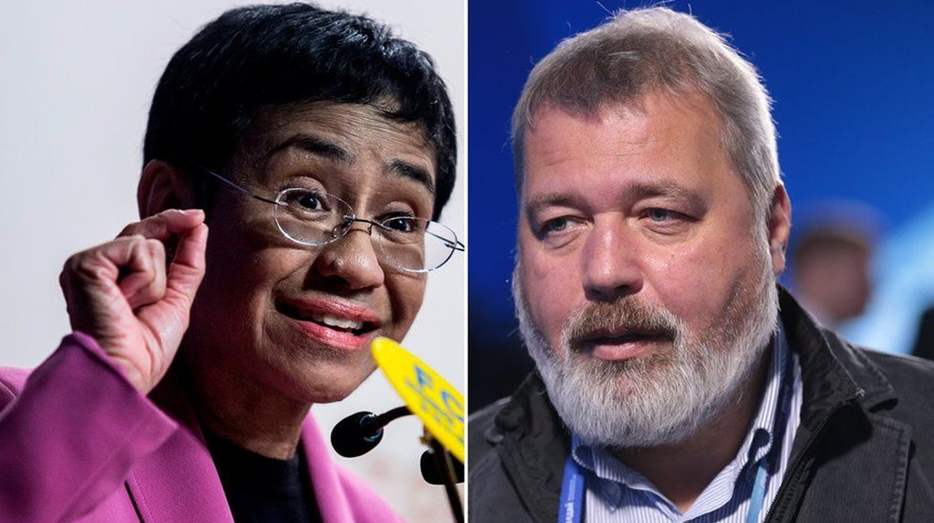 Ms Ressa, who co-founded the news site Rappler, was commended for using freedom of expression to "expose abuse of power, use of violence and growing authoritarianism in her native country, the Philippines".
In a live broadcast by Rappler, Ms Ressa said she was "in shock".
The committee said Mr Muratov, who co-founded the independent newspaper Novaja Gazeta and had been its editor-in-chief for 24 years, had for decades defended freedom of speech in Russia under increasingly challenging conditions.
Mr Muratov has not yet publicly reacted, but he was congratulated by the Kremlin.
"He persistently works in accordance with his own ideals, he is devoted to them, he is talented, he is brave," said Kremlin spokesman Dmitry Peskov.
The Nobel Peace Prize is intended to honour an individual or organisation that has "done the most or the best work for fraternity between nations".
"Free, independent and fact-based journalism serves to protect against abuse of power, lies and war propaganda," the committee said in a statement.
"Without freedom of expression and freedom of the press, it will be difficult to successfully promote fraternity between nations, disarmament and a better world order to succeed in our time," it added.