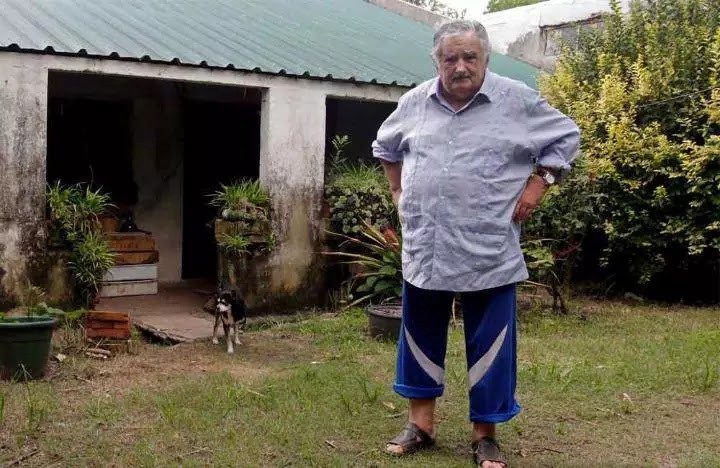 Jose Alberto Mujica alizaliwa katika mji mkuu wa Montevideo, Uruguay mnamo Mei 20 1935. Mujica alilelewa mashambani na mamake Lucy Cordano baada ya babake Demetrio Mujica kuaga dunia alipokuwa na umri wa miaka 5. Baada ya kifo cha babake Mujica na mamake waliishi maisha ya umaskini.
Mujica alianza kufanya kazi akiwa na umri wa miaka 13 alijiunga na siasa katika mwaka wa 1960. Mujica alikuwa mwanachama wa chama cha MLN Tupamaros Movement kilichopigania usawa wa jamii, chama hicho kilikuwa kikiiba chakula na pesa kutoka kwa malori na kisha kusambaza chakula hicho na pesa kwa maskini kwenye jamii.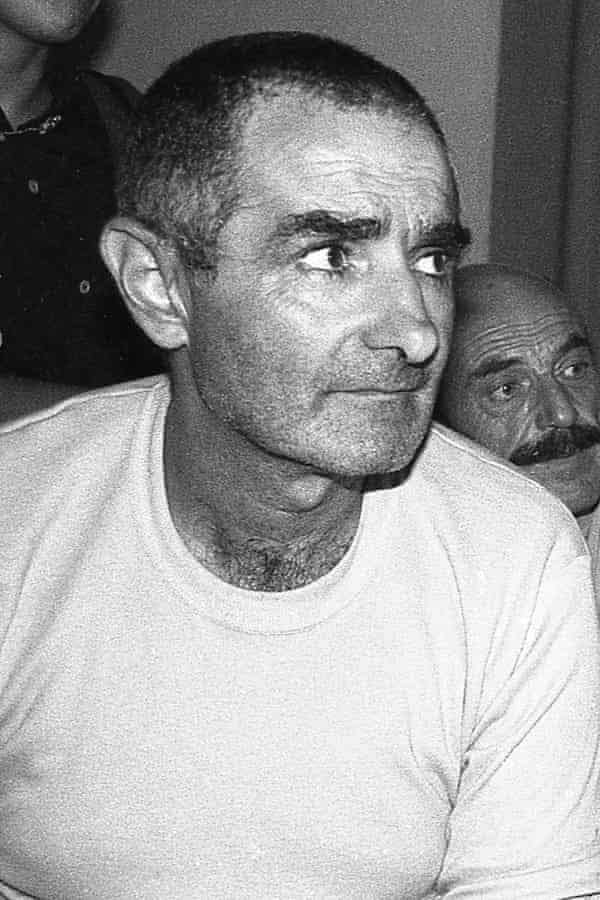 Mwaka wa 1969, Mujica alikuwa kiongozi wa kundi haramu lililoteka mji wa Pando. Katika mojawapo ya mikutano iliyoishia kwa vurugu na makabiliano na polisi alipigwa risasi mara sita.
Mujica alipelekwa hospitali alikopata matibabu na mara tu alipopata nafuu alizuiliwa katika gereza la Punta Careeras.
Kufikia 1971, iliripotiwa kuwa Mujica alikuwa kati ya wafungwa 100 waliofanikiwa kutoroka jela, alisakwa na polisi na kukamatwa tena mwaka wa 1972 na kuhukumiwa kifungo cha miaka 13 gerezani ikiwemo kuzuiwa pekee yake kwa miaka 2 katika kisima kilichokauka. Inasemekana kuwa alipata changamoto kadhaa za kiafya – pamoja na matatizo ya kiakili kufuatia adhabu hiyo.
Mujica alipata msamaha wa rais na kuachiliwa kutoka gerezani mwaka wa 1985. Mara tu baada ya kuachiliwa alijiunga tena na siasa kwa kujiunga na chama chake cha zamani cha Tupamaros movement,chama hicho pamoja na mashirika mengine kiliunda chama cha kipya cha kisiasa cha (MPP) The Movement of Popular Participation.
Miaka michache tu chamani Mujica aliteuliwa kuwa Naibu wa chama , katika uchaguzi uliofautaia Mujica alishinda kiti cha useneta kupitia chama chake cha MPP.
Kutokana na ukakamavu na umaarufu wa Mujica, chama cha MPP kiliendelea kupata umaarufu nchini humo na kufikia mwaka wa 2004 chama cha MPP kilikuwa chama kikubwa na maarufu zaidi nchini Uruguay.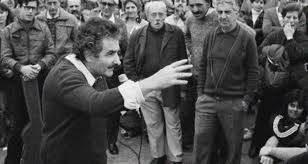 Katika uchaguzi mkuu wa 2004, Mujica alichaguliwa tena kuwa seneta, mgombea wa kiti cha urais wa chama cha MPP akashinda uchaguzi na kuwa rais wa nchi. Chama cha MPP kilishinda uchaguzi wa mwaka wa 2009 na mgombea wa kiti cha urais wakatoi huo, Jose Alberto Pepe Mujica akachaguliwa kuwa rais wa 40 wa Uruguay.
Baada ya kushinda kiti cha urais, Mujica hakubadili maisha yake hata kidogo aliendelea kuishi katika nyumba ndogo ambayo yeye na mkewe walikuwa wakiishi kabla kutangazwa rais. 90% ya mshahara wake ambao ulikuwa ni takriban $12,000 wakato huo ulitumika kuwasaidia wasiojiweza katika jamii.
Hakuwahi kutumia magari ya kifahari ambayo alikuwa ametengewa kama rais na hakukaa ikulu, bali aliishi na mkewe katika nyumba ndogo tu mashambani viungani mwa mji mkuu wa Montevideo.
Mujica aliiongoza Uruguay hadi mwaka wa 2015. Baada ya muhula wake wa pili kama rais kukamilika alichaguliwa tena kuwa seneta na baada ya miaka mitano alijuzulu akisema kuwa amechoka na anahitaji mapumziko.
Mujica alisema kuwa miaka aliyohudumia kifungo jela ilibadili sana mtazamo wake wa maisha.
Maisha ya waUruguay na uchumi wa nchi hiyo uliimarika sana katika kipindi ambacho Mujica alikuwa madarakani.
Mujica na mkewe bado wanaishi pamoja katika nyumba yao ndogo mashambani nje ya mji mkuu Montevideo.