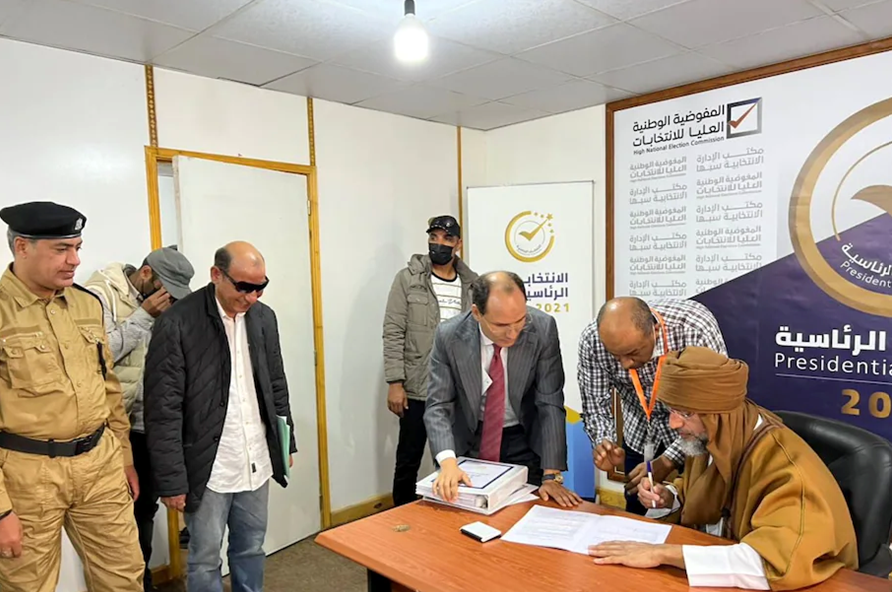 Saif al-Islam Gaddafi, a son of Libya's former ruler Moammar Gaddafi, filed paperwork Sunday to run for president, adding to an increasingly tense dynamic ahead of elections scheduled for Dec. 24.
On Sunday, in the southern town of Sabha, he registered as a candidate in the country's upcoming election — a vote that has made many Libyans and observers wary but that foreign powers insist is necessary to stabilize the country after years of war.
He is wanted by the International Criminal Court (ICC) for crimes against humanity related to the 2011 uprising that saw his father toppled after more than 40 years in power.
Muammar Gaddafi was later killed amid the ensuing civil war, and his son captured by fighters.
Seif al-Islam, who was seen as the reformist face of Gaddafi's regime before the uprising,was released in June 2017 after more than five years of detention.
Advertisement
He has appeared for the first time in public in five years in a video shared by an election official following the announcement of his candidacy bid.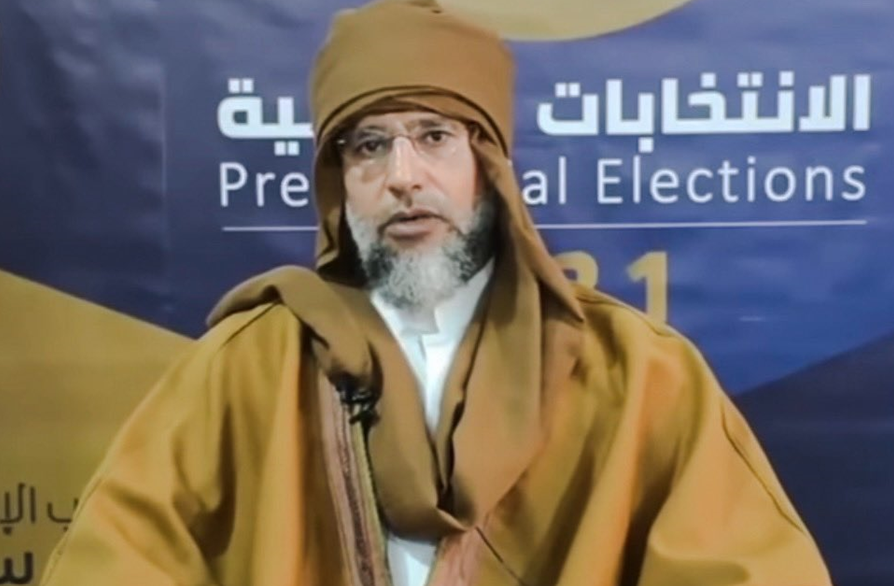 Wearing a traditional Libyan robe, turban and spectacles, the 49-year-old spoke to the camera and said that God will decide the right path for the country's future.
Political parties and the UN have failed to unite the country since the 2011 violence left Libya split between rival governments – one based in the capital, Tripoli, and the other in the eastern part of the country.
Gaddafi's son, who has deep-rooted links to tribes across Libya, is the first major presidential hopeful to submit his candidacy to run for the country's highest post.