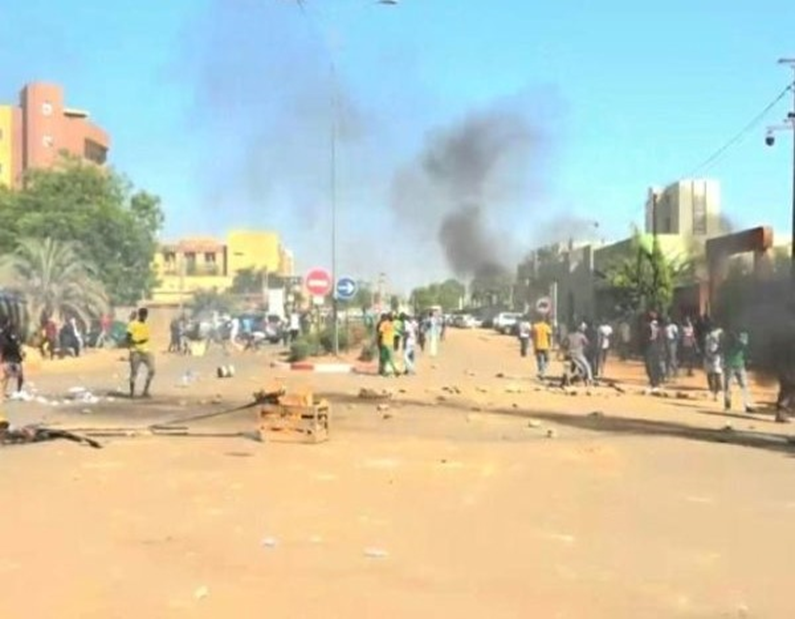 Police fired tear gas to disperse protesters rallying against insecurity in jihadist-wracked Burkina Faso on Saturday, an AFP journalist said, as security sources reported that two soldiers were killed in the north of the country.
Dozens were arrested, security sources said, after authorities in the former French colony banned a demonstration in the capital Ouagadougou for "security reasons" earlier this week.
A Red Cross member said that a private television channel journalist was injured in the arm after being hit by a projectile. Northeast of the capital, in the city of Kaya, residents told AFP that protesters had stormed the headquarters of the ruling party.
Groups linked to Al-Qaeda and the so-called Islamic State groups have plagued the landlocked Sahel nation since 2015, killing about 2,000 people, according to an AFP tally. Also on Saturday, an explosive device killed two soldiers as they drove on the road from Ouahigouya to Titao in the north of the country, security and local sources said. They were escorting traders.
The jihadist violence in recent years has forced around 1.5 million people to flee their homes, the national emergency agency says, and many have settled in the region around Kaya.
The ban on Saturday's protest came after hundreds demonstrated on November 27 against the failure of President Roch Marc Christian Kabore to quell the jihadist violence, sparking clashes with security forces that wounded dozens.