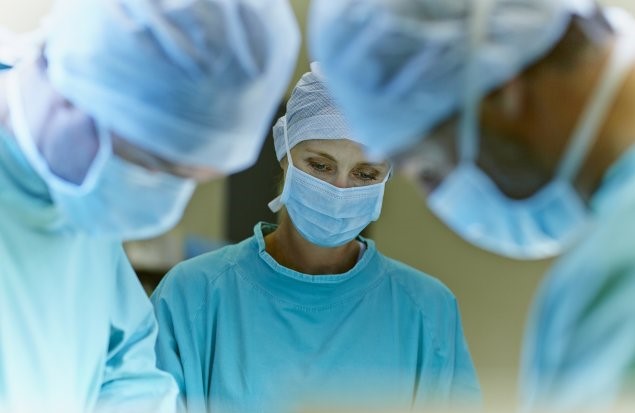 Hospitali moja mjini Boston nchini Amerika ilikataa kumpandikiza moyo mgonjwa ambaye hakuwa amepata chanjo dhidi ya UVIKO19, vyombo vya habari vya runinga vya Amerika viliripoti Jumatano.
Msemaji wa Hospitali ya Brigham and Women alithibitisha katika taarifa yake kwa AFP kwamba chanjo dhidi ya coronavirus "inahitajika" kwa wagonjwa wote wanaopandikizwa viungo.
Babake mgonjwa, David Ferguson, alionekana kwenye vituo vya habari vya CNN na ABC ili kueleza kuhusu familia yake akisema mtoto wake wa miaka 31 amekuwa "katika hatari ya kupoteza maisha yake" na wamekuwa wakisubiri kwa muda mrefu apandikizwe moyo.
Mgonjwa huyo ambaye amekuwa akisubiri kwa muda mrefu kupandikizwa katika hospitali ya Boston, amekataa kupokea chanjo ya Covid.
"Ni kinyume na kanuni zake za kimsingi, haiamini chanjo ya UVIKO 19" Ferguson aliiambia ABC.
"Ni sera wanayoitekeleza na kwa hivyo kwa sababu hangekubali kupata chanjo hiyo, walimwondoa kwenye orodha ya upasuaji wa moyo," babake alisema.
Hospitali "inahitaji chanjo kadhaa zilizopendekezwa na CDC, pamoja na chanjo ya UVIKO-19," Brigham and Women ilisema kwenye taarifa hiyo.
Arthur Caplan, mtaalamu wa maadili ya matibabu katika Chuo Kikuu cha New York, aliiambia CBS: "Baada ya upandikizaji wowote mfumo wako wa kinga umekatizwa. UVIKO 19 inaweza kukuua."
"Viungo ni haba na hawatampa mtu kiungo ambaye ana nafasi duni ya kuishi wakati wengine ambao wamechanjwa wana nafasi nzuri zaidi ya kunusurika baada ya upasuaji," Caplan alisema.
Ndio maana "wagonjwa ambao hawajapata chanjo si wengi kwenye orodha ya wanaosubiri viungo," ilisema hospitali, ambapo mtoto wa Ferguson bado anatibiwa.
Baba huyo alisema anaheshimu chaguo la mwanawe na alipanga kumhamisha hospitali nyingine.
"Lakini hatuna muda mwingi," Ferguson alisema kuhusu hali ya mtoto wake.
Asilimia 62 tu ya idadi ya watu wamechanjwa nchini Amerika—hii ni kwa sababu ya mgawanyiko mkubwa wa kisiasa juu ya chanjo hiyo- kumekuwa na takriban maambukizo milioni 60 ya UVIKO 19 na vifo 872,000.
In this article