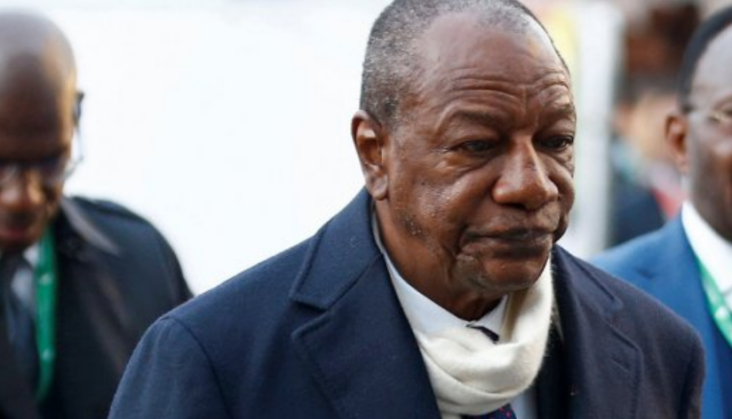 Guinea ilisema Jumatano itamfungulia mashitaka rais wa zamani Alpha Conde, ambaye alipinduliwa katika mapinduzi ya kijeshi Septemba mwaka jana, kwa mauaji na uhalifu uliofanywa wakati akiwa madarakani.
Conde ni miongoni mwa maafisa wakuu 27 ambao wanakabiliwa na mashtaka ya mauaji, kulingana na hati iliyotolewa kwa waandishi wa habari na mwendesha mashtaka wa umma Alphonse Charles Wright.
Makosa mengine anayokabiliwa nayo ni pamoja na kuwekwa kizuizini, kuteswa, kuteka nyara, kutoweka, ubakaji na unyanyasaji mwingine wa kingono na uporaji.
Orodha ya majina hayo ni pamoja na rais wa zamani wa mahakama ya katiba, maspika wa zamani wa bunge, waziri mkuu wa zamani na mawaziri wengi wa zamani, wabunge na wakuu wa idara za usalama.
Katika ujumbe kwa AFP, Wright, ambaye aliteuliwa na junta, alisema mashtaka yalizinduliwa kufuatia malalamiko yaliyowasilishwa na National Front for the Defence of the Constitution (FNDC), kundi ambalo liliongoza maandamano dhidi ya Conde.
Conde, 84, alitimuliwa madarakani na wanajeshi walioasi huku kukiwa na hasira kwa yeye kutaka kuwania muhula wa tatu.
Mwaka 2010 alikuwa rais wa kwanza kuchaguliwa kidemokrasia katika historia ya nchi hiyo ya Afrika Magharibi.
Lakini umaarufu wake ulipungua katika muhula wake wa pili huku wakosoaji wakimshutumu kwa ubabe, huku maandamano ya upinzani yalikandamizwa vikali.
Mvutano na umwagaji damu uliongezeka katika maandalizi ya uchaguzi wa Oktoba 2020. Kura hiyo, iliyosusiwa na wengi wa upinzani, ilifuatia kura ya maoni yenye utata kuhusu mabadiliko ya katiba miezi kadhaa mapema.
Wakosoaji walisema kwamba Conde alikuwa na mihula miwili tu ya uongozi chini ya katiba.
Aliondolewa madarakani mwaka jana na maafisa wa jeshi wakiongozwa na Kanali Mamady Doumbouya, kamanda wa zamani wa kikosi maalum.
Doumbouya tangu wakati huo ameapishwa kama rais wa muda na kutekeleza msako dhidi ya madai ya ufisadi na utawala wa zamani.
Mustakabali wa Conde ukawa suala kuu kati ya junta na jumuiya ya kikanda ya ECOWAS baada ya mapinduzi.
Hapo awali alizuiliwa na kisha kuruhusiwa kwenda Umoja wa Falme za Kiarabu kwa matibabu mwezi wa Januari, na kurejea nyumbani Aprili 10.
Mnamo Aprili 22, junta ilitangaza kwamba rais wa zamani wa jamhuri hatimaye yuko huru — madai yaliyopingwa na chama cha Conde cha Rally of the Guinean People (RPG).