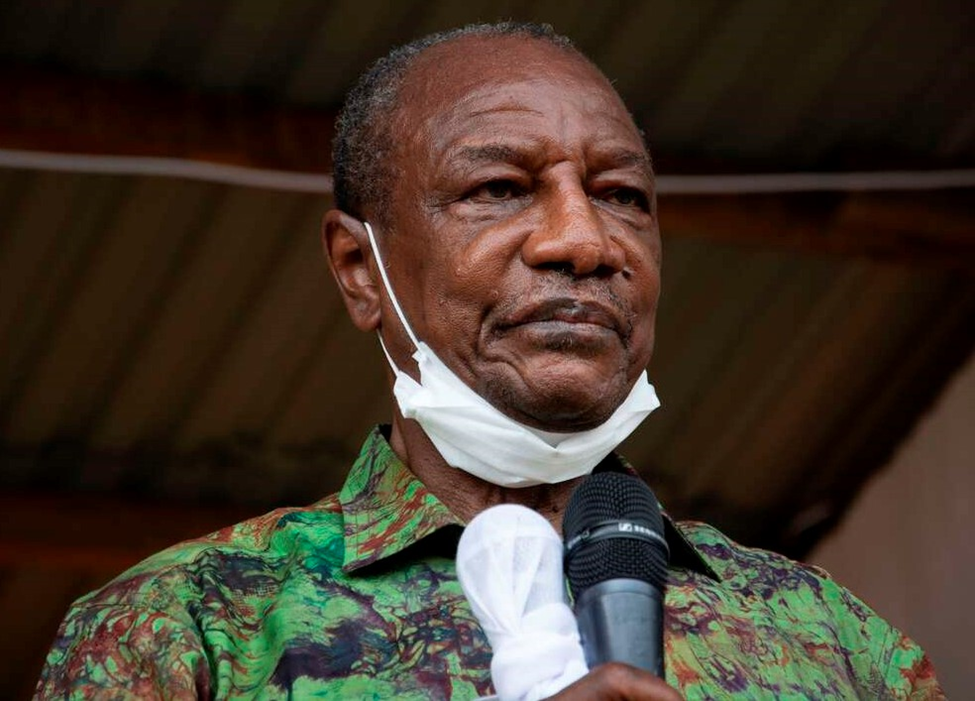 A Guinean coalition that has long opposed deposed former president Alpha Conde is worried he will flee during an overseas medical trip, one of its lawyers said on Tuesday.
The National Front for the Defence of the Constitution (FNDC) is also concerned about the ruling junta's "interference" in ongoing legal proceedings against Conde, said Vincent Brengarth, a partner at the Paris-based law firm that represents the FNDC.
Conde, 84, flew to Turkey for medical treatment on Saturday with the authorisation of the junta, which in 2021 overthrew him after more than ten years in power. He was permitted to leave despite ongoing legal proceedings against him and some 30 former senior officials for alleged assassinations, acts of torture and kidnappings.
The FNDC, which caused the probe to be opened against him in early May, wants Conde to remain at the disposal of the justice system during the investigation, Brengarth told AFP. He said Conde could have "foreign connections" and "the means to organise his escape".
"We don't have even the slightest evidence to enable us to verify the truth about the medical care and the need to go abroad, rather than seek treatment from Guinean doctors," he said.
Brengarth recognised Conde's right to medical secrecy, but said the judge had asked that all the people concerned be banned from leaving the territory.
The FNDC orchestrated large-scale demonstrations in 2019 and 2020 against a third term for Conde. Dozens of civilians died in the protests, which did not succeed in preventing Conde from achieving a third term in December 2020.