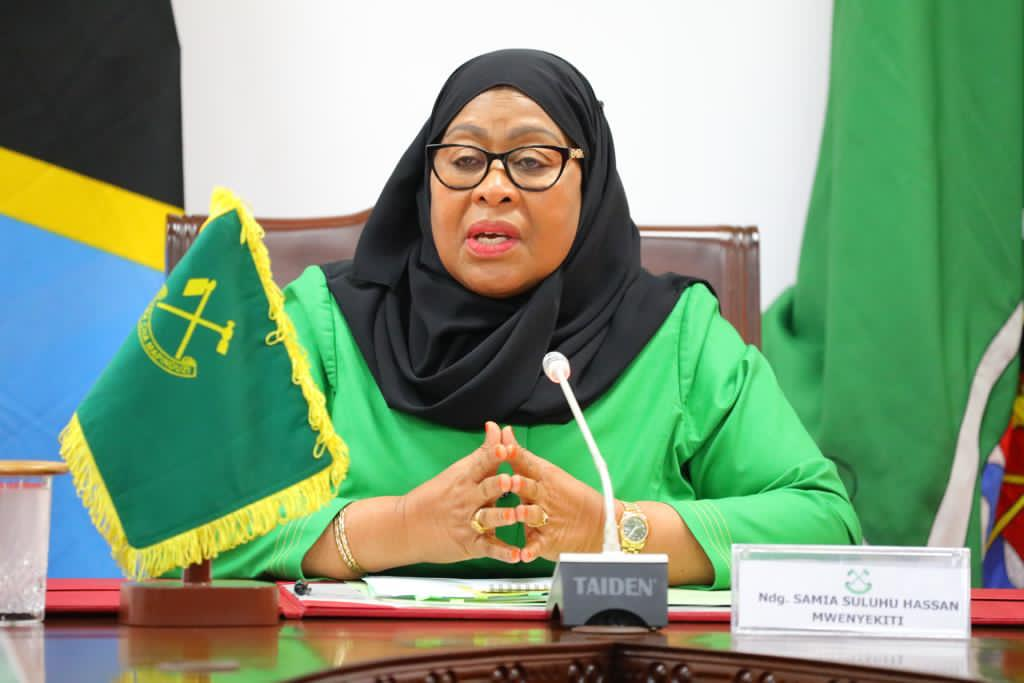 Tanzanian opposition parties have sounded a note of optimism after President Samia Suluhu Hassan's party announced a U-turn on calls for an overhaul of the constitution, the latest overture to her political rivals.
The ruling Chama Cha Mapinduzi (CCM) said earlier this week it had agreed to revive a stalled process to review the constitution "for the greater national interest".
"CCM insists (on) the importance of the new constitution… let's all join hands for the ongoing political reconciliation," party official Shaka Hamdu Shaka said Wednesday after a CCM meeting.
Rights groups and opposition parties have been pushing hard for democratic reforms in the East African nation, including seeking constitutional change to limit presidential powers.  The government's change of heart comes as Hassan, in power for 15 months, seeks to break with some of the policies of her hard-line predecessor John Magufuli, making conciliatory moves to the opposition.
Adopted in 1977, Tanzania's latest constitution has been amended more than 10 times since, including with provisions to introduce a multiparty system. Previous attempts to change the basic law stalled in 2014, with the opposition push for reforms met with government crackdowns.
Zitto Kabwe, leader of the Alliance for Change and Transparency (ACT Wazalendo), welcomed the latest move as a "big public commitment" by the ruling party.
"The future is bright," Kabwe told AFP on Thursday.
Analysts said the CCM announcement signalled the country was turning the page on years of authoritarian rule under Magufuli.
"There is a clear indication of a departure from the previous regime and that is good," said Muhidin Shangwe, a lecturer at the University of Dar es Salaam.
Constitution a priority
Onesmo Olengurumwa, coordinator of the Tanzania Human Rights Defenders Coalition, said the changes were long overdue.
"It's good we start the process for getting the constitution now," he said on Friday, lauding the CCM's "resolve" to review the country's legal framework.
Anna Henga, executive director of the Legal and Human Rights Centre (LHRC), said her group had been advocating for change for 27 years.
"For us, a new constitution is a priority."
Since coming to power in March last year following the sudden death of Magufuli — who was nicknamed "Bulldozer" for his uncompromising leadership style — Hassan has sought to break with some of his policies.
However, the arrest of opposition leader Freeman Mbowe in July last year — just hours before his Chadema party was to hold a public forum to demand constitutional reforms — had dimmed initial hopes of change.
Nevertheless, there were some signs of a lifting of restrictions on the opposition, including the reopening of media outlets that were banned under Magufuli.
In February Hassan held talks in Brussels with Chadema deputy chairman Tundu Lissu, a candidate in the 2020 presidential election who lives in exile in Belgium following an attempt on his life in 2017. A surprise decision by prosecutors in March to drop the charges against Mbowe stirred renewed hope, with the pair meeting hours after his release and vowing to heal political rifts.
Earlier this month, Chadema urged its exiled members to come home, telling them not to fear for their lives after the government offered security guarantees to those returning.