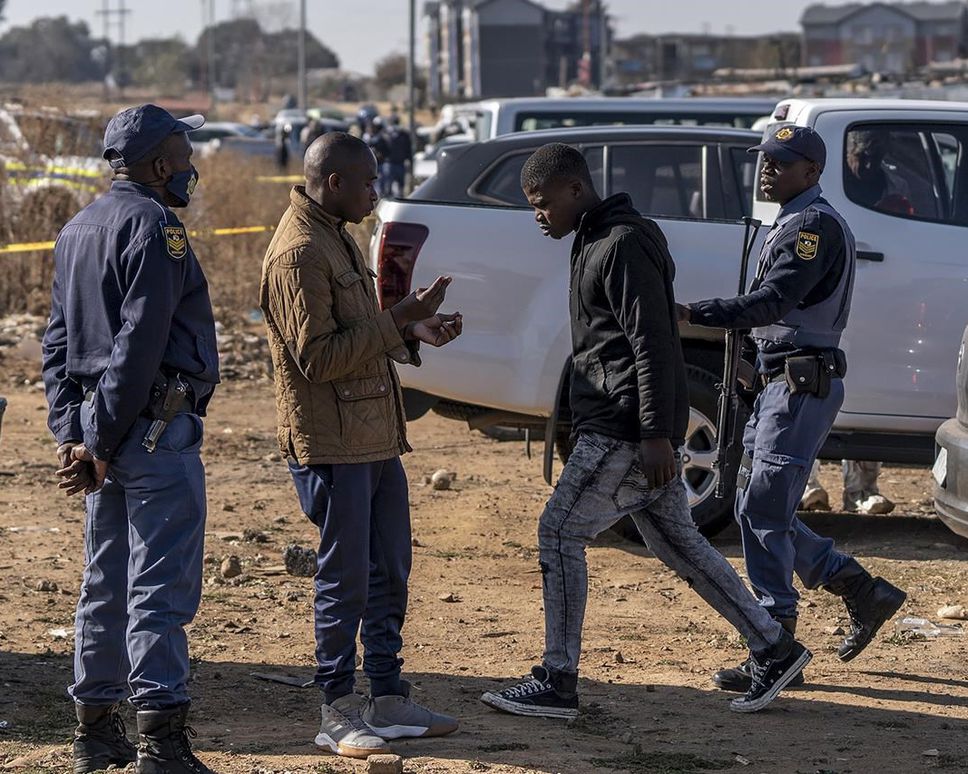 Police in South Africa said on Monday they have arrested two people in connection with one of two bar shootings that left a total of 19 people dead, in killings that shocked the nation.
The arrests came amid investigations into Saturday night's shooting at a tavern in the eastern city of Pietermaritzburg, in KwaZulu-Natal province, where four people were killed and eight wounded when two men fired indiscriminately at customers.
The police ministry described the arrests in a statement as "a first step of bringing to book all those who orchestrated one of the country's bloodiest weekends". It did not provide any further details.
Another 15 people, among them two women, were shot dead early on Sunday as they enjoyed a night out in Soweto township, close to Johannesburg, in a separate incident. 
Lirandzu Themba, a spokeswoman for the ministry, told AFP police believed those held were "linked" to the Pietermaritzburg shooting.
Shootings are common in South Africa, which has one of the world's highest murder rates, fuelled by gang violence and alcohol.
But the apparently random murders at the weekend had left investigators puzzled.
"As a nation, we cannot allow violent criminals to terrorise us in this way, regardless of where such incidents may occur," President Cyril Ramaphosa said in a statement on Sunday.