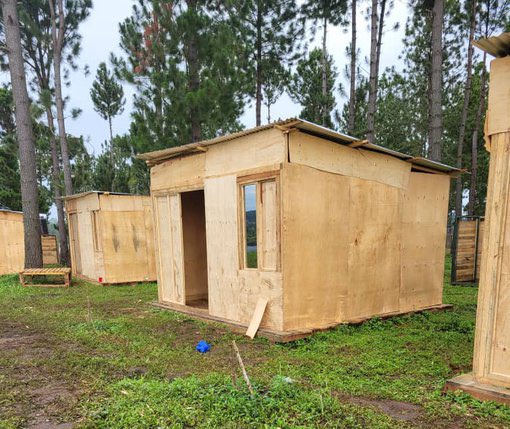 As the Nyege nyege festival kicks off, fans are looking for an eventful event where they'll be able to make fond memories come Sunday evening. However the much-anticipated festival has run into trouble after disgruntled fans went online to decry the sorry state of affairs at the Itanda Falls, Uganda.
Thousands of fans booked en masse, hoping to retire into swanky wooden cottages – that from the online advertising looked like cute little spaces – after a wild night of uproarious partying and heavy drinking.
The 'wooden cottages' however, turned out to be far from the real thing as people trooped to Twitter to share photos of ridiculously shambolic cardboard shacks, with tiny beds, creaky doors, mabati roofing, thin walls and barely-there grass carpet.
Kenyan Influencer @Lencer_B also jumped on Twitter to share photos of the poorly-structured 'bathrooms' which featured no doors and no floor, with patches of grass sticking out of the wet earth.
The toilets, too, were a comical display of insipid incompetence and appalling carelessness, with a movable wooden stair placed in front of the tastelessly-done bathroom shanties.
The Nyege Nyege Festival, going down at Itanda Falls, Jinja, will be on for the next three days.