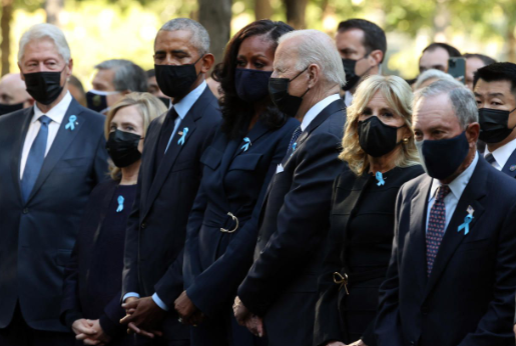 Families remembered their loved ones 20 years after the 9/11 terror attacks in the US, with grieving relatives vowing to "never forget" those who lost their lives.
Six moments of silence were observed in New York City to mark the moments when four commercial planes crashed and when the two World Trade Center towers crumbled, killing nearly 3,000 people.
The planes had been hijacked by terrorists on the morning of 11 September 2001.
Two were flown into the World Trade Center towers in New York City just before 9am local time, a third crashed into the west side of the Pentagon at 9.37am, while the fourth flight crashed in rural Shanksville, Pennsylvania, at 9.57am after passengers tried to overpower the hijackers and take control of the plane to prevent more tragedy.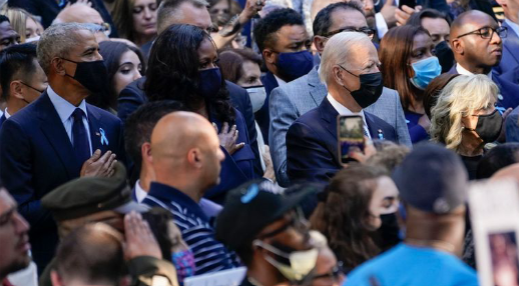 US President Joe Biden and former presidents Barack Obama and Bill Clinton were among hundreds of people who gathered at the site where the two trade centre towers fell two decades ago.
Each of them wore blue ribbons and held their hand over their heart as a procession marched a flag through the memorial. Some of those gathered at the memorial carried photos of loved ones killed in the attacks.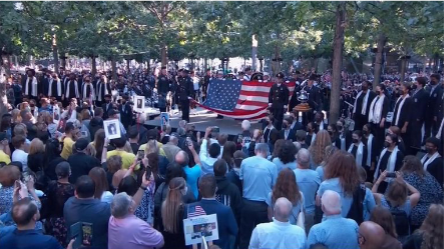 The names of all 2,977 victims were read out and Mr Biden, who was as senator at the time of the attacks, wiped a tear from his eye at one point, but he did not speak at the event.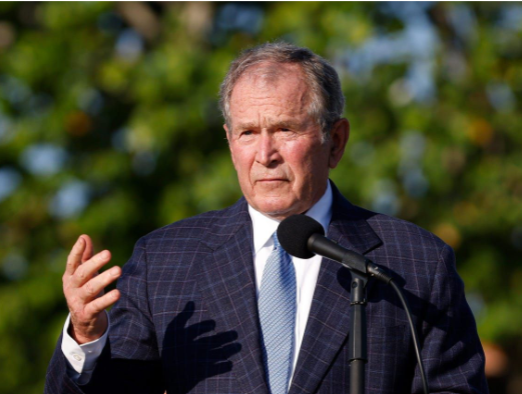 President George W. Bush – who was president at the time of the attacks, said:"So much of our politics have become a naked appeal to anger, fear and resentment.
"On America's day of trial and grief, I saw millions of people instinctively grab for a neighbour's hand, and rally for the cause of one another. That is the America I know."
In this article