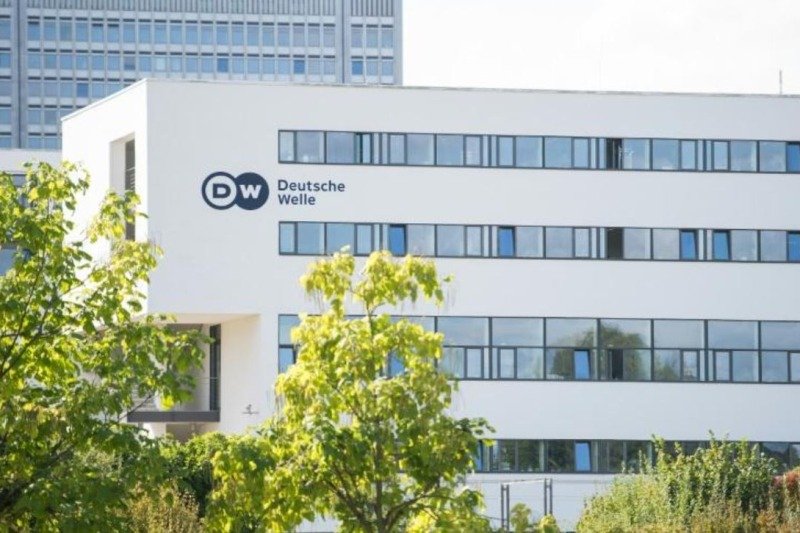 Russia's government said Thursday that it would shut down the Russian operations of Germany's state-owned broadcaster Deutsche Welle, an unusually drastic move against a major foreign news outlet.
The Russian foreign ministry said it would force the German outlet to close its Moscow office, withdraw the accreditation of all Deutsche Welle employees in Russia, and terminate satellite broadcasts of its television and radio channels. In a statement  on Thursday, the ministry said the decision was retaliation for Germany's regulator suspending German-language broadcasts by RT, a Russian state-controlled outlet, because of the channel's failure to apply for a license.
The fight over broadcasters comes amid rising tensions between Russia and NATO, which includes Germany, over Ukraine, with more than 100,000 Russian troops massed near Ukraine's borders and Western governments warning of a possible invasion.
Russia's foreign ministry said it would compile a "list of representatives of state and public structures of Germany involved in restricting the broadcasting of RT DE," the broadcaster's German-language channel, and ban them from entering Russia. The ministry also noted plans to name Deutsche Welle, or DW, and its employees "foreign agents" under an onerous 2012 law.
The moves announced Thursday, it said, are just the "first stage" of retaliatory measures.
DW's director general, Peter Limbourg, accused Moscow of an "incomprehensible and a complete overreaction."
"We have been made into a kind of pawn, which the media must often endure in autocracies," Mr. Limbourg said, adding that DW would not be fazed.
"We will continue to report from our office in Moscow until the measures are officially served on us, and even if we eventually have to close it, our coverage of Russia would not be affected," he said. "Rather, we would significantly increase reporting."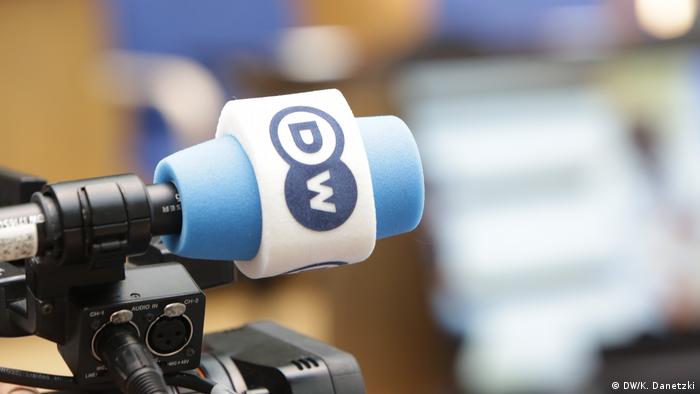 DW has had broadcasting licenses in Russia for its TV channels DW English and DW Deutsch — which airs some programs in Russian in addition to those in German — since 2005, the company said in a statement.
On Tuesday, Germany's media regulator Medienanstalten banned the distribution of RT DE in Germany via satellite, online and mobile platforms, saying that the channel had not sought permission to broadcast.
RT's German language outlet has faced controversy before. Two of its YouTube channels were removed in September for violating content rules by posting what was deemed to be disinformation about Covid-19 vaccines. In response, Russia's regulator Roskomnadzor threatened to block YouTube.
Many Western governments have long mistrusted RT as a vector for Russian disinformation, and even intelligence-gathering. A German journalist who used to work for RT Deutsch said he had been asked to spy on the Kremlin critic Aleksei A.Navalny while he was convalescing in a Berlin hospital after being poisoned by agents from Russia's security services.
The Russian announcement about DW came after two Western journalists were forced out of Russia:Sarah Rainsford, a longtime correspondent for the BBC, was told to leave in August, and Tom Vennink, a Dutch reporter, was expelled in November.