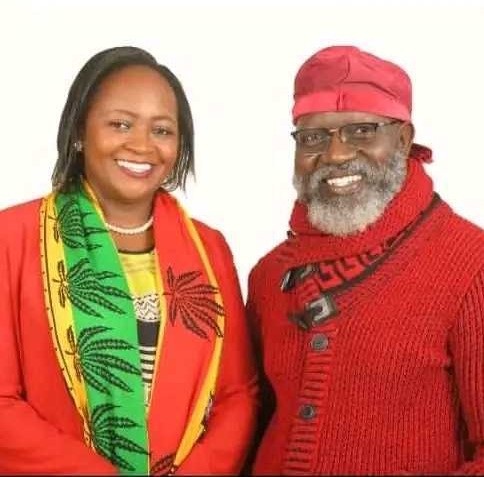 Prof George Wajackoya has differed with his running mate Justina Wamae following claims that he is supporting candidate Raila Odinga of Azimio.
With only 5 days left to the general elections in Kenya, Roots Party has started to be hit by a strong storm after the candidate of the party Prof George Wajackoya differed with his running mate Justina Wamae about endorsing one of the two main candidates or continuing in the race until the end.
The happened after a video surfaced on the internet where Wajackoya, while in an entertainment area in Kisumu, was seen supporting the candidate of the union of Azimio, Raila Odinga.
"I am here to join the group of revolutionaries in this nation. And the leader I look up to, the person who has made me stand here is none other than Raila Amollo Odinga." The Roots party leader was heard saying in the video.
The leadership of the Roots party, however, has come out and distanced itself from the allegations and said that the tape was hacked to promote a certain candidate. Party Spokesperson Jaymo Ule Msee has said that the beacon gave respect to all the presidential candidates, even though the part where he is talking about Odinga was heard on the video. The spokesperson has made it clear that the party is strong and has no plans to withdraw from the race to State House.
"The notion that Professor Wajackoyah has offended Raila Odinga is a false one used by some people who are working with one of the presidential candidates." said Jaymo Ule Msee.
However, Wajackoya's running mate Justina Wamae, has spilt the beans and admitted that Wajackoya is supporting Raila Odinga. She further insisted that she was never consulted before the decision was made, and that if she had been consulted she would have supported the alternative candidate.