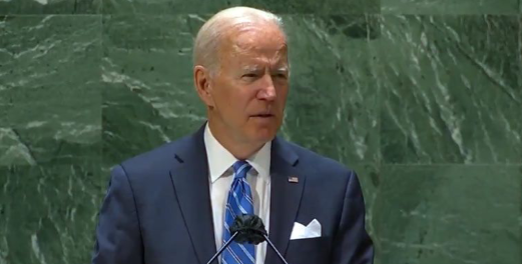 In his first address to the United Nations General Assembly as president of the
United States, Joe Biden on Tuesday pointed out Zambia as a shining example of a
country upholding democracy in Africa and across the globe.
While highlighting that the democratic world is everywhere, Biden said that it lived in numerous people including those who are "anti-corruption activists, the human rights defenders, the journalists, the peace protestors on the frontlines of the struggle in Belarus, Burma, Syria, Cuba, Venezuela, and everywhere in between."
He went ahead to single out the people of Zambia as among those pushing for democracy in their nation, with a spirited fight against corruption.
"It lives in the young people of Zambia who harnessed the power of their vote for the first time, turning out in record numbers to denounce corruption and chart a new path for their country." Said president Joe Biden.
President Biden further said that while no democracy is perfect in any given nation
across the globe; it remains the best tool the world has to unleash the full potential
of human beings.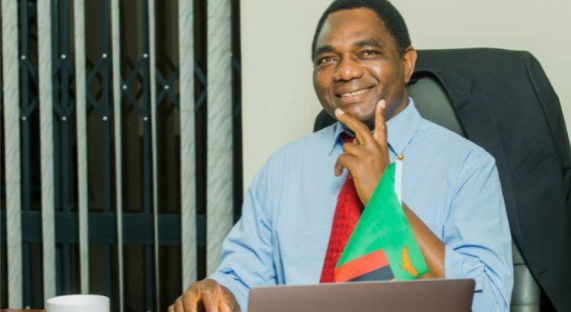 Zambia's President Hakainde Hichilema won a landslide victory over former president, Edgar Lungu, in the August 2021 elections. He became the first president elected from the liberal opposition United Party for National Development, having run for the post a number of times before.
The political winds of change in the recent election were seen to have been ushered in by the young people of Zambia,who have in the past been seen to be reluctant to vote. They turned up in high numbers and voted for their preferred president, Mr Hichilema.
The recent election, which was recognized regionally as also globally, was seen to have been conducted generally peacefully, cementing Zambia as one of Africa's most democratic countries.
At the United General Assembly President Joe Biden also highlighted democracy as
also being evident in the women of Sudan whom he said have showed bravery and
withstood violence and oppression to defend the democratic progress of their
nation.
The ongoing 76th session of the UN General Assembly (UNGA 76) is expected to run
until Monday, 27 September 2021, including Saturday, 25 September. The first day of the high-level General Debate began Tuesday, with talks on Afghanistan, Climate
change among other issues taking center stage. Over 100 Heads of State or Government are expected to attend in person.