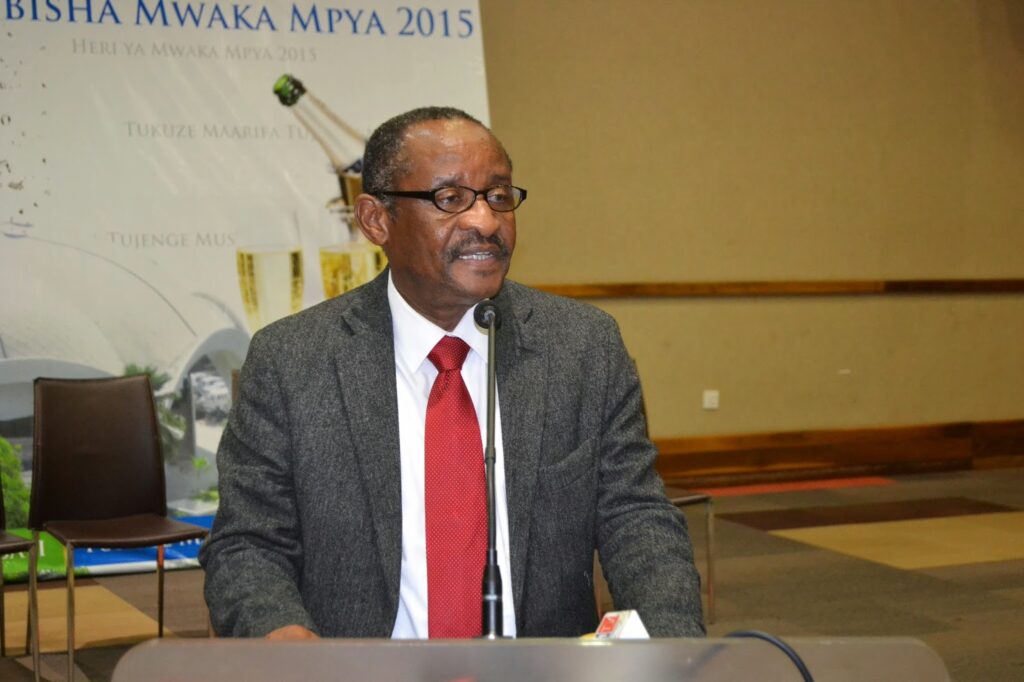 Gavana wa Benki Kuu ya Tanzania (BoT) Prof. Florens Luoga ambaye pia ni kiongozi wa Jumuiya ya Kimataifa ya Huduma Jumuishi za Kifedha (AFI), ametunukiwa tuzo ya "Central Banker of the Year" ya 2021.
Tuzo hiyo imetolewa na The Banker Magazine, kampuni tanzu yagazeti la Financial Times, kutokana na jitihada zake za kuimarisha uchumi katikati ya janga la UVIKO-19.
Gavana Luoga, ambaye ni mwenyekiti wa Taasisi ya Mipango ya Kisera ya Huduma Jumuishi za Kifedha Kanda ya Afrika (AfPI), ameshinda tuzo hiyo kutokana na jitihada zake za kupiga vita utolewaji wa mikopo kiholela na mpango aliyotangaza mwezi Novemba mwaka jana, kuangalia uwezekano wa kuwa na fedha ya kidijitali inayotolewa na benki kuu (central bank digital currency – CBDC).
Taarifa iliyotolewa na AFI hivi karibuni, inaeleza kwamba Prof. Luoga ametambuliwa kwa kuwa mstari wa mbele katika jitihada za kupunguza viwango vya mikopo chechefu ili kufikia kiwango cha benki kuu cha asilimia tano, kulegeza vizuizi vya kukopa na kuongeza mikopo kwa biashara ndogo ndogo na kupambana na UVIKO-19.
Aidha, ili kuhakikisha Tanzania inaendana na mabadiliko yanayotokea sasa duniani, Benki Kuu imeonesha nia ya kuchunguza zaidi kuhusu fedha za kidijitali za benki kuu (CBDCs).
Hivi karibuni, Benki Kuu ya Nigeria, ambayo pia ni mwanachama wa AFI, imetoa fedha ya kidijitali ya benki kuu, ambayo ni ya kwanza barani Afrika.
Pia, Prof. Luoga alichukua hatua madhubuti dhidi ya athari za UVIKO-19, kwa kuhakikisha makundi yaliyo katika hatari ya kuathirika hayaathiriki sana na kuuhakikisha uchumi unakua kwa kulegeza sera za fedha na kuzihamasisha benki kutoa nafuu kwa wakopaji katika kurudisha mikopo yao, kupunguza riba na kurekebisha muda wa kulipa mikopo ili kuwapunguzia makali wateja.
Kama mwenyekiti wa AfPI, Benki Kuu ya Tanzania kwa kushirikiana na AFI ziliandaa mikutano kadha kwa njia ya mtandao mwezi Agosti 2021, ambayo pamoja na mambo mengine, ilihimiza kuendelea kuimarishwa kwa mifumo ya fedha kwa njia za kidijitali na ugunduzi.
In this article