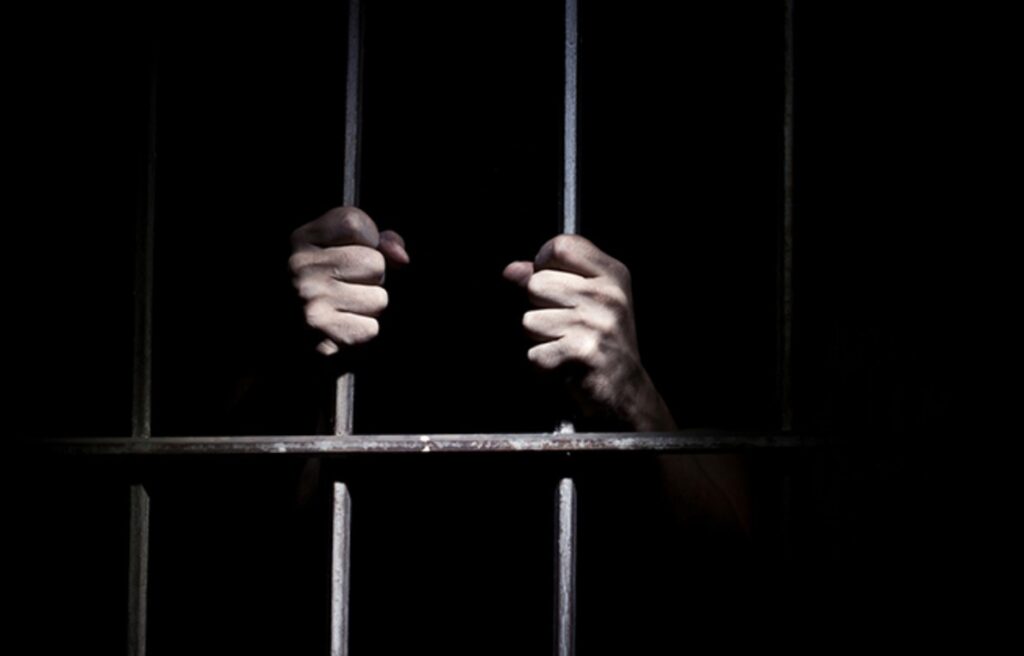 Mwanaharakati wa Nigeria asiyeamini kuwa hakuna Mungu, Mubarak Bala, aliyezuiliwa rumande Aprili 2020, alihukumiwa Jumanne kifungo cha miaka 24 baada ya kukiri mashtaka 18 katika kesi ya kukufuru ambayo ililaaniwa vikali na wataalamu wa Umoja wa Mataifa na mashirika ya kimataifa ya haki za binadamu.
Mwanamume huyo mwenye umri wa miaka 37 alishtakiwa kwa kuandika taarifa kwenye Facebook zinazokosoa Uislamu na mtume wake, ambayo mahakama ilisema yana uwezo wa kuvunja amani ya umma katika eneo la kaskazini lenye Waislamu wahafidhina ambapo sharia inatekelezwa pamoja na sheria za kawaida.
"Mahakama inamhukumu Muhammad Mubarak Bala kifungo cha miaka 24… Hili litazingatia muda aliohudumu akisubiri kusikilizwa kwa kesi," hakimu wa Kano, Faruk Lawan alisema.
Wakili wake James Ibor alipinga mshukiwa kukiri hatia na akamwomba hakimu ikiwa angeweza kuzungumza na mteja wake, ombi ambalo lilikubaliwa.
"Nilitaka kuhakikisha kuwa hakuwa na ushawishi au vitisho," Ibor alisema, na kwamba mteja wake alielewa "maana ya kukiri hatia."
Mahakama iliporejea kusikiliza kesi, wakili wa utetezi alisema mteja wake alitaka kubadilisha ombi hilo ambalo inaamini ni matokeo ya kuchanganyikiwa baada ya kukaa rumande kwa miaka miwili.
Lakini Bala alikataa maelezo ya wakili wake mwenyewe, na akakiri tena hatia.
Wataalamu wa haki za Umoja wa Mataifa na makundi mengine tayari walikuwa wameshutumu kuzuiliwa kwake na kutaka aachiliwe, wakisema kesi hiyo inaweza kuhatarisha uwepo wa haki za kimsingi za binadamu katika nchi hiyo yenye watu wengi zaidi barani Afrika.
Nguvu na ushawishi
Akiwa rais wa Chama cha Humanist Association of Nigeria, Bala alikuwa mtetezi wa uhuru wa dini na alipinga makundi ya Waislam wenye msimamo mkali nchini humo.
Alilelewa katika familia ya kidini, watu wa karibu naye wanasema alijua kikamilifu hatari aliyokuwa akichukua, akipinga mashehe wa kaskazini ambao huwa na mamlaka na ushawishi mkubwa.
Mnamo 2014, Bala alilazwa kwa lazima katika wodi ya wagonjwa wa akili kwa siku 18 kwa sababu alisema haamini Mungu.
Licha ya uzoefu huo, Bala alizidisha uharakati wake katika miaka iliyofuata, akitumia mitandao ya kijamii kuweka maoni yake.
Akiwa na afya njema alipofikishwa mahakamani akiwa amevalia shati jeupe la mikono mifupi, alisema "anaomba rehema"
"Nia ya taarifa zangu kwenye mitandao ya kijamii haikuwa kuleta vurugu lakini nimegundua kuwa zina uwezo wa kusababisha vurugu, nitachukua tahadhari siku za usoni," alisema.
Hakimu alimuuliza mshtakiwa ikiwa alishinikizwa kukiri makosa au kuahidiwa chochote iwapo angefanya hivyo, ambapo Bala
Faruk Lawan pia alimuuliza kama alijua maana ya kukiri kosa.
"Shinikizo kubwa"
Mwanzilishi wa Chama cha Humanist Association of Nigeria, Leo Igwe, alisema uamuzi huo unadhoofisha "haki za watu ambao hawajashika dini kutoa mawazo yao kwa uhuru."
"Leo ni siku ya huzuni sana kwa ubinadamu, haki za binadamu na uhuru kwa sababu Nigeria kupitia uamuzi wa mahakama imeamua kujihusisha na ubabe," Igwe aliambia AFP.
Kulingana na mwanaharakati wa haki, Bala alikuwa "chini ya shinikizo kubwa… kukiri makosa kama njia pekee ya yeye kupata uhuru… kutoka kwa wanafamilia na wanachama wa taasisi ya Kiislamu."
Jaji alisema Bala alikuwa "huru kuamini itikadi yake" lakini "haimpi haki ya kutusi imani nyingine kwa njia inayoweza kuvunja amani ya umma."
"Mahakama inatumai kuwa uamuzi huu utatumika kama onyo" alisema Lawan.
Kama mkosaji wa mara ya kwanza na kuzingatia ombi la hatia, Ibor alijaribu kumtetea mshukiwa apewe hukumu ndogo, lakini hakufanikiwa.
Ombi hilo haliwezi kubadilishwa lakini Bala anaweza kuamua kukata rufaa.
"Kinachowezekana kupingwa kwenye rufaa ni hukumu," alisema Ibor.