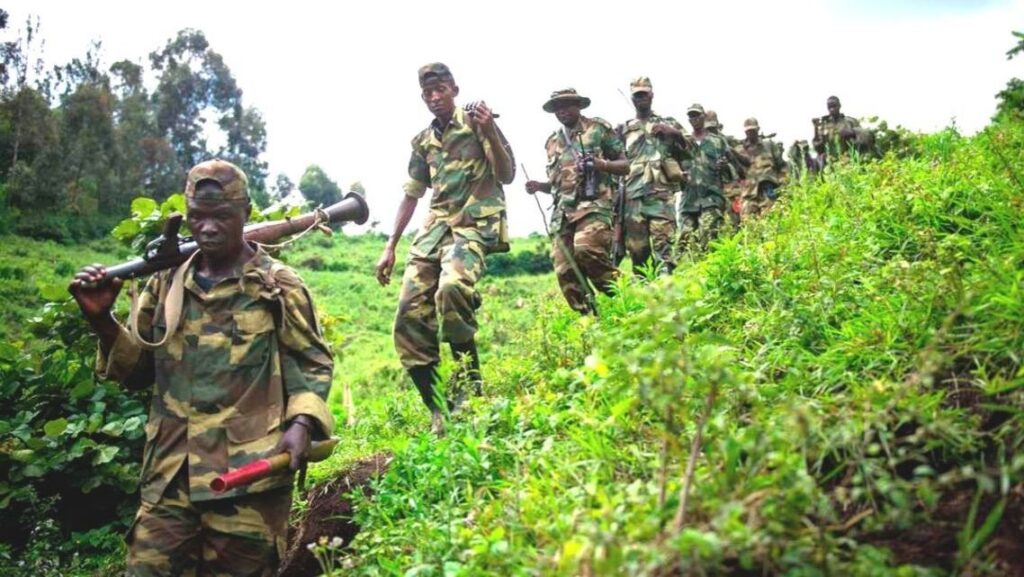 Mwenyekiti wa Umoja wa Afrika Macky Sall alisema Jumapili ana wasiwasi sana na mvutano kati ya Rwanda na Jamhuri ya Kidemokrasia ya Congo huku akiomba kuwepo kwa utulivu na mazungumzo.
"Nina wasiwasi mkubwa kuhusu kuongezeka kwa mvutano kati ya Rwanda na DRC," alitweet Sall, rais wa Senegal ambaye kwa sasa ni mwenyekiti wa AU.
"Natoa wito kwa nchi hizo mbili kuwa na utulivu na mazungumzo kwa ajili ya utatuzi wa amani wa mgogoro huo kwa msaada wa mifumo ya kikanda na Umoja wa Afrika."
Rwanda siku ya Jumamosi ilisema wanajeshi wake wawili wanazuiliwa na waasi nchini DR Congo, na ikashutumu mamlaka za serikali huko kwa kuunga mkono kundi lililohusika.
Haya yanajiri huku mzozo wa kidiplomasia kati ya majirani hao wawili ukiongezeka, huku pande zote mbili zikishutumiana kusaidia wanamgambo wenye silaha katika eneo lenye hali tete la mashariki mwa DRC linalopakana na Rwanda.
Siku ya Jumamosi, RwandAir ilitangaza kusitisha safari zake za kuelekea DRC, baada ya mamlaka ya Congo kusimamisha safari hizo na kumwita balozi wa Kigali kwa kile inachodai kuwa Rwanda inawaunga mkono waasi wa M23.
Jeshi la Ulinzi la Rwanda (RDF) baadaye lilisema wanajeshi wawili walitekwa nyara wakishika doria na wanashikiliwa na kundi la waasi la Democratic Forces for the Liberation of Rwanda (FDLR), kundi lingine la waasi mashariki mwa DRC.
Kisha RDF ilitoa wito kwa mamlaka ya DRC kufanya kazi ili kuachiliwa kwa wanajeshi hao ambao ilisema walitekwa nyara baada ya shambulio la mapema wiki jana kwenye mpaka na vikosi vya Congo na waasi wa FDLR.
Kigali tayari ilikuwa imetoa wito wa 'uchunguzi wa haraka' kuhusu tukio hilo, ambalo ilisema linahusisha vikosi vya Congo kushambulia eneo la Rwanda na kuwajeruhi raia.
Mapigano kati ya vikosi vya Congo na M23 yalizuka wiki jana huko Kivu Kaskazini.
DR Congo ilisema M23 — kundi ambalo kimsingi ni la Watutsi wa Congo — walipata usaidizi kutoka Rwanda.
Kigali imekana kuhusika.
Zaidi ya makundi 120 yenye silaha yanazunguka mashariki mwa DRC, ambayo mengi ni urithi wa vita vya kikanda zaidi ya miongo miwili iliyopita.
Uhusiano ulikuwa umeanza kuwa bora baada ya Rais wa DRC Felix Tshisekedi kuchukua madaraka mwaka wa 2019, lakini kuzuka upya hivi karibuni kwa ghasia za M23 kumezua hali ya wasiwasi.
Umoja wa Mataifa ulisema siku ya Ijumaa mapigano hayo mapya yamewakosesha makazi watu 72,000, na kuonya kwamba wale waliokimbia wanakabiliwa na ghasia za mara kwa mara.