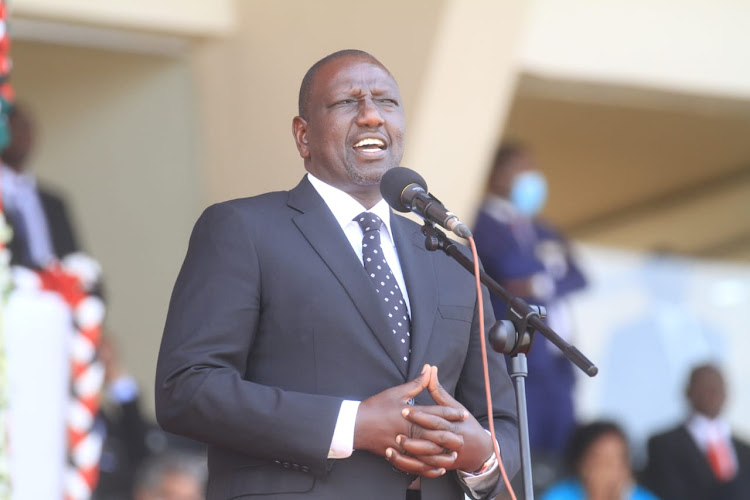 President William Ruto has called for more robust bilateral and trade relations between Kenya and the United States.
The President said his administration is keen on establishing a new strategic partnership with the US business community in order to enhance Kenya's socio-economic transformation.
The Head of State, who was speaking during a high-level meeting hosted by the US Chamber of Commerce in New York on Tuesday evening, said Kenya, is ready for enhanced trade and investment, having demonstrated the maturity of its democracy in the recent elections.
He said Kenya has strengthened its democratic foundations which make it a safe destination for business and investments.
"Investors can predict the future of Kenya because it is a democratic country. We have demonstrated, as the people of Kenya, that the rule of law underpins public affairs," the President said.
The meeting was one of the many key events the President is attending during the UN General Assembly week in New York.
President Ruto and his delegation engaged with the US Chamber of Commerce on how the business community in Kenya and the US can partner in supporting the Government's development plan.
The President also attended talks on fertilizer production and green energy to boost Kenya's agricultural sector, job creation and economic resilience.
President Ruto was also a guest of honor at the Africa Investment Partnership Forum hosted by the United Nations Development Program (UNDP) on Tuesday evening.
Discussions at the forum centered on positioning Africa to move away from aid to investment. The meeting was attended by leaders from the private sector, representatives of international development organizations and diplomats from across the globe.
President Ruto is scheduled to address the UN General Assembly today at about 9pm Kenyan time.