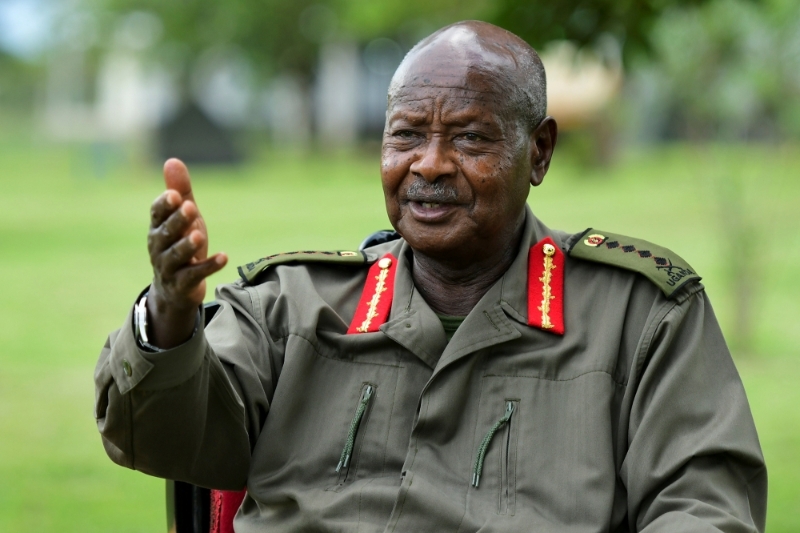 Uganda President Yoweri Kaguta Museveni has stated that his country will develop with or without loans. This follows World bank's announcement on suspension of financing to the country over its Anti-LGBTQ law.
Museveni revealed that an official from World Bank called him on Monday night informing him about the statement from that Bank regarding the suspension of any new loan requests from Uganda.
"I want to inform everybody, starting with Ugandans that Uganda will develop with or without loans," Museveni wrote on his social media page.
He added most loans that the country received in the past were being requested by government officials without his knowledge. Museveni mentioned that ever since he put his foot down and forbade the accepting of any loan requests without his approval the country has been borrowing less.
On August 8, World Bank said it would temporarily stop project financing in Uganda while it examined the steps it had taken to protect the rights of sexual and gender minorities within its programs.
"Uganda's Anti-Homosexuality Act fundamentally contradicts the World Bank Group's values. We believe our vision to eradicate poverty on a livable planet can only succeed if it includes everyone irrespective of race, gender, or sexuality. This law undermines those efforts. Inclusion and non-discrimination sit at the heart of our work around the world," read part of the statement issued by World Bank.
This comes exactly a month after the United States said it has updated its travel warning for Uganda following the adoption of the anti-gay legislation, a move Kampala branded "blackmail".
President Yoweri Museveni signed the anti-gay legislation bill into law on May 29, causing uproar among human rights organizations, the UN, LGBTQ campaigners, and Western countries.
"Reconsider travel to Uganda due to crime, terrorism, and anti-LGBTQI+ legislation," the US State Department said in its new advisory.