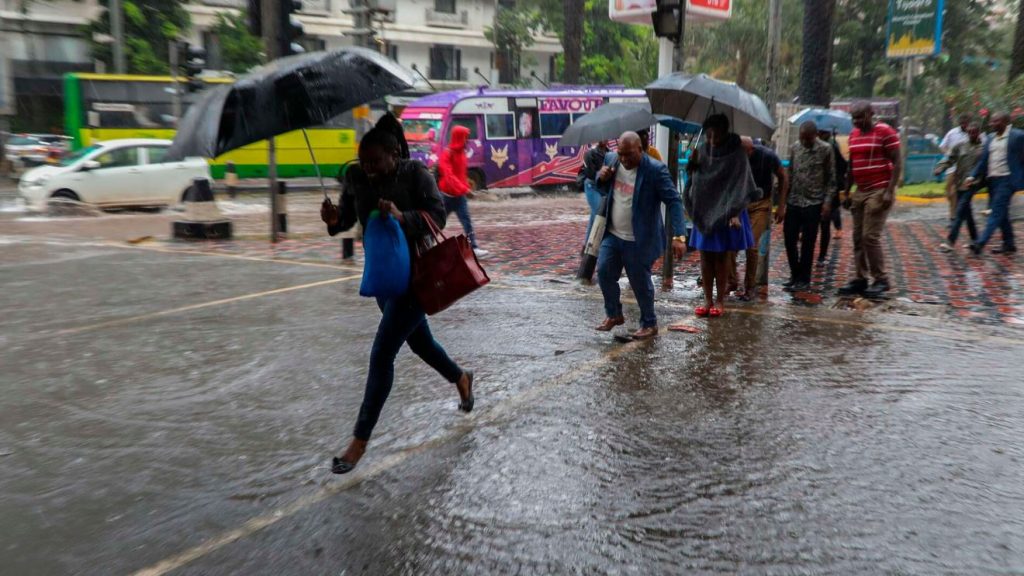 It's rainy season in Nairobi as well as other parts of Kenya. While some may be looking forward to the relief from the scorching sun, others are already dreading the myriad of challenges that come with including endless traffic congestion on the roads, hiked fares on public transportation, poor drainage and sewage bursts caused by flooding and power blackouts.
Other adverse impacts that have been experienced previously include increased plant and animal diseases, destruction of homes and properties in several parts of the country, mud/landslides, destruction of dams and bridges, deaths of people and animals and increased spread of diseases.
In August, the Kenya Meteorological Department issued a warning on incoming El Niño rainfall expected to occur between October and December 2023.
El Niño is defined as a climate pattern that describes the unusual warming of surface waters in the eastern tropical Pacific Ocean during which the east winds blow weaker than normal. Its effects can influence weather patterns worldwide hence leading to heavy rainfall in Kenya among other parts of the world.
El Niño occurs on average every two to seven years, and episodes typically last nine to 12 months. Kenya last experienced the El Niño rains between 2015 and 2016.

Just how well prepared is Nairobi for the El Niño rains?
In preparation for El Niño, the Nairobi County government has revealed that it has put a number of measures in place to ensure that the city is well prepared for the rains.
Nairobi Governor Johnson Sakaja on Monday unveiled an El Niño preparedness Marshall plan and activities that will be implemented to ensure the safety of the citizens and avoid disruption of day-to-day activities.
"The first and most important measure is the cleaning and draining of our drainages to avoid flooding. The recruitment of 3,500 environmental officers to clean and unclog the drainages goes a long way to ensure our preparedness for the El Nino rains," Sakaja said while unveiling the plan.
"As we clear and open up the drainage system, we implore upon the citizens to desist from illegal dumping and clear structures built on drainage and sewer installations," the Governor added.
Another measure that the County government is taking is setting up an emergency number for residents to report El Nino emergencies. The number will be announced later.
As part of the preparedness plan, 1,200 wheelbarrows, 6 fire engines, 5 flushing units, 5 ambulances, 8 excavators, 4 exhausters and 60 trucks have been flagged off.
In this article