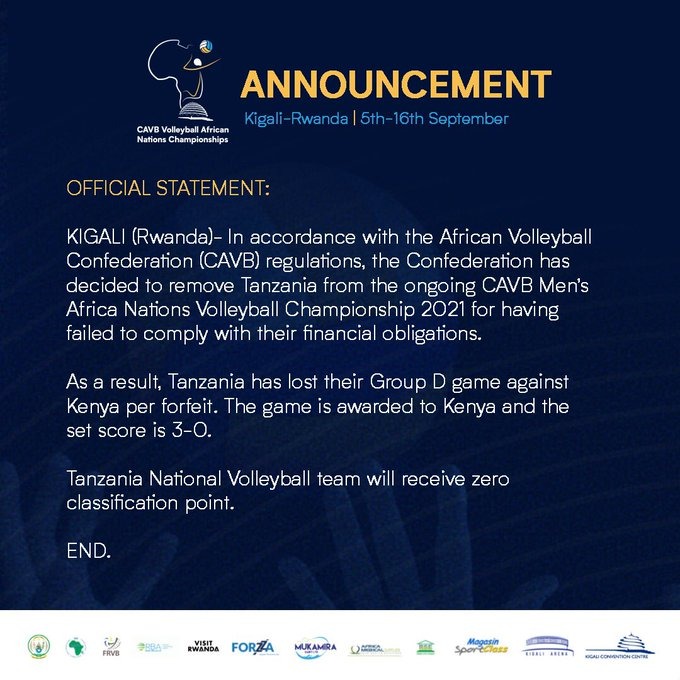 The African Volleyball Confederation on Friday, 10th September 2021, announced the removal of Tanzania from the ongoing CAVB Men's African Nations Volleyball Championship with immediate effect, for having failed to pay $1,000 participation fees, and $50 per person per day for 12 days meant for accommodation expenses payable to the host federation.
In its announcement, the confederation said Tanzania had failed to comply with financial obligations, leading it to losing its Group D game against Kenya. As a result, the game was awarded to Kenya and the set score placed at 3-0, this means Tanzania's Volleyball team will receive zero classification point.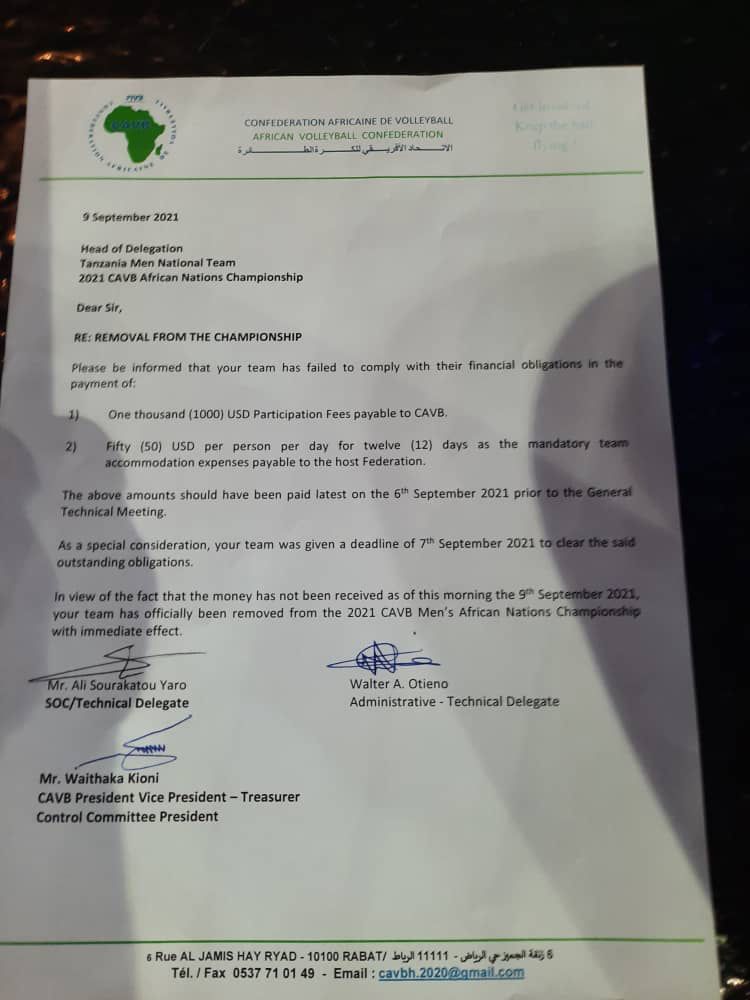 A day before the announcement on Friday, the confederation wrote to the Tanzania Men National Team, in a letter dated 9th September 2021, revealing that the outstanding fees were meant to be paid latest on the 6th of September 2021. The team had also been given a deadline of 7th September 2021 to clear the amount, of which it failed to do.
Tanzania was set to face neighbors Kenya, in an African Nations Championship pool match Friday 10th September, at 1 pm East African Time, as they sought to advance to the quarterfinals of the continental volleyball showpiece. Kenya is third in Group D after suffering their first loss in the competition at the hands of leaders Morocco.
The CAVB is a body responsible for national volleyball federations located in Africa and organizes continental competitions such as the African Volleyball Championship.