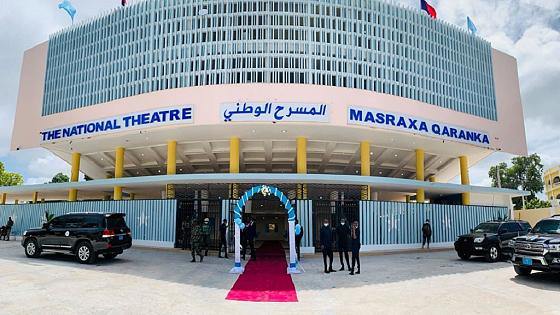 Somalia's National Theater in Mogadishu held a landmark event Wednesday night, where it screened movies for the first time in three decades. The screening that took place under heavy security was one of the country's steps towards a cultural revival.
"This is going to be a historic night for the Somali people: it shows how hopes have been revived … after so many years of challenges," theatre director Abdikadir Abdi Yusuf said.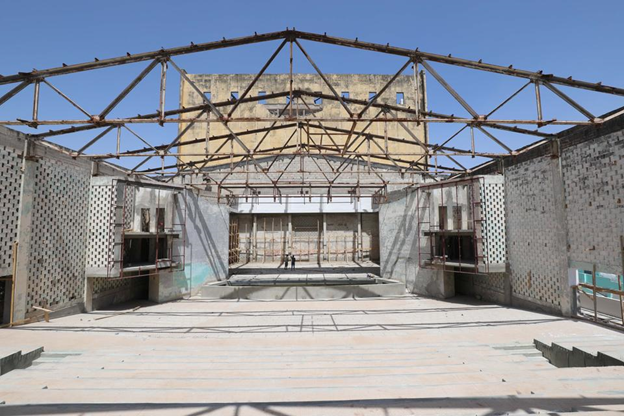 Somalia's National Theatre has in the past been targeted by suicide bombers and used as a base by warlords. The warlords use of the theatre as a military base caused the building to fall into disrepair. It reopened in 2012, but was blown up by al-Shabaab jihadists two weeks later. The National Theatre in Mogadishu had basically been shuttered since civil war broke out in 1991.
Wednesday evening's programme was two short films by Somali director IBrahim CM – Hoos and Date from Hell, which were screened in the Chinese-built Theater constructed in 1967. With tickets sold for $10 each, more than 1,500 people attended the screenings. Starring Egypt-based actor Kaifa Jama, said the short films depicted some of the challenges faced by young Somalis brought up outside the country and who are not familiar with Somali and Islamic culture. The films were reportedly produced in Cairo, with no resources and payment for actors and actresses.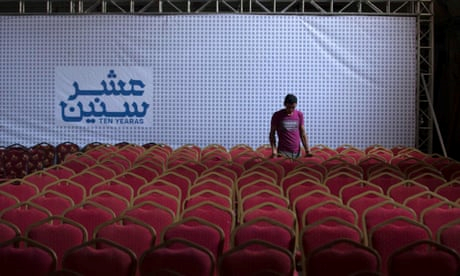 The theater used volunteers for its reconstruction, which was overseen by the government. After a painstaking restoration, the authorities announced plans to hold the theatre's first screening this week, which for many Somalis, was a trip down memory lane.
"I used to watch concerts, dramas, pop shows, folk dances and movies in the National Theatre during the good old days," said Osman Yusuf Osman, a self-confessed film maker.
The theater officially reopened last year and has also hosted graduation ceremonies for local schools. Information and Culture Minister Osman Dube said the theater will host more events in coming weeks.