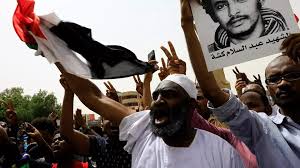 Vikosi vya usalama vimefyatua vitoza machozi ili kutawanya maandamano katika mji mkuu wa Khartoum, Sudan maandamano ya kutaka kurudishwa kwa utawala wa raia na wa demokrasia.
Maafisa wa usalama walilaumu majeshi waliokuwa wandani wa rais wa zamani wa Sudan Omar al Bashir kwa jaribio la mapinduzi la wiki iliyopita. Jaribio hilo la mapinduzi lilidhihirisha mgawanyiko ulioko kati ya majeshi na makundi ya raia wakati wa kipindi cha mpito kinachostahili kudumu hadi 2023 na kufanyika kwa uchaguzi wa demokrasia.
Takriban watu 20,000 wengi wao waliosafiri kwa treni kutoka miji ya Atbara na Madani, walikusanyika katika mji mkuu Khartoum Alhamis 30.
Maelfu wa waandamanaji walishangilia kuwasili kwa treni hiyo kutojka Madani, huku wakipeperusha bendera ya taifa na kuimba.
"Tumefika leo kuzuia jaribio lolote la mapinduzi na kupigania kurudi kwa uongozi wa raia," mwanafunzi wa chuo kikuu na mmoja wa waandamanaji alisema. "Hatutakubali jeshi kudhibiti mabadiliko tunayopigania kwa nchini yetu".
Waziri Mkuu Abdalla Hamdok, alisema Alhamis 30 kuwa amejitolea kushughulikia masuala yanayolikabili taifa lake katika kuhakikisha mabadiliko ya kidemokrasia akiongeza kuwa masuala aliyoyapa kipaumbele ni demokrasia na ujumuishaji.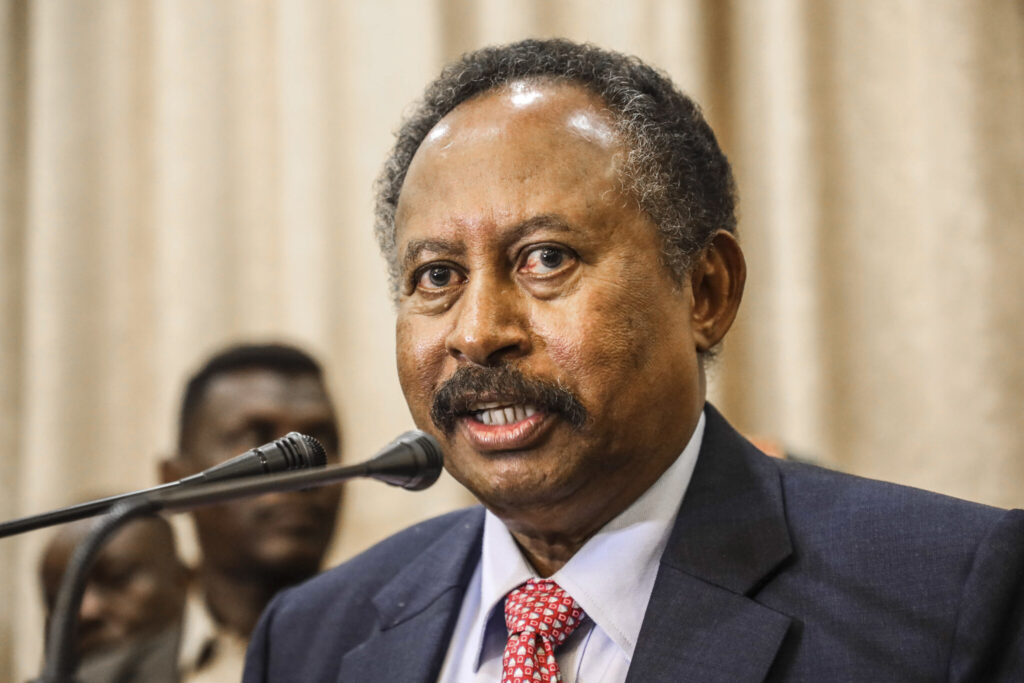 Akizungumza katika mkutano na viongozi wa kigeni ulioandaliwa na Shirika la umoja wa Mataifa UN, Hamdock alisema kufanyika kwa uchaguzi wa huru na wa haki mwishoni mwa kipindi cha mpito ni suala muhimu sana kwa taifa lake, "kuwapa waSudan nafasi ya kujichagulia serikali wanayoitaka."
Baada ya jaribio la mapinduzi wiki iliyopita, maafisa wa kiraia walishtumu viongozi wa kijeshi kwa kuvuka mipaka, wakati majenerali wakikosoa usimamizi wa raia,uchumi na mchakato wa kisiasa, wakisema kuwa vikosi vyao vilipuuzwa na havikuheshimiwa.
Jeshi lilimuondoa madarakani al-Bashir mwezi Aprili 2019 baada ya miezi mingi ya maandamano yaliyochangiwa na matatizo ya kiuchumi. Jeshi lilitia saini makubaliano ya uongozi wa muungano kati yake na vikosi vya majeshi ya kiraia ya Forces of Freedom and Change (FFC).
FFC iliunga mkono maandamano ya Alhamis mjini Khartoum ya kusambaratisha utawala wa Bashir.