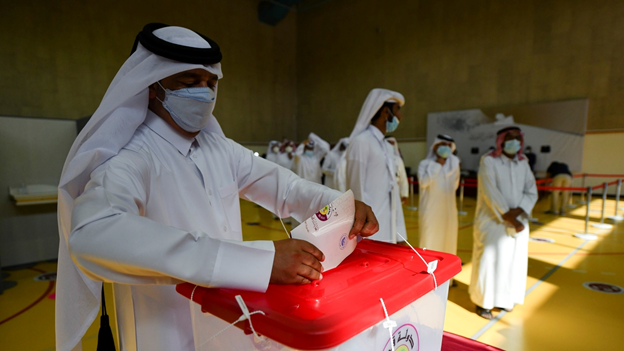 Qatar is today (Saturday) holding it's first ever legislative elections in its history, in what analysts have called a step towards enhancing political participation for citizens in the Gulf state. The state will choose members of its top advisory panel known as the Shura Council.
The October 2 polls will see Qatari citizens electing two-thirds of the 45-seat Shura Council, an advisory and legislative body that dates back to 1972 and is responsible for approving, rejecting and issuing general state policies and law proposals, as well as controlling the state budget. The election is for 30 members of the 45-seat Shura Council, a body which was previously appointed entirely by Tamim bin Hamad Al Thani, the Emir of Qatar. As per the country's 2004 constitution, the Emir will appoint the remaining 15 members. The list of 284 candidates includes among them 28 women, from a total of 30 electoral districts.
Issues around who will be allowed to vote or run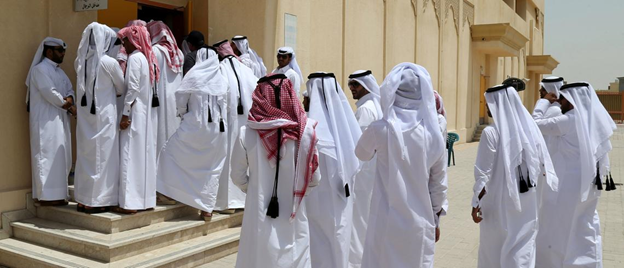 Political parties are banned in Qatar, but citizens are allowed to vote in municipal elections. However an electoral law, which differentiates between naturalised and native Qatari citizens, has drawn criticism from human rights groups and naturalised citizens alike, who say it effectively disenfranchises thousands of Qataris from voting or running.
Also citizens, whose grandfathers were not born in Qatar, will not be eligible to vote or run for a legislative office. It also means that much of the country's foreigner majority, which is around 2.5 million, will not vote for the elections.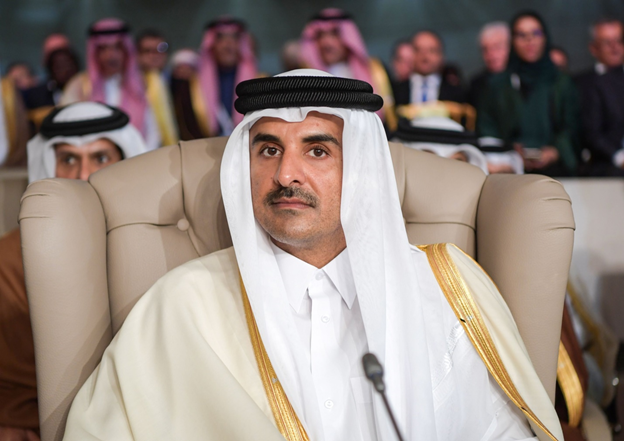 The citizenship electoral law, approved by Emir Sheikh Tamim bin Hamad Al Thani in July, states that citizens over the age of 18, "whose original nationality is Qatari" or are considered naturalised but can prove their grandfathers were born in Qatar, can vote. However, other naturalised citizens are ineligible to run for legislative bodies and are denied the right to vote.
The Human Rights Watch in the recent past said that small-scale protests broke out in August, mostly from members of the semi-nomadic al-Murra tribe who are affected by the citizenship electoral law, and that at least 15 people were arrested. A September 9 statement by Qatar's Government Communications Office (GCO) also said during the voters' registration process, a small number of citizens were arrested for "violating Qatari Law for incitement of hate speech, abusive online behaviour towards voters, and incitement of violence towards law enforcement officers and other members of the general public".
About Qatar's Shura Council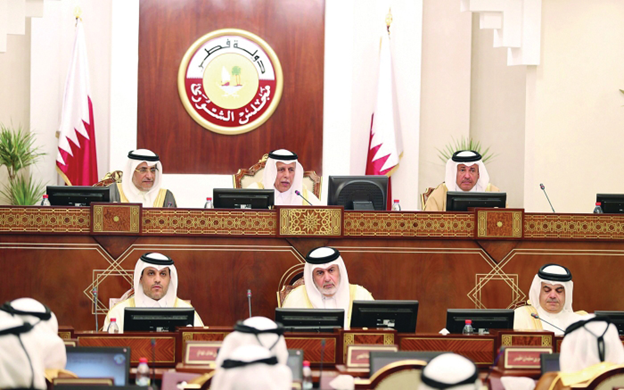 In the Arab Gulf, people usually use the word shura to refer to their own legislative bodies. Shura, an Arabic word, means a consultation council, whose history goes back to Prophet Mohammed's time. The word shura is also used to mean consultation solely. As a result, the shura council refers to a consultation body, and in modern times, it has gradually turned into a legislative body used by various Arab countries across the Gulf in different political contexts qualified with changing degrees of authority.
Most Gulf states like Kuwait, Bahrain, Oman, Saudi Arabia and Qatar use the phrase Majlis al-Shura (Consultation Assembly or Parliament) to refer to their own legislative bodies, some of which are elected by popular vote, depending on where they are located and whether they have bicameral or unicameral structures. Across the oil-rich Gulf, except for Saudi Arabia and Qatar, other states have legislative bodies, which are elected by popular vote. Now Doha also wants to have its own Shura Council elected mostly by people.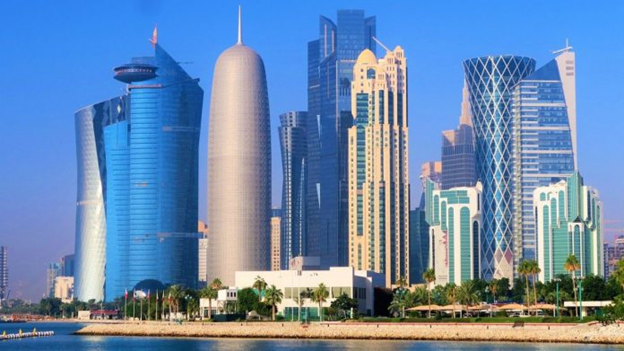 Qatar's national media reported this year that the cabinet had passed a draft law on elections to the Shura Council on May 20, where it will take on the powers of a legislative body following the elections. The Shura Council will now have the power to dismiss ministers, propose laws, and approve or reject the country's national budget, but ultimately the Emir has the power of veto.
The Council typically runs for four years commencing from the date of the first meeting; its membership can end in the event of death, total disability, expiration of membership term, resignation, termination of membership, or dissolution of the Council.
Impact of the election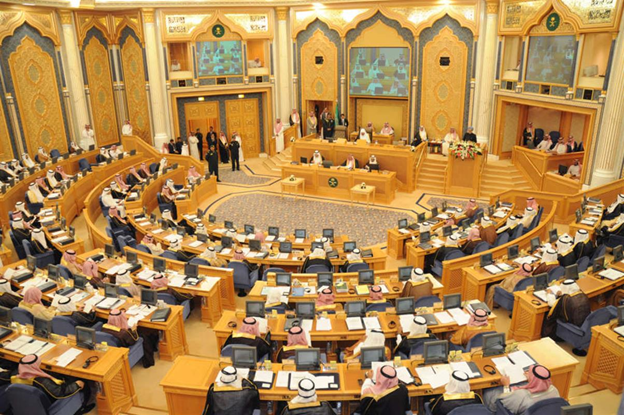 Qatar's Shura Council was established in 1972, and plans to hold the elections were ratified more than 15 years ago. Though the country's leadership had previously pledged to hold elections in 2007 and 2010 and repeated its pledge for 2013, none of the elections took place.
The Shura Council members have previously been elected by the Emir, however with the emergence of possibility to elect the country's legislative body by popular vote, some argue that Qatar's democratization process could be speeded up. However some analysts say the vote is not likely to transform the country into a democracy, because like other Gulf countries, Qatar's Shura Council will have limited legislative authorities like having oversight over general state policies and government budgets as the Emir continues to have a veto power. It will have no real power over areas related to defence, security, economic and investment policies. As a result, it remains to be seen how the Shura Council elections will really affect Qatar's policy-making process.
The Qatari state divided the country in 30 different electoral districts; every district will send one candidate to the Shura Council, according to this arrangement. One main concern for the elections is that voters may choose candidates based on tribal allegiance, and not policies.
Qatari citizens are expected to cast their vote today (Saturday) from 8:00 a.m. till 6:00 p.m. Local media says that the names of elected members of the Shura Council will likely be announced in the evening.