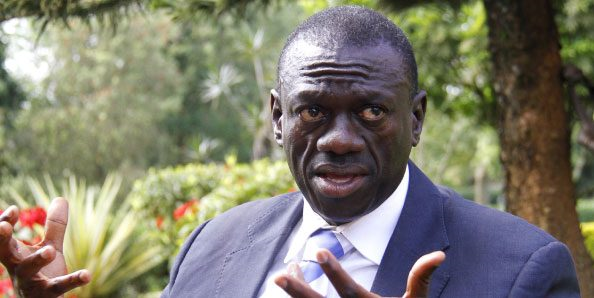 The Ugandan government has withdrawn treason charges against opposition leader Kizza Besigye, a man described as a veteran challenger and critic of the country's President Yoweri Museveni's 35-year rule. Besigye, a four-time presidential candidate, was arrested and charged with treason in 2016 for staging a "swearing-in" ceremony at which he declared himself president following that year's general election. Treason is a capital offence in Uganda; Besigye was previously charged with treason in 2005 but that case was later dropped.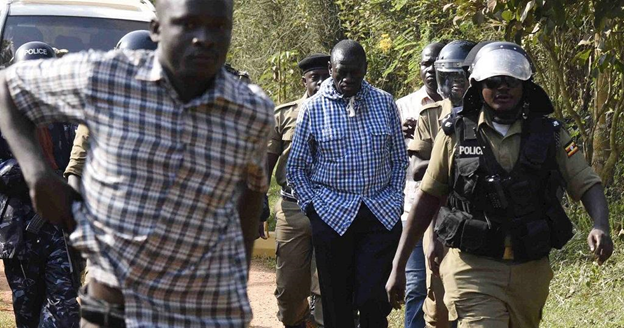 Before being charged with treason in 2016, Besigye was placed under virtual house arrest following the presidential election in February that year. His lawyer Erias Lukwago said Besigye was denied legal representation when charged with treason, and remanded in custody until a later court appearance.
"We have been informed by police today that Besigye appeared in court in Moroto and was charged with treason," said his lawyer Erias Lukwago in 2016.
Following the 2016 general election, the Ugandan government insisted Museveni's victory was valid and also alleged that Besigye had been trying to hold illegal protests. Since the polling day, his house was surrounded by police, spiked barriers placed on the road leading to it and visitors forced to go through vetting.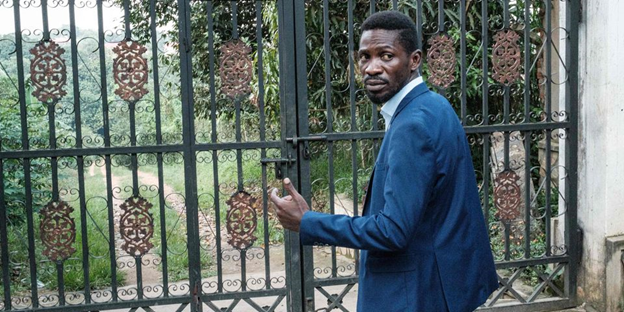 The kind of treatment that was imposed on Besigye in 2016 also became evident in the election this year (2021), where Museveni's main contender in the January general election, opposition leader Robert Kyagulanyi Ssentamu a.k.a Bobi Wine, was seen to be held in "house arrest". Wine, 38, was been besieged at home since the voting in the presidential polls. In the results, Museveni was declared the winner with 59 percent of votes versus 35 percent for Wine. The opposition rejected the result and alleged fraud which the government denied.
A roadblock, about 600 metres from Wine's house, was later removed; the withdrawal of security forces which the government said were for his protection, were in line with a court order.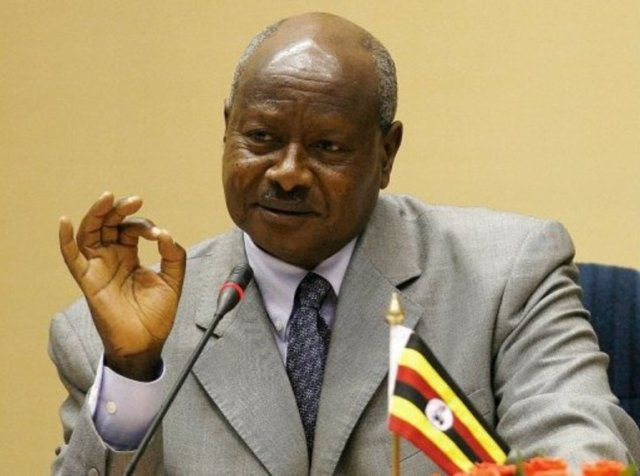 In the 2016 general election, Besigye was the main challenger to President Museveni who won by a landslide, and despite insisting he was the rightful winner of the polls, Uganda's top court upheld the official result. The day after Besigye's arrest in downtown Kampala that year following his spirited opposition against the election results, Museveni was sworn for his fifth elective term, extending his 30-year rule of Uganda; Besigye's arrest at the time had followed a series of other arrests he had undergone during the election campaign.
Foreign observers, in describing the 2016 poll claimed the election had been marred by fear and intimidation. However in a TV interview Museveni rejected allegations of vote rigging, and accused Besigye of planning to incite violence.
Besigye was Museveni's personal physician during a war that brought him to power in the 1980s and has since run against him in a couple of elections. A long-standing opponent of Museveni, he has been frequently jailed, put under house arrest, accused of both treason and rape, tear-gassed, beaten and hospitalized over the years.
Besigye is said to have fallen out with the president in 1999 after describing the ruling party as "dishonest, opportunistic and undemocratic.