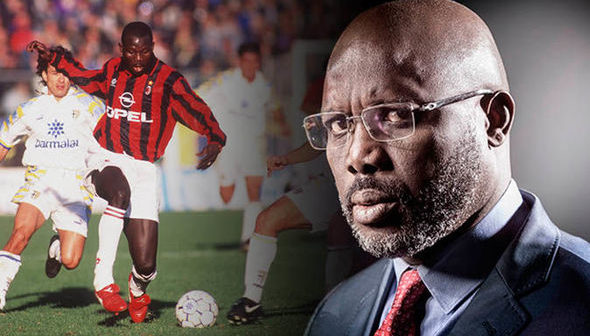 Kuna baadhi ya viongozi kutoka mataifa tofauti ambao waliinukia kwa riadha,sanaa na michezo kabla ya kujitosa kwenye ulingo wa siasa na kuibuka kuwa viongozi na hata marais wa mataifa yao.
Barani Afrika, Rais wa Liberia George Weah alikuwa mwanakandanda wa timu ya taifa kwa miaka mingi kabla ya kujiunga na siasa na kuwa rais wa taifa.
George Manneh Oppong Weah, mwenye umri wa miaka 55, ni rais wa 25 wa taifa la magharibi mwa Afrika la Liberia, amehudumu kama rais wa taifa hilo kutoka mwaka wa 2018.
Kabla ya kujitosa siasani George Weah, alikuwa mchezaji mahiri wa kandanda kwa miaka 18, katika kipindi hicho, Weah alichezea timu za Italia, Ufaransa na Uingereza. Meneja wa muda mrefu wa klabu ya Uingereza ya Arsenal, Arsene Wenger, alimsajili Weah kwa mara ya kwanza kwenye klabu ya Monaco mwaka wa 1988, kabla ya kuhamia klabu ya Ufaransa ya Paris Saint -Germain mwaka wa 1994 alikoshinda kinyang'anyiro cha Ligue 1 na kuwa mshambuliaji bora kati ya 1994 na 1995.
George Weah, alichezea vlabu vya Chelsea na Manchester City na kuliwakilisha taifa lake kimataifa katika mashindano ya Africa Cup of Nations mara mbili. Ni mchezaji wa pekee kutoka Afrika hadi sasa kuwahi kushinda tuzo za Fifa Player of the Year mwaka wa 1995 na tuzo ya Ballon d'Or.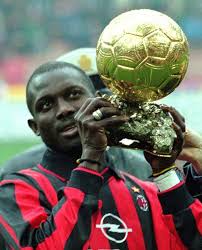 George Weah alijunga na siasa baada ya kustaafu rasmi kutoka kwa kandanda, aliwania kiti cha urais mwaka wa 2005 kwa tiketi ya chama chake Congress for Democratic Change,alipoteza kinyang'anyiro hicho kwa mpinzani wake rais Ellen Johnson Sirleaf.
Mwaka wa 2017, aliwania tena kiti cha urais na akaibuka mshindi dhidi ya rais aliyekuwamadarakani wakati huo Joseph Boakai. Aliapishwa kuwa rais 22 Januari 2018.
Nchini Marekani, nyota wa filamu za Terminator Arnold Schwarzenegger, aliwakilisha jimbo la California nchini Marekani kama gavana kutoka mwaka wa 2003 hadi 2011.
Kabla ya kuwa gavana wa jimbo la California, Arnold Alois Schwarzenegger alikuwa muigizaji na mtayarishi wa filamu akiwa ameshirikishwa katika filamu za The Terminator,Commando, Running Man, Total Recall, True Lies kati ya nyinginezo.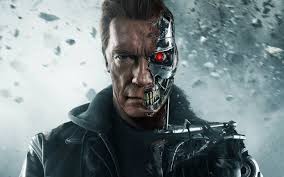 Schwarzenegger alichaguliwa mara ya kwanza Oktoba 7 2003 kuchukua nafasi ya aliyekuwa gavana wa California wakati huo Gray Davis. Alishinda uchaguzi wa mwaka wa 2006 na kuhudumu kama gavana hadi 2011.
Mwanandondi maarufu Manny Pacquiao kutoka Ufilipino amejitosa katika siasa baada ya kujiuzulu kutoka kwa ndondi.
Pacquiao alijiuzulu kutoka kwa ndondi baada ya kushiriki mchezo huo kwa miaka 20 na kutangaza kuwania kiti cha urais katika uchaguzi utakaofanyika 2022. Pacquiao aliteuliwa na chama kilicho uongozini cha PDP-Laban kuwania kiti cha urais.
Manny "Pac-Man" Pacquiao kama alivyojulikana katika ulingo wa ndondi ameshindana na wanandondi wengine maarufu kama vile Floyd Mayweather wa Marekani na Oscar de La Hoya.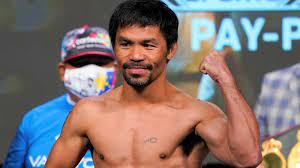 Pacquiao anawania kiti cha urais kwa kuahidi mageuzi katika sekta tofauti pamoja na kumaliza umasikini na ufisadi nchini mwake.