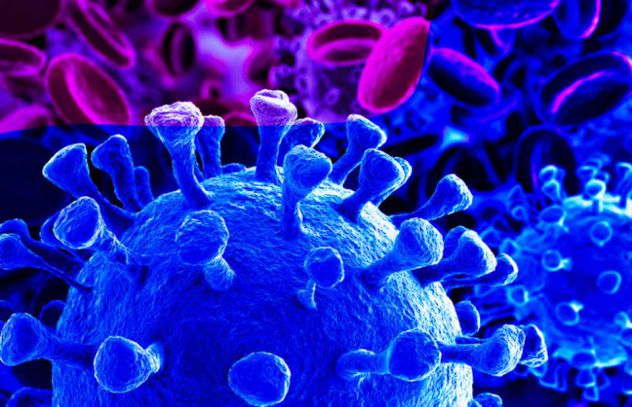 The COVID-19 pandemic has amplified existing inequities, putting vulnerable populations, especially women, children, and adolescents, at risk of being left even further behind. However, it has also spurred innovation and use of Fourth Industrial Revolution (4IR) technologies that have the potential to transform our healthcare systems.
From artificial intelligence and blockchain, to drones and the Internet of Things (IoT), these technologies have the power to change lives. But unless these technologies, and their use, are designed with equity and social justice at their core, we risk a healthcare revolution that reinforces existing inequities and leaves behind individuals and communities already facing multiple deprivations.
In 2019, nearly half of the world's population remained offline – with the majority living in the Least Developed Countries, where an average of just two out of every ten people are online. In lower-income countries, men are more likely to use the internet, and many fewer women own mobile phones to access the internet.
Women in these countries may also lack access to even the most basic services such as antenatal care, skilled birth attendance, and contraception, putting their survival and health at risk. Also, women comprise nearly 70% of the global health and care workforce, although often they do not hold decision-making positions. Therefore, digital healthcare solutions must put equity and gender at their center, otherwise they will not only fail to reach their full potential, but also may exacerbate inequities and squander public trust.
Leveraging 4IR technologies for immunization
Case studies from the work of Gavi, the Vaccine Alliance demonstrate the power of harnessing 4IR technologies to improve the coverage and equity of immunization services. From refrigerators powered by renewable solar energy, to an app that reminds parents of their child's next jab, to drones that deliver vaccines and other medical supplies to remote areas, innovation is the way in which Gavi has adapted over the past two decades to help immunize nearly 900 million children in 73 lower-income countries, saving over 15 million lives.
However, more than 12 million children in the 57 Gavi-supported countries are "zero-dose," meaning they do not receive even a single vaccine shot. By simplifying logistics, increasing safety, and facilitating outreach, innovative approaches can help address barriers to immunization, and extend vaccine access to reach zero-dose children, who, despite being only 10% of children born in Gavi-supported countries, account for nearly half of vaccine-preventable deaths.
As COVID-19 infections began to rise, Zipline quickly adapted to also deliver personal protective equipment (PPE) to healthcare workers, as well as COVID-19 test samples. Today, Zipline is delivering COVID-19 vaccines to health facilities in Ghana and, starting next year, in Nigeria – demonstrating the scale and potential of this technology for last-mile delivery.
In 2019, Gavi brought together the financial resources of Tencent and the capabilities of Zenysis Technologies, Inc. to create a digital health platform that uses advanced machine learning to solve data fragmentation challenges and strengthen governments' existing health information systems to reach more children with lifesaving vaccines.
This technology was then leveraged to support lower-income countries' COVID-19 response by establishing virtual data control rooms to provide decision-makers with real-time analytics on test results, as well as stocks of diagnostic kits, PPE, and ventilators – to ensure additional support is focused where it is most needed.
4IR technologies provide the tools to address some of the most fundamental challenges to ensuring equitable access to healthcare. It is estimated that 1 in 4 children under the age of 5 do not officially exist because their births have never been officially recorded. If these children don't officially exist, how can we reach them with the life-saving immunisation and essential health services they need to survive and thrive?
Gavi is working with technology company Arm and biometrics nonprofit Simprints to develop an affordable, contactless digital identification solution. By creating a unique ID for each individual, health workers can identify patients accurately, and quickly create or access their health records. Biometric data is collected securely using the health worker's smartphone, with timestamps and GPS coordinates to record the treatment time and location.
This solution was designed to be inclusive, ensuring it works for diverse populations, and ethical, with solid privacy protocols and patient protection at its core. Through this groundbreaking programme, this fall, Ghana became the first country to deploy contactless biometrics in a nationwide immunization campaign. This is a major milestone – not only in the ability to reach children with immunization, but also in bringing them into contact with the health system to access other essential health services.
Gavi is actively supporting countries in using 4IR technologies to ensure that immunisation systems can reach those most in need. Ultimately, these technologies are tools that must be employed within a clear equity framework to ensure they don't further deepen existing inequities. If used responsibly, these technologies could bridge current equity gaps – and safeguard the healthy future every child, everywhere, deserves.