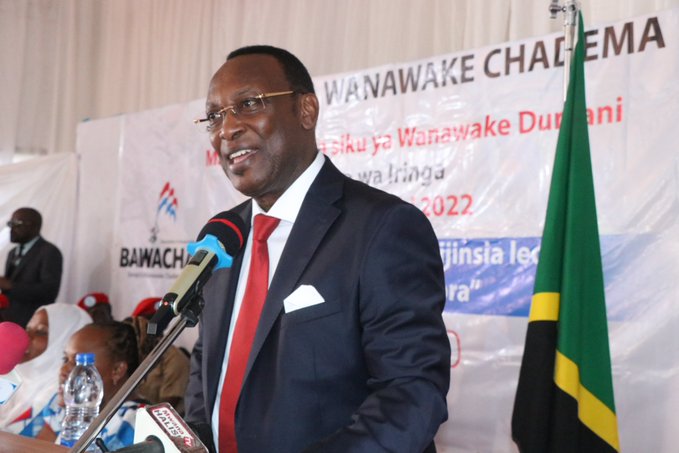 Mwenyekiti wa chama Kikuu cha upinzani nchini Tanzania chama cha Chadema, Freeman Mbowe, amesema chanzo cha yeye kukamatwa na kufunguliwa mashtaka ya uhujumu uchumi yenye makosa ya ugaidi ndani yake ni hotuba yake ya uchambuzi wa utawala wa Serikali ya awamu ya tano iliyokuwa ikiongozwa na Hayati John Magufuli.
Mbowe ametoa madai hayo jana mkoani Iringa alipokuwa akizungumza katika kongamano la maadhimisho ya siku ya wanawake duniani, lililoandaliwa na Baraza la Wanawake la Chadema (BAWACHA).
Hotuba hiyo ya uchambuzi wa kuhusu utawala wa hayati Magufuli aliitoa tarehe 21 Aprili 2021, takribani mwezi mmoja tangu Rais Magufuli afariki dunia, na baada ya hapo miezi mitatu baadae ndipo alikamatwa na Jeshi la Polisi akiwa mkoani Mwanza, tarehe 21 Julai mwaka 2022.
Mbowe alisema "Mtakumbuka tarehe 21 Aprili 2021 nilizungumza nanyi katika hotuba ambayo wengi wanapenda kuita ya never and never again, ambayo pia inapatikana kwenye mtandao wa youtube. Katika hotuba ile nilichambua kwa kina hali ya nchi yetu ilivyokuwa kwenye utawala awamu ya tano,"
Mbowe ni mwanasiasa mwiba kwa serikali ya Tanzania, ambaye mara kadhaa amekuwa akiikosoa vikali kutokana na yanayoendelea nchini humo.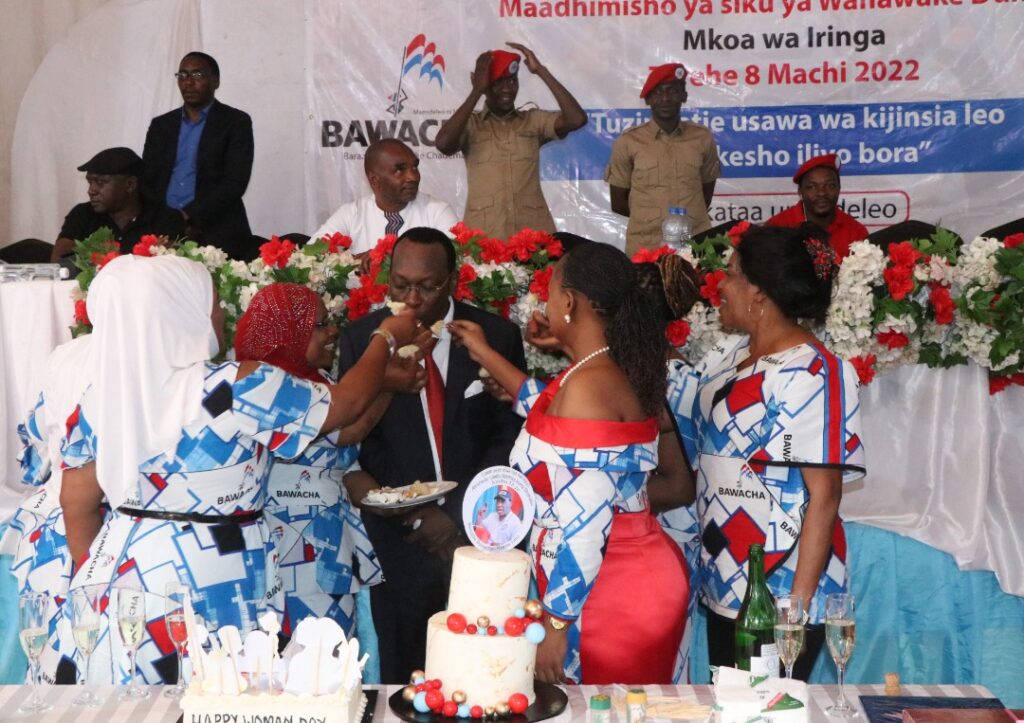 Ana zaidi ya miaka 30 tangu kujiunga na jukwaa la siasa, na lakini katika wakati wote huo suala la Mbowe kufikishwa vituo vya polisi, kukaa mahabusu na hata kukaa gerezani si jambo la kushangaza kwa mwanasiasa huyo amedai.
Mbowe alisema hotuba ile haikuwapendeza baadhi ya watu waliokuwa madarakani, kutokana na kwamba alizungumza ukweli wenye uhalisia.
"Uchambuzi ule uligusa wengine wakahisi hasi, zaidi wale waliokuwa madarakani katika utawala wa awamu ya tano na wengine bado wako mpaka leo. Chukizo zito lilijengwa dhidi yangu. Kusema ukweli haikuwapendeza wenye mamlaka, miezi mitatu kamili bada ya hotuba yangu ile nilitiwa nguvuni ndio nimetoka siku nne zilizopita," amesema Mbowe.
Mwenyekiti huyo wa Chadema, kauli yake iliyowataka Watanzania wasikubali madhila yaliyojitokeza katika awamu hiyo yasijirudie, ndiyo sababu ya kukaa mahabusu kwa zaidi ya miezi saba.
"Binafsi nina amini nilichopitia safari hii kimechagizwa kwa kiasi kikubwa na hotuba ile ya uchambuzi wa Serikali ya awamu ya tano na dhambi walizofanyiwa Watanzania na kauli yangu tukatae jambo hili never and never again, kuruhusu mtu yeyote wa chama chochote kulifanya Taifa kuwala maombolezo," amesema Mbowe.
Mbowe alisema "Kiongozi wa chama cha siasa kama nafasi yangu kuna wakati unalazimika kufanya maamuzi magumu sana na mara zote ukifanya maamuzi bila kujiamini na kwa hofu, bila dhamiri ya roho yako lazima utakwamia njiani ndugu zangu Watanzania."
Aidha Mbowe amesema licha ya kupitia madhila hayo, chama chake cha Chadema hakitaacha kusema ukweli kuhusu mambo yanayoendelea nchini.
Hotuba ya Mbowe ya jana ni hotuba ya kwanza tangu atoke mahabusu ikiwa ni takribani siku tano
Mbowe alikuwa anakabiliwa na kesi ya uhujumu uchumi namba 16/2021, iliyokuwa na walinzi wake, Halfan Bwire Hassan, Adam Kasekwa na Mohammed Abdillah Ling'wenya, kwenye Mahakama Kuu, Divisheni ya Makosa ya Rushwa na Uhujumu Uchumi, Dar es Salaam.
Katika kesi hiyo iliyoondolewa na Mkurugenzi wa Mashtaka nchini (DPP), Sylvester Mwakitalu, tarehe 4 Machi 2022, Mbowe na wenzake, walidaiwa kupanga njama za kutaka kuwadhuru viongozi wa Serikali, kufanya maandamano nchi nzima na kulipua vituo vya mafuta na maeneo yenye mikusanyiko ya watu.
In this article