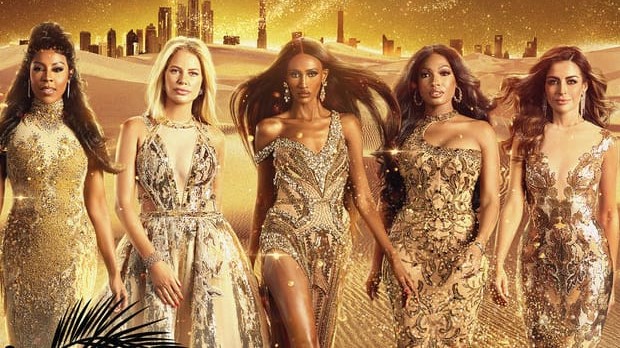 Kipindi cha maisha hailisia Real Housewives chatua Dubai, huku uzinduzi wake ukizua maoni tofauti kati ya wakaazi wa emirati, eneo ambalo kwa muda mrefu limejulikana kama makazi ya watu matajiri.
Wanawake sita, mmoja tu ambaye ni mEmirati, mwigizaji katika kipindi cha Televisheni cha Bravo "The Real Housewives of Dubai", ambacho kitaonyeshwa kwa mara ya kwanza Jumatano, huku kukiwa na ukosoaji kwamba kipindi hicho hakiakisi uhalisia katika eneo hilo la emirate.
Kama vile mfululizo wa vipindi vya Real Housewives vinavyorekodiwa huko Beverly Hills, Atlanta na New Jersey, onyesho hili litafuata maisha ya wanawake matajiri huko Dubai, likitoa mwonekano wa ndani katika ulimwengu wao wa kuvutia — na mara nyingi wa kustaajabisha.
Trela ​​ya dakika tatu inafichua kuwa mada kama ngono, pesa na mitindo zitaendelea katika mfululizo mpya wa kipindi hiki kitakachorekodiwa huko Dubai, ambapo takriban wakazi milioni tatu ni wageni.
Na ingawa msururu wa vipindi hivyo havijawai kurekodiwa nje ya Marekani, "The Real Housewives of Dubai" itakuwa kipindi cha kwanza kutayarishwa na Bravo katika jiji lisilo la Marekani.
Mtayarishaji mkuu Andy Cohen aliapa kwamba kipindi hicho kitaleta "mazungumzo ambayo hatujasikia hapo awali katika ulimwengu wa Mke wa Nyumbani," kulingana na taarifa ya Bravo TV mapema mwezi huu.
"Sheria za Dubai ni tofauti na sheria za Beverly Hills au Salt Lake City, na utavutiwa kusikia jinsi watu wanaishi huko," aliendelea.
"Kuna mbuzi, kuna mtindo katika jangwa, kuna mazungumzo ya kushangaza, na kuna pesa nyingi."
Ingawa wengi wamekaribisha mfululizo mpya, wengine katika emirate — ambapo wakazi wengi ni Waislamu – waliingia kwenye mitandao ya kijamii kuelezea kutoridhika kwao.
"Wake wa nyumbani wa nchi yangu ni mama zetu, dada zetu, binti zetu. Wao ndio nguzo katika kusaidia kuwapa watoto wetu malezi yanayofaa," alitweet mwanaharakati wa mtandao wa kijamii wa Emirati Majid Alamry.
"Ndiyo, sisi ni nchi yenye uvumilivu, lakini hiyo haimaanishi kwamba wengine wanaweza kuvuruga maadili yetu. Na mfululizo huo hauwakilishi akina mama wa nyumbani halisi wa Dubai."
Falme za Kiarabu — inayoundwa na mataifa saba ikiwa ni pamoja na Dubai — imefanya hatua kabambe ili kukuza nafasi yake kama kitovu cha biashara, burudani na utalii na kuleta uchumi wake mseto mbali na mafuta.