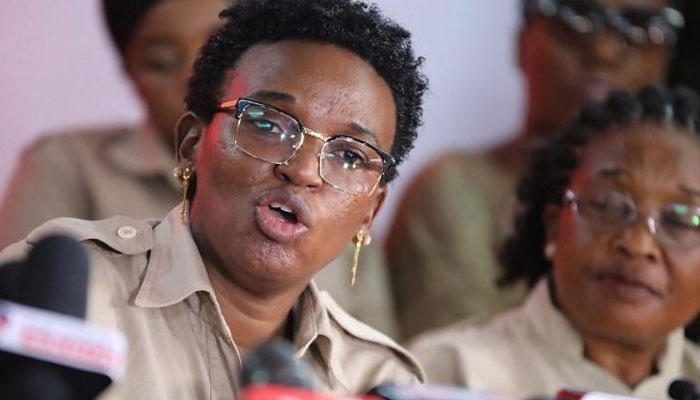 Mahakama Kuu Kanda ya Dar es Salaam imetoa zuio la muda la kutofanyika chocolate kwenye ubunge wa Halima Mdee na wenzake 18 mpaka pale itakaposikiliza maombi ya rufaa yao.
Rufaa hiyo ni dhidi ya uamuzi wa kutupiliwa mbali shauri hilo namba 16 la mwaka 2022 uliofanya na Jaji John Mgetta tarehe 22 Juni 2022.
Jaji Mgeta alitupilia mbali shauri hilo kwa kile alichosema ni mapungufu ya kisheria yaliyomo kwenye maombi hayo ikiwa pamoja na kukosea kuandika Board Of Trustee badala ya The Registed Trustee Board na kuwasilisha mashtaka yao kwa kukosea.
Jana Jumatatu, tarehe 27 Juni 2022 mbele ya Jaji Mustapha Ismail mawakili wanaowawakilisha kina Mdee waliiomba Mahakama hiyo kutoa amri ya zuio huku wakingoja kusikilizwa kwa rufaa yao.
Wakati huo huo wajibu rufaa namba moja (Chadema) waliwasilisha mapingamizi matatu mahakamani hapo.
Upande huo uliwakilishwa na Peter Kibatala umeweka mapingamizi matatu yaliyoegemea kwenye hati ya kiapo ya waombaji.
Kwa mujibu wa Mahakama hiyo Ubunge wa kina Mdee utaendelea mpaka tarehe 29 Juni 2022 Mahakama hiyo itakaposikiliza rufaa hiyo.
Mbali na Mdee, wengine waliofukuzwa Chadema, ni Esther Matiko, Ester Bulaya, Hawa Subira Mwaifunga, Grace Tendega, Asia Mohammed, Felister Njau, na Naghenjwa Kaboyoka
Wengine, ni a Nusrat Hanje; Jesca David Kishoa; Cecilia Pareso, Agnesta Lambart, Tunza Malapa, Sophia Mwakagenda, Kunti Majala, Stella Flao, Anatropia Theonest, Salome Makamba na Conchesta Rwamlaza.
Mdee na wenzake walifungua maombi mahakamani kupinga kuvuliwa uanachama wa Chama cha Demokrasia na Maendeleo, jambo ambalo lilikuwa linawafanya kupoteza sifa za kuendelea kuwa wabunge.
Walifikia uamuzi wa kukimbilia mahakamani, baada ya Kamati Kuu (CC) ya chama hicho, kuamua tarehe 27 Novemba 2020, kuwavua uanachama na baadaye mkutano wa Baraza Kuu wa 11 Mei 2022, kusikiliza rufaa zao na kufikia uamuzi wa kuwatimua.
Chadema walifikia uamuzi wa kumtimua Mdee na wenzake, ambaye alikuwa mwenyekiti wa Baraza la Wanawake la chama hicho (BAWACHA), kufuatia kupatikana na makosa ya usaliti, kughushi nyaraka za chama na kisha kujipeleka bungeni kujiapisha kuwa wabunge, kinyume na maelekezo ya chama chenyewe.
In this article