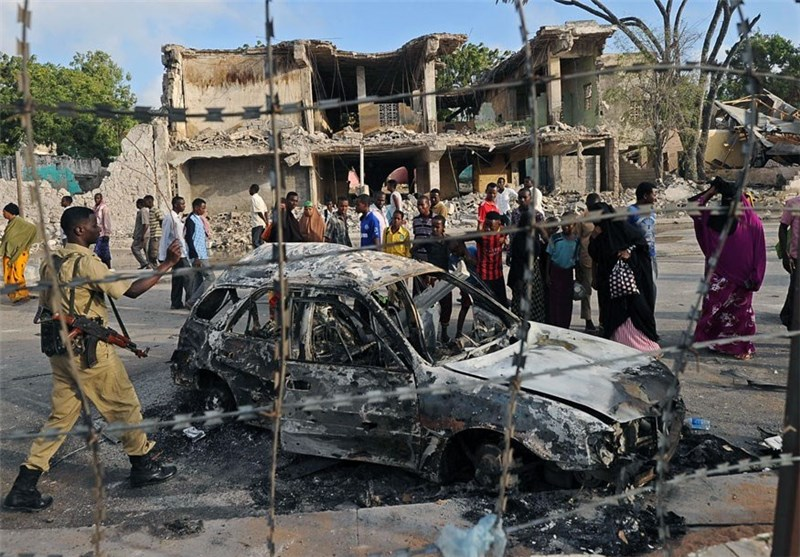 The US military said it carried out an air strike in a remote area of southern Somalia on Sunday that killed two fighters from the Al-Shabaab Islamist militant group.
The strike took place near Libikus in the Lower Juba region, the US military command for Africa (AFRICOM) said in a statement issued late Monday.
"The command's initial assessment is that two Al-Shabab terrorists were killed in action," it said, adding that the strike followed an attack on "partner forces" in the area.
"No civilians were injured or killed given the remote nature of where this engagement occurred."
It gave no further details about the Al-Shabaab attack that prompted the US action.
The Al-Qaeda-linked jihadist group has been waging a deadly insurgency in Somalia for over a decade and remains a potent threat despite a long-running African Union operation.
US President Joe Biden in May ordered the reestablishment of a US troop presence in Somalia to help local authorities combat Al-Shabaab, reversing a decision by his predecessor Donald Trump to withdraw most US forces.
The announcement was made shortly after the election of Hassan Sheikh Mohamud as the new president of the fragile Horn of Africa nation.
Mohamud said during a visit to Turkey earlier this month that his government would negotiate with the jihadists only when the time is right.
Al-Shabaab fighters were driven out of the capital Mogadishu in 2011 by the AU force.
However, the group still controls swathes of countryside and frequently strikes civilian and military targets.
On Sunday, a car bombing outside a popular hotel in central Somalia that was claimed by Al-Shabaab killed at least five people.