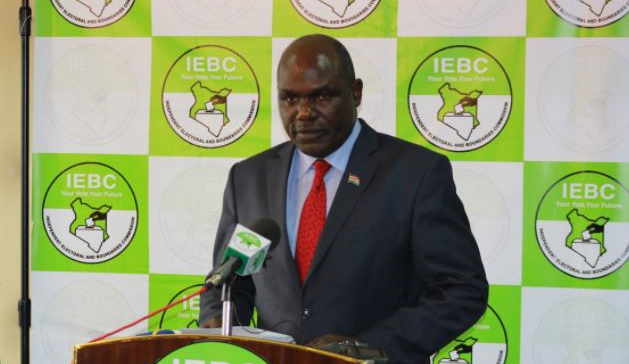 The Independent Electoral and Boundaries Commission (IEBC) now says it will comply with the High Court ruling and use the manual register to complement the electronic register during the general elections on Tuesday.
"We shall now deploy the printed register of voters at the polling stations where the names of the voters shall be crossed out after identification of voters using the KIEMs Kit.
"The Commission commits to adhere to the rule of law and will facilitate the realization of political rights of Kenyans as is capitulated in Article 38 of the constitution in order to deliver a free, fair and credible election," Chebukati stated at a press conference on Friday, August 5.
On Thursday, August 4, High Court Judge Thande Mugure ruled it was unconstitutional for IEBC to only rely on the electronic voter register, as that risked locking out voters whose details can't be retrieved from the digital repository.
"What will happen to a registered voter whose details are not available in KIEMS machines due to technology failure if the printed register is not available?" asked Judge Mugure.
The judge emphasized that IEBC's decision not to use the printed register violates the provisions of the Kenyan constitution, which states that where the electronic equipment fails, the register of notebooks should be used.
The electronic voter register, Chebukati says, has already been printed out and will be available for use at every polling station. It includes full details of all registered voters, excluding their biometrics.
The manual (printed) register will be used as complementary should the Kiems kits fail.
The electoral agency also says there is no cause for alarm over the KPMG audit report, adding that issues were addressed and forwarded to the Director of Public Prosecution (DPP) for action.
IEBC Chief Executive Marjan Hussein reassured that both the identification system and results transmission system are secure.
"We had another independent technology audit and given the assurance that our systems are secure," said Marjan.
Five IEBC officials who were implicated in the transfer of voters were already suspended.