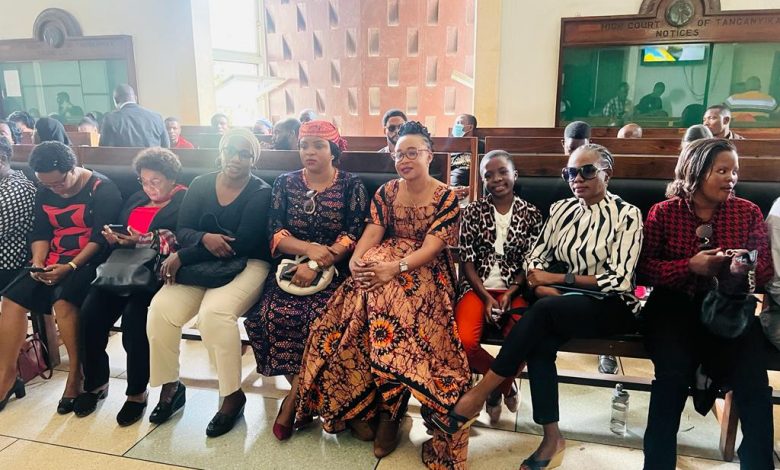 Wakili wa wabunge wa viti maalum, Halima Mdee na wenzake saba wameieleza Mahakama Kuu ya Tanzania, Kanda ya Dar es Salaam kuwa kiapo kinzani kilichowasilishwa na wajibu maombi ambao ni Chadema kimekosewa jina ama kwa makusudi au kukusudia.
Hatua hiyo imekuja baada ya kiongozi wa jopo la mawakili wa Chadema, Peter Kibatala kuwasilisha ombi mbele ya Jaji Cyprian Mkeha kuwa atoe hati ya wito kwa wabunge hao ili waje kuwahoji mahakamani hapo kuhusiana na viapo vyao.
Wakili huyo wa Mdee na wenzake, Ipilinga Panya ameieleza Mahakama hiyo kiapo kinzani hicho kimeandikwa kwa jina la bodi ya wadhamini ambalo wao wenyewe Chadema walilikataa kwenye maombi ya awali namba 16 ya mwaka 2022 yaliyotupiliwa mbali na Jaji John Mgeta.
Amesema hoja hiyo ni hoja ya kisheria na Mahakama hiyo inapaswa kusikiliza Kwanza kabla ya kuanza kusikiliza kwa shauri la msingi.
"Mahakama ilipanga kusikiliza leo hivyo ibadilishe utaratibu wake uliopanga kusikiliza shauri hilo leo ili itoe nafasi ya hoja za kisheria kusikiliza kwanza kama ilivyotakiwa kisheria,"amesema Panya.
Amesema bodi ya wadhamini iliyosajiliwa ya Chadema ambayo ilipaswa kuleta kiapo kinzani jina lake lisomeke Registerd Trustees of Chadema ambayo iliyoletwa ni bodi ya wadhamini inayosomeka Trustees of Chadema.
Kwa upande wa wakili wa Serikali wa wajibu maombiwa Tume ya Taifa ya Uchaguzi na Mwanasheria Mkuu wa Serikali, Stanley Kalokola amesema wao hawajawasilisha kiapo kwa kuwa hakuna kinachowahusu isipokuwa wametekeleza amri ya kimahakama.
Naye wakili wa wajibu maombi, Peter Kibatala amesema waleta maombi njia waliotumia kuwasilisha maombi yao haiko sawa badala yake walitakiwa waombe mapitio ya mahakama hivyo anaona hoja yao haina msingi itupiliwe mbali kwa gharama yeyote.
Baada ya kusikiliza hoja za pande zote, Jaji Cyprian Mkeha amehirisha shauri hilo hadi Septemba 2, 2022 wa ajili ya kutoa uamuzi.
Mdee na wenzake saba wamefika Mahakamani hapo kwa mara ya kwanza tangu wafungue shauri hilo baada ya kutakiwa kufanya hivyo ili waweze kuhojiwa. Hata hivyo, Jopo la mawakili linalo watetea wamepinga hatua hiyo ambayo sasa itatolewa uamuzi Septemba 2.
In this article