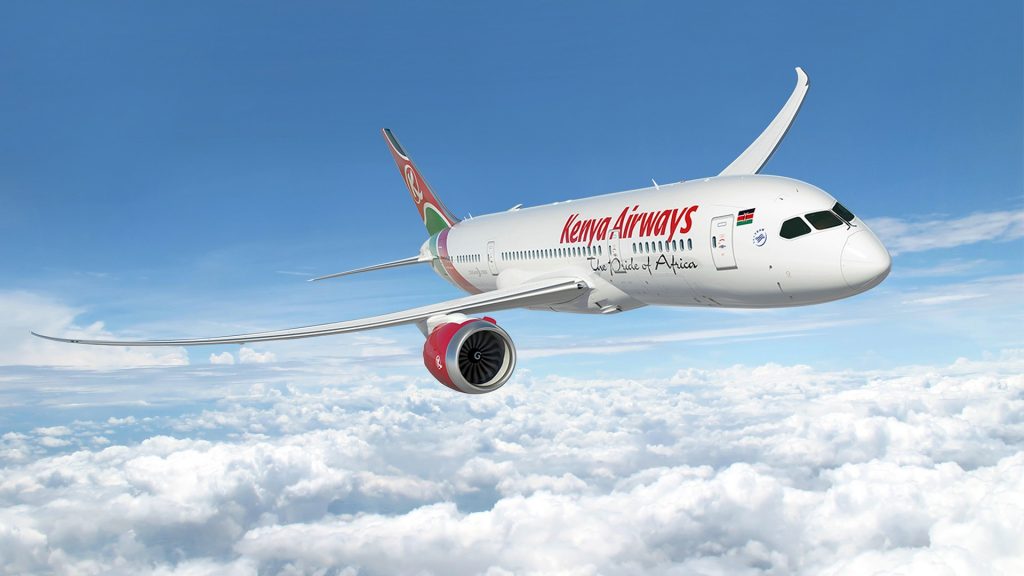 Barely two weeks have passed since Kenya Airways announced the death of a passenger, who was on board on one of its flights from New York to Nairobi, another passenger has died aboard a Kenya Airways plane.
In a statement issued by the airline on Friday, the airline confirmed the death of a passenger on one of its flights which was heading to New York from Nairobi. The incident happened at around 06:30 AM aboard flight KQ002.
"Upon further medical examination, personnel confirmed that the passenger had passed away. The flight had departed Nairobi per schedule on Thursday September 1 at 11.55pm."
"We convey our deepest condolences to the family and friends of the deceased and sincerely apologize to our other guests for the inconvenience," the carrier stated.
A similar incident happened on Monday August 22 aboard flight KQ003 where a passenger, who was a dual citizen of United States and Kenya, died aboard one of its flights along the same route.
The plane, which was to land at the Jomo Kenyatta International Airport (JKIA) at 10.30am on Monday August 22, was delayed due to the incident, rerouted later touched down in Nairobi a few minutes past 7pm the same day according to officials.
On arrival in Casablanca, medical personnel at the airport found the passenger unresponsive and was confirmed to have passed away," said Kenya Airways in a statement on 23rd, August.
He was identified as Peterson Njuguna Mwangi aged 66 years.