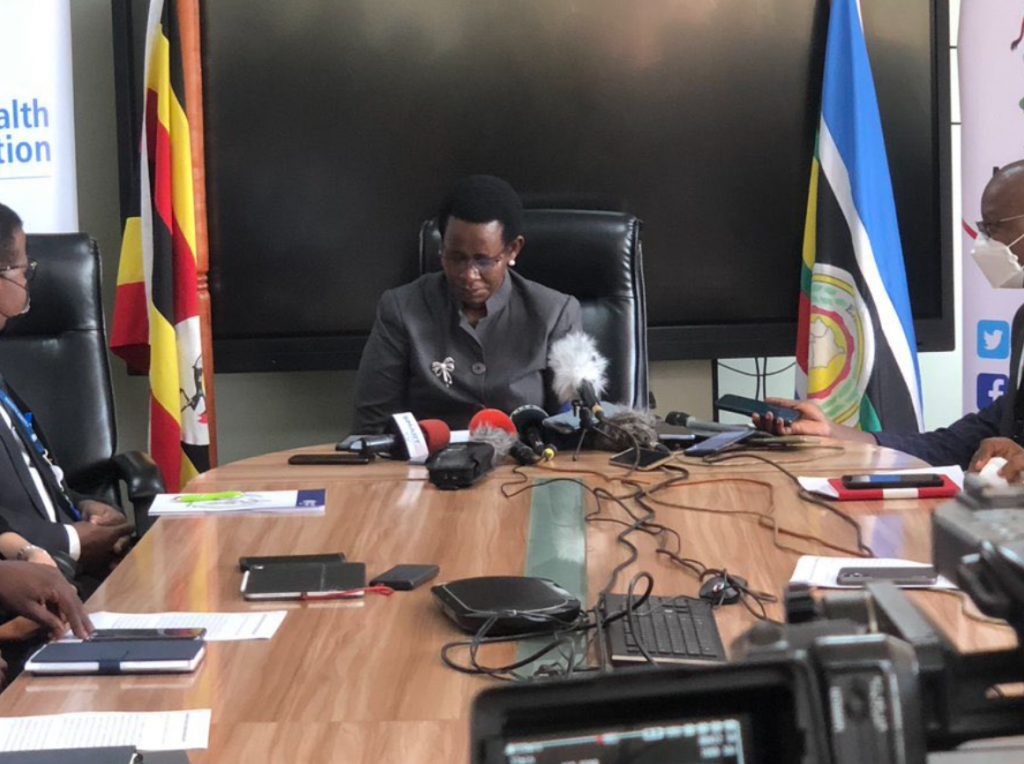 A 24-year-old man infected with Ebola has died in central Uganda in a new outbreak confirmed by health officials. The health ministry through their Twitter page, told reporters that the victim had shown symptoms before contracting the disease. He was a resident of Ngabano village in Mubende district, about 147 kilometers (91 miles) from the capital, Kampala.
A rare case was confirmed by the Uganda Virus Research Institute, the World Health Organisation (WHO) said in a statement. The East African country last reported an outbreak in 2012. Eight other suspected patients were undergoing treatment, WHO said.
"This is the first time in more than a decade that Uganda is recording the Ebola Sudan strain," WHO Africa Director Matshidiso Moeti said.
"We are working closely with the national health authorities to investigate the source of this outbreak while supporting the efforts to quickly roll out effective control measures."
Uganda — which shares a porous border with the Democratic Republic of Congo — has experienced several Ebola outbreaks in the past, most recently in 2019, when at least five people died.
The DRC last month recorded a new case in its violence-wracked east, less than six weeks after an epidemic in the country's northwest was declared over.
Ebola is an often fatal viral haemorrhagic fever.
First identified in 1976 in the DRC (then Zaire), the virus, whose natural host is the bat, has since set off a series of epidemics in Africa, killing around 15,000 people.
Human transmission is through body fluids, with the main symptoms being fever, vomiting, bleeding and diarrhoea.
The worst epidemic in West Africa between 2013 and 2016 killed more than 11,300 alone. DRC has had more than a dozen epidemics, the deadliest killing 2,280 people in 2020.

"Uganda has stellar experience in handling outbreaks and epidemics of this nature. The Ministry of Health has dispatched teams to Mubende District to enhance surveillance and community awareness. The public is urged to remain vigilant and calm as teams undertake the necessary action," said the ministry.