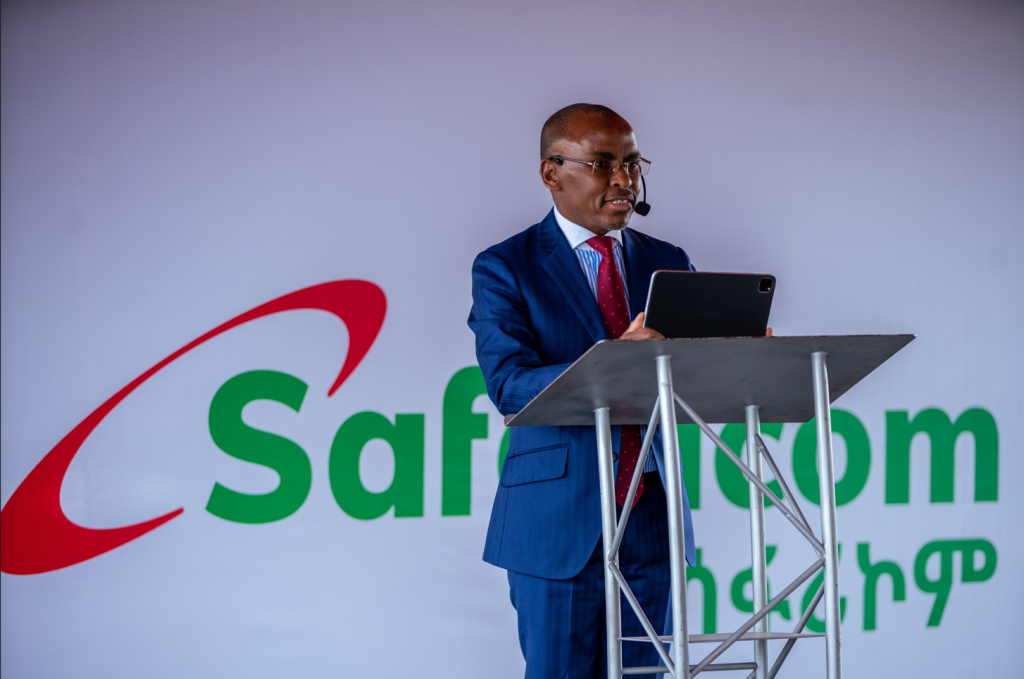 Kenyan telecommunications giant Safaricom has launched its network in Ethiopia, becoming the first private company in one of Africa's largest markets.
Safaricom turned on its network and services in the capital Addis Ababa following network pilots in 10 cities, with a target to serve about 30 million people by April 2023, it said in a statement.
President of Kenya William Ruto on Thursday flew to Ethiopia to witness the historic launch, which has come after Safaricom was granted a nationwide full-service Unified Telecommunications Service Licence in the neighbouring country. This was to compete with Ethiopia's state-owned Ethio Telecom which had so far monopolized the industry.
Ethiopia is seen as a lucrative market, with a population of nearly 110 million – the largest in Africa after Nigeria.
Safaricom CEO Peter Ndegwa said the company's objective was to provide sustainable and quality mobile network to Ethiopians.
"For decades, Safaricom has combined the power of technology and our innovative spirit to solve customer and societal challenges. Led by our Purpose to Transform Lives, we have deepened digital and financial inclusion in Kenya by connecting people to people, people to opportunities and people to information. With these lessons and experiences, we look forward to positively impacting the people of Ethiopia with a sustainable and quality mobile network that will be a vital launch pad for nationwide digital telecommunications services to over 118 million Ethiopians," Mr Ndegwa said.
Safaricom's 2G, 3G and 4G mobile services are now available in 11 cities across the country including the capital and the country's second largest city, Dire Dawa
Safaricom leads a consortium comprising South Africa's Vodacom and UK's Vodafone. Its entry into the Ethiopian market comes after Prime Minister Abiy Ahmed took power in 2018 on a promise to recover the economy.