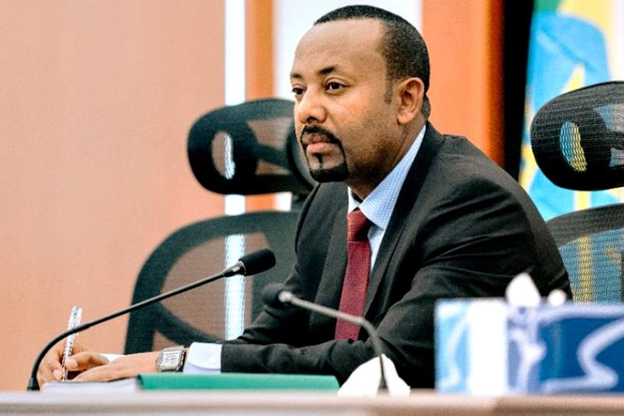 Ethiopia's national army on Monday reportedly launched coordinated attacks on all fronts against forces from the rebel group in the country's northern Tigray region; this is according to the region's ruling party, Tigray People's Liberation Front (TPLF). TPLF spokesperson Getachew Reda was reported by news agency Reuters as saying that the army, alongside forces from the northern Amhara region, had launched the offensive in the morning; Reuters said it could not independently verify his statement.
"On the morning of Oct.11, the Ethiopian military with the support of Amhara special forces launched coordinated offensives on all fronts," the office Getachew heads said in a statement.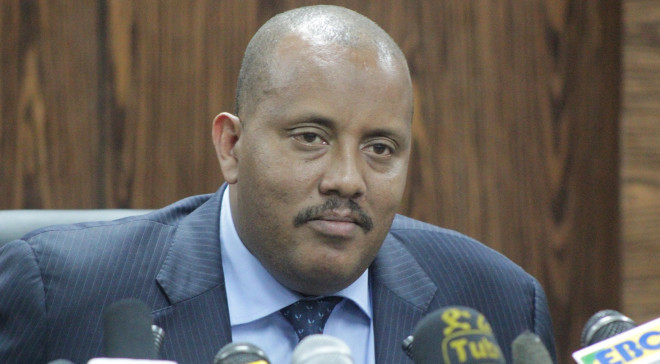 Getachew claimed that there was fighting in Amhara region's Wegeltena, Wurgessa and Haro towns, and that the forces were using heavy artillery, fighter jets, drones, tanks and rockets to attack.
"There is a massive build-up of forces on all fronts …we are not sure which front they are seriously launching an offensive," said Getachew.
Last week, he also said air strikes against the Tigrayan forces in Amhara had increased in what he described as the lead-up to a ground offensive by the Ethiopian military and its allies. There was no immediate comment from Ethiopian Prime Minister Abiy Ahmed's spokesperson, or from military spokespeople on the matter.
Getachew claimed a series of airstrikes had begun last Thursday and were intensified on Friday, gathered around three areas  near the towns of Wergessa, and of Wegel Tena and in the east, on the road linking the region of Afar to Amhara.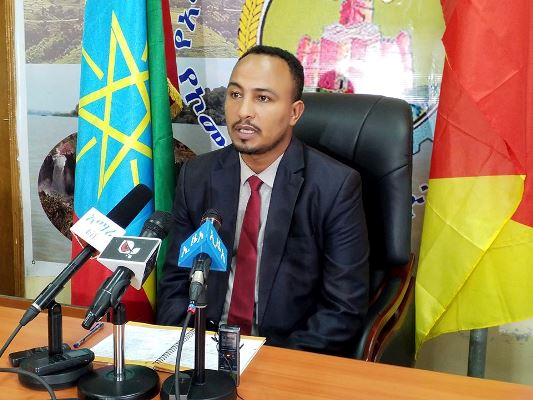 The newly reported attacks could be seen as a sign that the Ethiopian army is likely launching a new major offensive in a bid to drive out the Tigray forces from the larger part of the Amhara region. Last Thursday, Amhara region spokesperson Gizachew Muluneh also tweeted, "In order to liberate our people who are suffering due to the terrorist TPLF, there might be irreversible operations in all fronts, at any time or hour."
His tweet reportedly angered the Ethiopian government and top military officials. Ethiopian Army chief of staff, Berhanu Jula, criticized Gizachew for what he described as "irresponsibly" making public the Ethiopian army's offensive plans which were meant to be a secret.
"This individual has sold out a national security secret" Berhanu said.
Impact of the fighting in Northern Tigray Region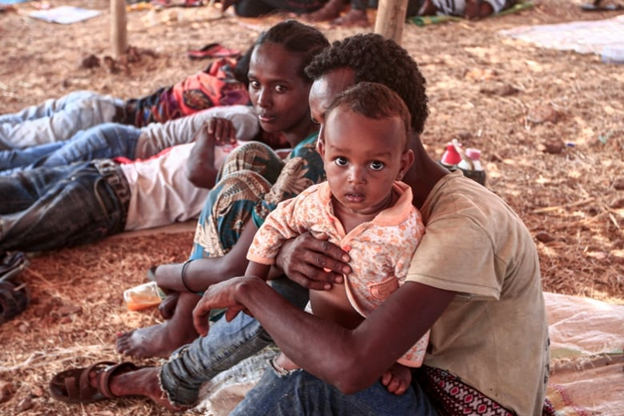 Since the Tigray conflict broke out last November, tens of thousands of people have been killed and millions displaced. The humanitarian situation in Tigray remains critical, with, more than 5.2 million people, about 90 per cent of the population in Tigray, reportedly in need of emergency humanitarian assistance.
The UN says hundreds of thousands of Tigrayans are also in a famine-like situation, together with other international aid organizations, it has blamed Addis Ababa for the worsening humanitarian crisis in Tigray region; they accuse Ethiopia of imposing blockade to the region, an allegation Prime Minster Abiy Ahmed's government denies.
As fighting between TPLF and the Ethiopian army and its allies nears Dessi, one of the largest cities in Amhara region, the city's administration also on Sunday re-imposed a curfew and other restrictions.
What sparked fighting in Northern Tigray Region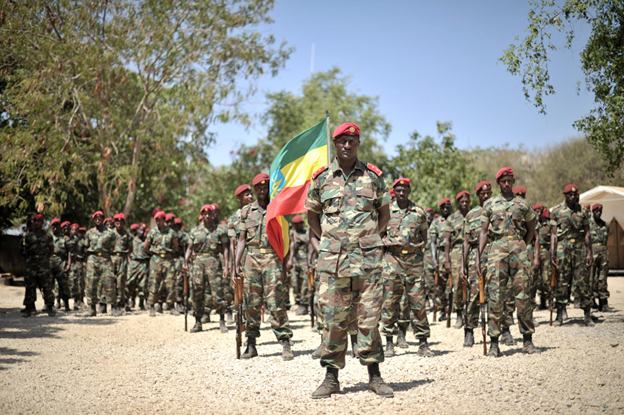 Fighting in Ethiopia's Northern Tigray Region has been going on since November 4 2020; a power struggle and push for political reform are among several factors that are said to have led to the crisis.
The conflict started when Ethiopian Prime Minister Abiy Ahmed ordered a military offensive against regional forces in Tigray; he backed this order by saying it was in response to an attack on a military base housing government troops there. The escalation came after months of disputing between Abiy's government and leaders of Tigray's dominant political party, the Tigray People's Liberation Front (TPLF); that for almost three decades was at the centre of power, before it was sidelined by Abiy, who took office in 2018 after anti-government protests.
The roots of the crisis can also be traced to Ethiopia's system of government; since 1994 the country has had a federal system in which different ethnic groups control the affairs of 10 regions. The TPLF was influential in setting up this system and it was the leader of a four-party coalition that governed Ethiopia from 1991, when a military regime was ousted from power. Under the coalition, concerns were routinely raised about human rights and the level of democracy. Eventually, discontent evolved into protest, leading to a government reshuffle that saw Abiy appointed prime minister; he liberalized politics, set up a new party, the Prosperity Party, and ejected key Tigrayan government leaders accused of corruption and repression.
Abiy also ended a long-standing territorial dispute with neighbouring Eritrea, earning him a Nobel Peace Prize in 2019. These moves won him popular approval, but caused unease among critics in Tigray. Tigray's leaders saw Abiy's reforms as an attempt to centralize power and destroy Ethiopia's federal system.
The feud grew further last September, when Tigray defied the central government to hold its own regional election. The central government, which had postponed national elections because of coronavirus, called the defiance illegal. The rift widened when all the more when the central government suspended funding for Tigray and cut ties with it in October; Tigray's administration said this amounted to a "declaration of war".
Tension increased when Tigrayan forces were accused of attacking army bases to steal weapons; Abiy said Tigray had crossed a "red line" and was quoted at the time saying:
"The federal government is therefore forced into a military confrontation," he said.
The TPLF has since been designated a terrorist organization, and resistance fighters have formed the Tigray Defence Forces (TDF), which incorporates both TPLF and non-TPLF members.
State of Affairs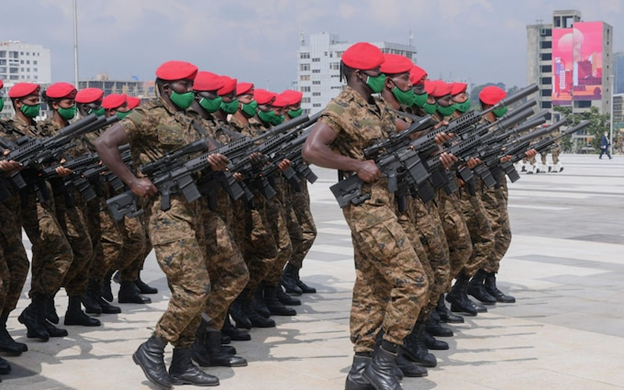 Ethiopian Military
The Ethiopian army took control of most of Tigray in November 2020, after TPLF forces seized a military base. In June 2021 the rebels recaptured Tigray in a surprise attack, and then moved into parts of neighboring regions like Amhara and Afar, forcing hundreds of thousands of people there to flee their homes. Around 5.2 million people in Tigray and another 1.7 million people in Afar and Amhara are reportedly dependent on food aid.
Tigray People's Liberation Front (TPLF) spokesperson Getachew Reda said the latest offensive was taking place in towns in Amhara region, and also involved Amharan regional forces fighting alongside the army. The Tigray forces' statement says "hundreds of thousands of regular and irregular fighters" have been fielded in the current assault. There is concern that the conflict in the country's north could lead to the break-up of the nation.
Ethiopian Prime Minister Abiy Ahmed was sworn in for a new five-year term last Monday, and in his speech he vowed to protect the country from foreign interference; Abiy also denounced the leadership in the northern region of Tigray, but his speech was seen to offer little hint as to whether he would pursue an offensive to take back the territory taken by Tigrayan forces.
"In order to narrow our differences we will have a national dialogue…a capable security and intelligence force will be built". he said.
When asked if a ground offensive had been launched, Ethiopian Prime Minister Abiy Ahmed's spokeswoman Billene Seyoum said the government had a responsibility to protect its citizens across the country from acts of terrorism but did not give further details. As Africa's second-most populous country, Ethiopia is pivotal to stability in the Horn of Africa.