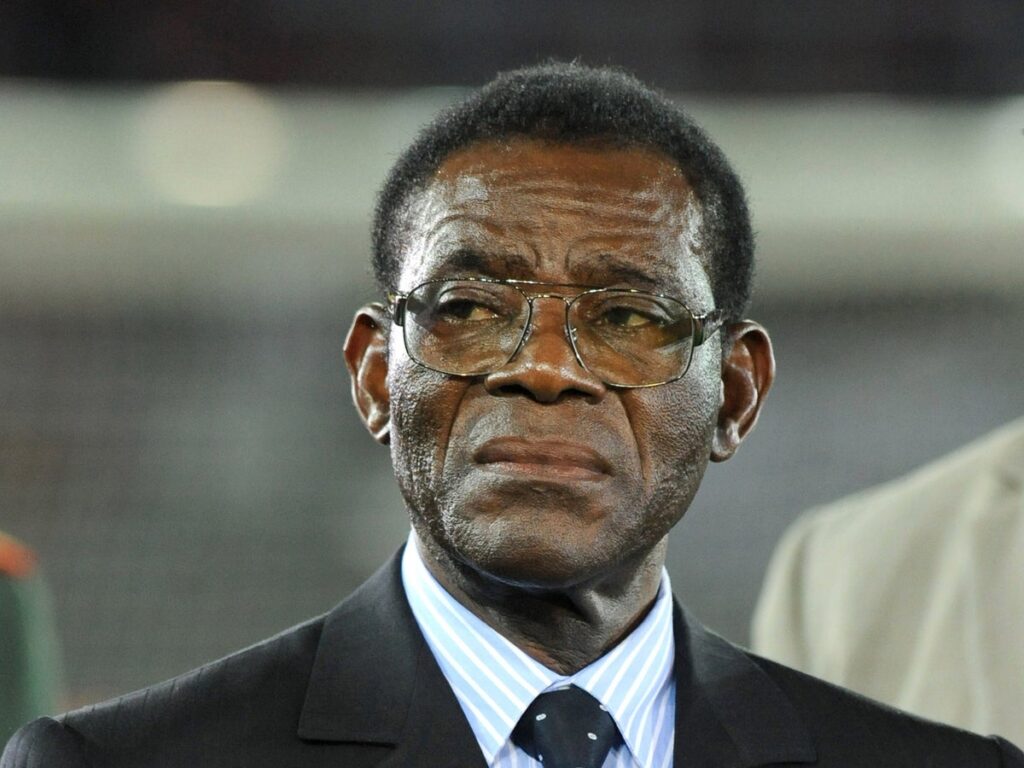 Rais wa Equatorial Guinea Teodoro Obiang Nguema Mbasogo, mkuu wa nchi aliyetawala kwa muda mrefu zaidi duniani ukiondoa wafalme, anatarajiwa kuteuliwa kuwa mgombea kwa muhula wa sita katika kongamano la chama wiki ijayo.
Teodoro Obiang Nguema Mbasogo ni mwanasiasa na afisa wa zamani wa kijeshi ambaye amehudumu kama rais wa pili wa Equatorial Guinea tangu Agosti 1979.
Obiang alikuwa Mwenyekiti wa Umoja wa Afrika kuanzia 31 Januari 2011 hadi 29 Januari 2012.
Chama cha Obiang cha Democratic Party of Equatorial Guinea (PDGE) kinashikilia takriban mamlaka yote ya utawala katika taifa hilo. Katiba ya nchi inampa Obiang mamlaka makubwa, ikiwa ni pamoja na haki ya kutawala kwa amri, na kuifanya serikali yake kuwa ya udikteta.
Obiang amewaweka watu wa familia yake katika nyadhifa kuu serikalini, mwanawe Teodorin Nguema Mangue ni makamu wa rais wa nchi.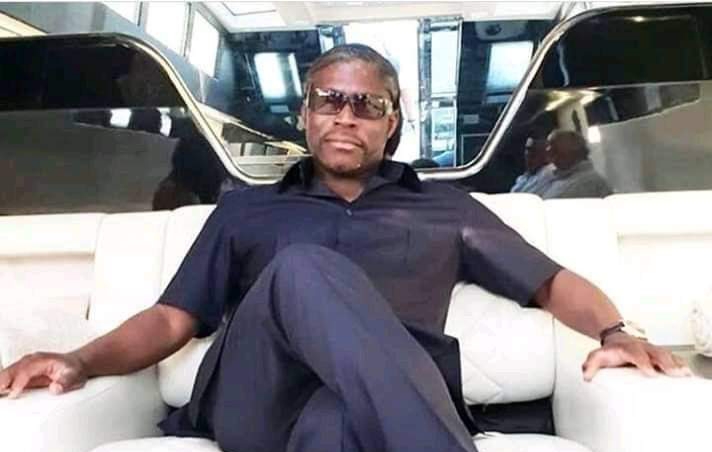 Mnamo Julai 2003, redio inayoendeshwa na serikali ilimtangaza Obiang "mungu wa nchi" mwenye "nguvu zote juu ya wanadamu na vitu."
Iliongeza kuwa rais "anawasiliana na Mwenyezi" na "anaweza kuamua kuua bila mtu yeyote kumuita kuwajibika na bila kwenda kuzimu."
Majengo mengi muhimu nchini yana makao ya rais na watu wengi huvaa nguo zilizochapichwae picha ya uso wake.
KUELEKEA UCHAGUZI MKUU 2023
Wiki chache tu zilizopita, mwanawe Obiang,Teodoro Nguema Obiang Mangue,alipendekezwa kugombea katika uchaguzi wa 2023.
Lakini wakuu wa chama kilichoko uongozini wakaamua ni mapema mno.
Agustin Nze Nfumu, mmoja wa makamu wa rais watano wa chama cha Obiang Democratic Party of Equatorial Guinea (PDGE), alisema Teodoro Obiang, ambaye ametawala kwa miaka 42, ndiye "anayefaa zaidi kwa kazi hiyo".
"Umri haujalishi, ubongo wake bado unafanya kazi kikamilifu," alisema Agustin Nze. "Bado ni rais wa chama chetu na ataendelea kuwa rais amejaa uzoefu."
Chama cha PDGE kilikuwa vuguvugu la kipekee la kisiasa chini ya sheria za nchini hadi 1991, wakati siasa za vyama vingi zilipoanzishwa. Obiang ameshinda chaguzi zote kwa zaidi ya asilimia 93 ya kura. Chama chake kitafanya kongamano lake la saba Jumatatu 22 na Jumanne 23 Novemba mjini Bata.
Wajumbe lazima wataje wagombeaji wao kwa uchaguzi wa 2023, kwa muhula wa miaka saba. Ana Lucia, profesa wa siasa katika Chuo Kikuu cha Lisbon na mtaalamu wa Equatorial Guinea, alisema "matokeo ya asili ya kongamano hili ni kudumisha hali ilivyo huku Teodoro Obiang akiwania muhula mpya."
JINSI TEODORO ALIVYOINGIA MADARAKANI
Obiang alichukua mamlaka ya nchi baada ya mapinduzi ya mwaka 1979 ambayo yalisababisha kunyongwa kwa mjombake Francisco Macias Nguema, baada ya kesi ya uhaini, mauaji ya halaiki na ufisadi. Francisco Macias Nguema alikuwa mkatili na aliogopwa na wananchi wengi wa Equatorial Guinea.
Macias,alijitangaza kuwa mchawi alikusanya mafuvu ya vichwa, alikuwa na mawazo ya Kinazi. Alitawala kwa woga, akiziacha familia nyingi katika mawimbi ya mauaji na ukatili ambao ulichochea kuhamia kwa watu wengi kuenda nchi jirani.
Obiang kisha alianza kuunda huduma za usalama zenye uwezo wote kufuatilia nyanja zote za maisha ya umma chini ya mamlaka yake mwenyewe.
Ana Lucia Sa alisema kulikuwa na "mivutano zaidi na zaidi kati ya watawala kujiandaa kwa uongozi wa nchi baada ya kuondoka madarakani kwa Teodoro."
Iwapo hilo litahusisha mwanawe Teodorin, ambaye sasa ana umri wa miaka 53, bado haijajulikana. Teodorin amehukumiwa na mahakama ya Ufaransa kwa kifungo cha miaka mitatu jela na faini ya Euro 30 (karibu dola milioni 34) kwa kujilimbikizia mali na bidhaa za kifahari kwa njia ya ulaghai.
Kesi yake ndio ya kiwango cha juu zaidi kati ya kesi kadhaa zilizofunguliwa dhidi ya wanachama wa viongozi wa Kiafrika juu ya mali iliyopatikana kwa njia mbaya.
Mnamo Julai, Uingereza pia ilizuia mali ya kifedha ya Teodorin Obiang na kumzuia kuingia nchini humo, ikimtuhumu kwa ubadhirifu wa fedha za umma ili kufadhili maisha ya kifahari, ambayo Malabo anapinga.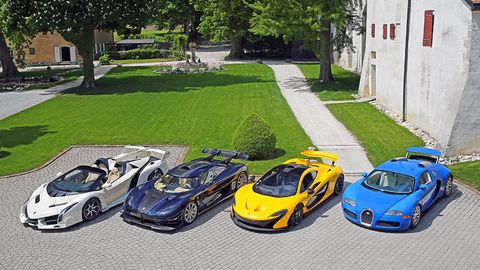 Akiba kubwa ya mafuta na gesi asilia ya Equatorial Guinea iligunduliwa mwaka 1996. Lakini Benki ya Dunia inakadiria kuwa idadi kubwa ya wakazi takriban milioni 1.3 bado wanaishi kwenye umaskini mkubwa.