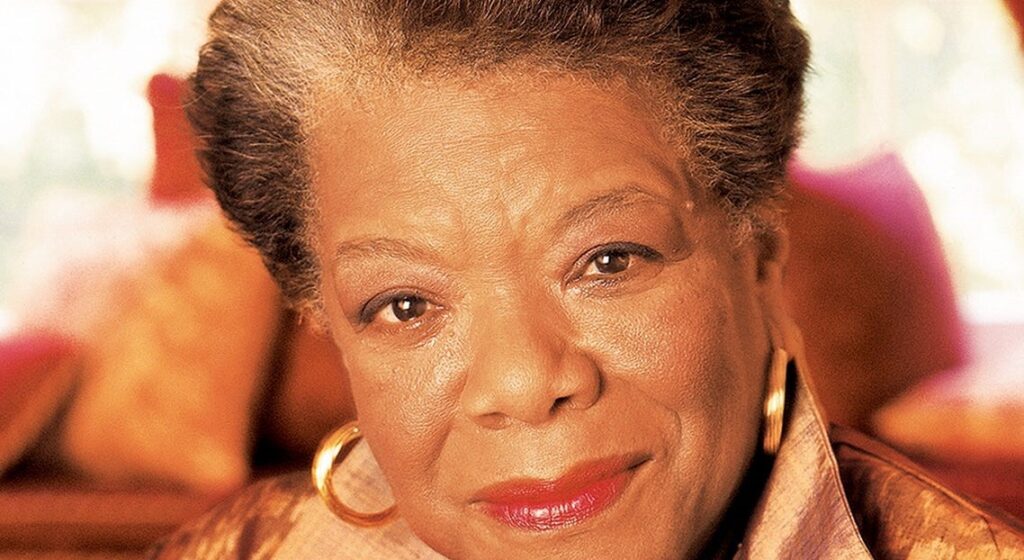 Hazina ya Amerika imetengeneza sarafu ya kwanza yenye mchoro wa mshairi maarufu, mwanaharakati na mwandishi Maya Angelou.
Maya Angelou anakuwa mwanamke wa kwanza mweusi kwa mchoro wake kuwekwa kwenye sarafu ya senti 25 nchini humo.
"Kila wakati tunapounda upya sarafu zetu, tuna nafasi ya kusema jambo zuri kuhusu nchi yetu – kile tunachothamini, na jinsi tumeendelea kama jamii," Katibu wa Hazina Janet Yellen alisema katika taarifa. "Ninajivunia kwamba sarafu hizi zinasherehekea michango ya baadhi ya wanawake waanzilishi wa Amerika, ikiwa ni pamoja na Maya Angelou."
Sarafu mpya ni sehemu ya mpango wa American Women Quarters. Sarafu  zingine zitakuwa na mchoro wa mwanaanga Sally Ride, mwanamke wa kwanza wa Amerika kwenda anga za mbali. Wilma Mankiller, mwanamke wa kwanza kuwa chifu mkuu wa jamii ya Cherokee; Anna May Wong, ambaye alikuwa mwigizaji wa kwanza wa sinema mwenye asili ya Kichina nchini Amerika. Nina Otero-Warren, msimamizi wa kwanza wa kike wa Santa Fe, NM, shule za umma na kiongozi katika vuguvugu la kupiga kura.
Sarafu hizo zitaendelea kutolewa baadaye mwaka huu hadi 2025, kulingana na taarifa kwa vyombo vya habari kutoka kwa Hazina ya Amerika.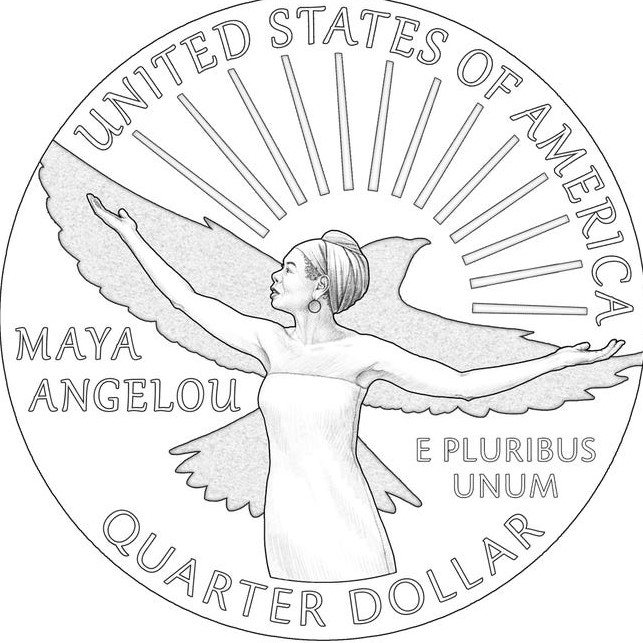 Wasifu wa kwanza wa Angelou, 'I Know Why The Caged Bird Sings,' ulisimulia maisha yake hadi alipokuwa na umri wa miaka 17, wasifu huo ulimpa umaarufu kitaifa. Alikuwa mwanaharakati mashuhuri katika vuguvugu la Haki za Kiraia na alifanya kazi na viongozi kama vile Malcolm X na Martin Luther King Jr., wakati mmoja akihudumu kama mratibu wa kaskazini wa Kongamano la Uongozi wa Kikristo.
Mnamo 1993, Angelou alikariri shairi lake, 'On the Pulse of Morning,' wakati wa kuapishwa kwa Rais wa zamani Bill Clinton na akaweka historia kama mshairi wa kwanza mweusi kuandika na kuimba shairi katika kuapishwa kwa rais. Rais wa zamani Barack Obama alimtunuku Angelou nishani ya Presidential Medal of Freedom mwaka 2010.
Msukumo wa uwakilishi  wa Waamerika weusi kwenye sarafu za Amerika haukomei katika sarafu ya senti 25. Mnamo 2016, serikali ya Obama ilitangaza kwa mara ya kwanza pendekezo la kubadili mchoro wa Rais wa zamani Andrew Jackson kwenye sarafu ya $20 na kuweka ile ya Harriet Tubman, aliyepinga utumwa wa watu weusi.
Utawala wa Trump ulisitisha juhudi hizo, kwani Rais wa zamani Donald Trump aliita juhudi za kuondoa mchoro wa Jackson kama "msukumo wa kisiasa usiofaa" kwenye kampeni zake, ingawa Katibu wa Hazina wa zamani Steve Munchin alitaja wasiwasi wa kughushi na usalama.
Muda mfupi baada ya kuapishwa kwa Rais Joe Biden Januari iliyopita, katibu wa vyombo vya habari Jen Psaki alisema utawala wa Biden unalenga kuharakisha mchakato wa kupata mfano wa Tubman kwenye sarafu ya $20.