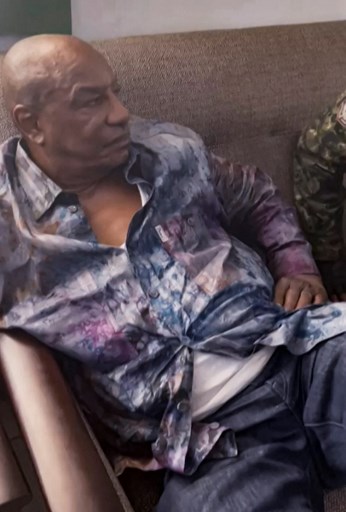 Rais wa zamani wa Guinea aliyeondolewa madarakani Alpha Conde alirejea nchini Ijumaa baada ya safari ya kwenda Umoja wa Falme za Kiarabu kwa matibabu, baraza tawala la serikali lilisema.
Conde 'alirejea Conakry mchana wa leo baada ya matibabu katika Umoja wa Falme za Kiarabu," kulingana na taarifa ya jeshi iliyosomwa kwenye televisheni.
Mamlaka za Guinea zilichapisha picha kwenye mitandao ya kijamii za Conde, ambazo walisema zilimuonyesha akishuka kwenye ndege alipowasili Conakry.
Conde 84 alikuwa rais wa kwanza wa Guinea kuchaguliwa kidemokrasia mwaka 2010. Lakini aliondolewa madarakani na maafisa wa jeshi mwaka jana na nafasi yake kuchukuliwa na Kanali Mamady Doumbouya.
Mapinduzi hayo yalifuatia maandamano makali dhidi ya kufanikiwa kwa Conde kuwania muhula wa tatu madarakani — mpango ambao wakosoaji walisema ulikiuka katiba.
Kisha aliruhusiwa kuondoka Guinea kuelekea UAE mwezi Januari.
Kuachiliwa kwake ni mojawapo ya matakwa yaliyotolewa na jumuiya ya Afrika Magharibi ECOWAS baada ya mapinduzi.
Inasemekana kuwa watawala hao walisita kumwacha aende nje ya nchi kwa kuhofia njama zinazoweza kutekelezwa dhidi ya utawala wao mpya.
"Rais huyo wa zamani atasalia nchini Guinea mradi afya yake iruhusu. Uadilifu na utu wake vitaheshimiwa kila mara kwa mujibu wa cheo na hadhi yake," Kamati ya Kitaifa ya Mikutano ya Maendeleo (CNRD), bodi inayoongoza ya junta, ilisema.
Lakini chama cha Conde cha Rally of the People of Guinea (RPG) kililaani jeshi kwa "vitendo vya kiholela" dhidi yake na utawala wake wa zamani.
Siku ya Jumamosi RPG ilisema katika taarifa kwamba itaendelea 'kufanya kazi ili kuhakikisha kuachliwa kamili'kwa Conde na itawasilisha ombi la kutembelewa katika siku zijazo.
Hata hivyo muungano wenye ushawishi mkubwa wa FNDC, ambao ulifanya maandamano makubwa dhidi ya Conde kabla ya kupinduliwa, ulitoa taarifa yao ukiitaka mahakama "kufanya kila linalowezekana kufungua, bila kuchelewa kusikilizwa kwa kesi" kwa uhalifu wa kikatili uliofanywa na yeye na wafuasi wake.
Siku ya Jumatano, waziri mkuu wa zamani wa Guinea Kassory Fofana na mawaziri watatu wa zamani waliohudumu chini ya Conde walizuiliwa kwa tuhuma za ubadhirifu, katika uchunguzi wa hivi punde unaowalenga watu mashuhuri tangu mapinduzi ya kijeshi ya mwaka jana.