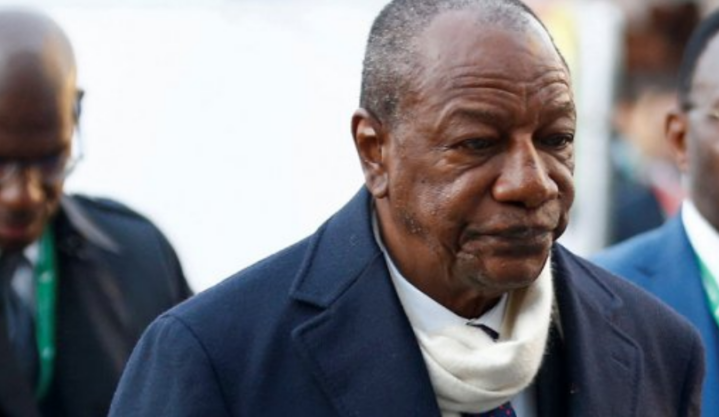 Rais wa Guinea aliyepinduliwa Alpha Conde 'hatimaye yuko huru' na anaweza kupokea wageni, jeshi lililompindua limesema.
Conde alikuwa rais wa kwanza wa Guinea kuchaguliwa kidemokrasia mwaka 2010, lakini kiongozi huyo mwenye umri wa miaka 84 aliondolewa madarakani na maafisa wa jeshi mwaka jana na nafasi yake kuchukuliwa na Kanali Mamady Doumbouya.
Aliruhusiwa kwenda Umoja wa Falme za Kiarabu kwa matibabu mwezi Januari, akirejea Guinea Aprili 10. Chama chake, Rally of the Guinean People (RPG) kimesema hakuwa huru kweli kabla au baada ya safari yake, na alidai 'uhuru wake kamili na usio na masharti.'
Ili kuunga mkono wito wake, RPG ilisitisha ushiriki wake katika mkutano wa maridhiano wa kitaifa ulioandaliwa na jeshi kupinga kuzuiliwa kwake.
Taarifa ya jeshi iliyochapishwa mwishoni mwa Ijumaa ilisema kwamba Doumbouya 'anaarifu mataifa kwamba rais wa zamani wa jamhuri hatimaye yuko huru.'
"Wakati akiendelea kunufaika na ulinzi wa kutosha, anaweza kupokea watu wa familia yake ya kibaolojia na kisiasa, marafiki na wa karibu," ilisema.
Taarifa hiyo ilisema Conde atakaa katika nyumba ya mkewe katika mji mkuu Conakry hadi nyumba yake ya kibinafsi ijengwe katika kitongoji cha Kipe.
"Hadhi na uadilifu wa profesa Alpha Conde vitahifadhiwa kila wakati," ilisema taarifa hiyo.
Mapinduzi hayo yalifuatia maandamano makali dhidi ya Conde kuwania muhula wa tatu madarakani — ambayo wakosoaji walisema ilikiuka katiba.
Doumbouya, ambaye ameapishwa kama rais wa mpito, ameahidi kurejesha utawala wa kiraia, lakini alipinga shinikizo la kimataifa la kuweka tarehe kamili ya uchaguzi.