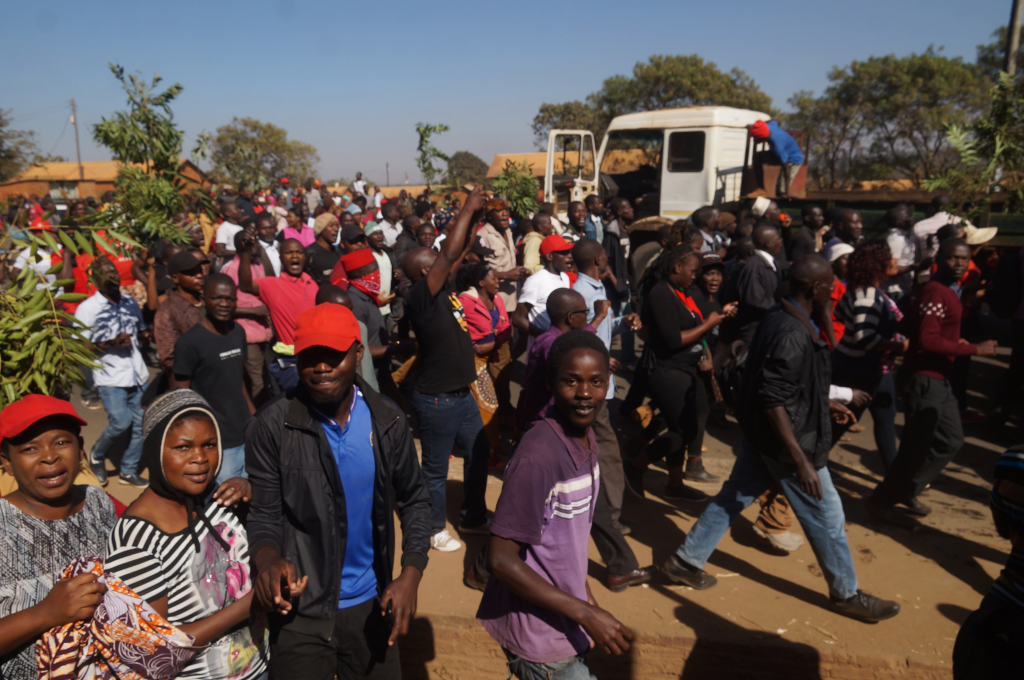 Police in Malawi's capital Lilongwe said it arrested 76 people Wednesday after protests against the judiciary's slow pace in dealing with corruption cases and the rising cost of living.
Lilongwe police spokesman Hastings Chigalu told AFP that they had arrested eight protest leaders who would be charged with unlawful assembly and contempt of court.
"The rest of the people will be charged with theft and causing public disorder," he said.
Chigalu claimed that "criminal elements" who infiltrated the protests looted shops belonging to foreign nationals in several of the city's townships.
The police and protestors faced off in the townships of Area 36, Area 23 and Falls Estate after demonstrators blocked the main road with burning tyres.
"That is why the police fired teargas to disperse the protestors, who then went into the townships and started looting shops," said Falls Estate resident Matt Chimseu.
In this article