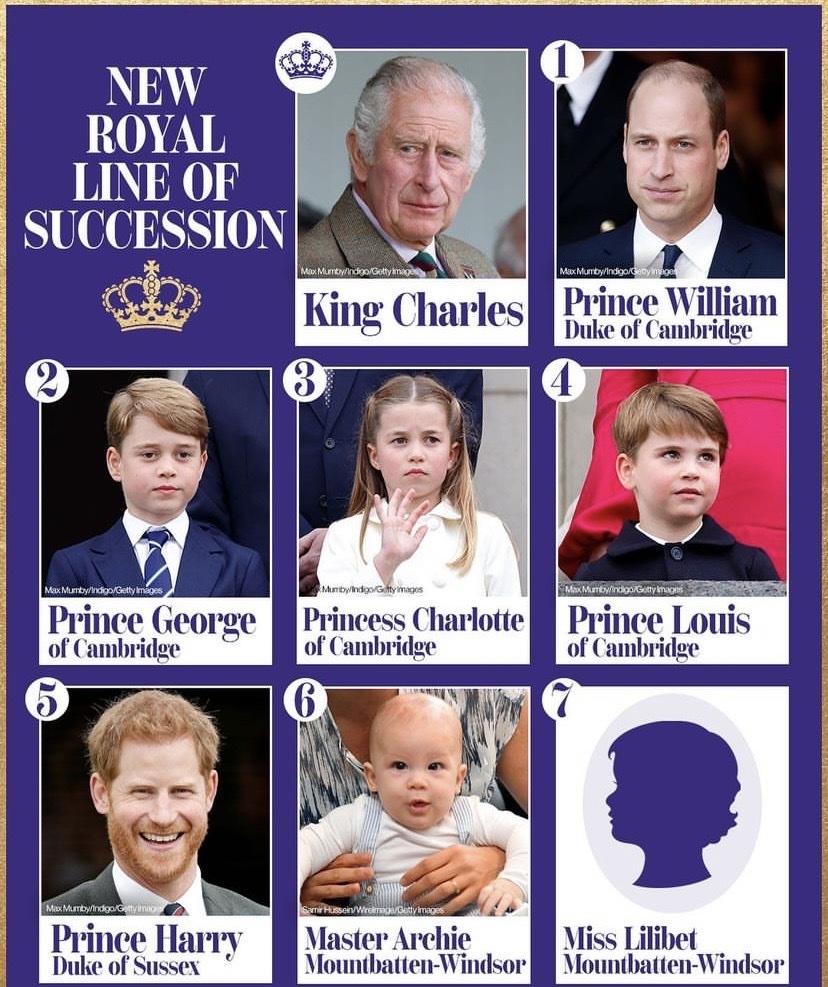 With the sad news of the death of Queen Elizabeth II, Britain's iconic queen and longest-reigning monarch, many minds are, naturally, turning to question of what comes next for the monarchy. With the Queen's eldest son and heir, the former Prince Charles, becoming king, the line of succession has shifted. While many of us know that Charles's son Prince William will now take up the mantle of first in line to the throne, there are plenty of royal relatives whose positions aren't as well known.
The succession to the throne is regulated not only through descent, but also by Parliamentary statute. The order of succession is the sequence of members of the Royal Family in the order in which they stand in line to the throne.
Wondering where Princess Charlotte falls in the line of succession? What about Princess Anne? And how did the Sussexes' children impact the order? If you're curious to learn more about the hierarchy within the royal family, read on for the full line of succession from Prince William to George Windsor, the Earl of St Andrews.
The line of Succession
SOVEREIGN
1. The Duke of Cambridge
2. Prince George of Cambridge
3. Princess Charlotte of Cambridge
4. Prince Louis of Cambridge
5. The Duke of Sussex
6. Master Archie Mountbatten-Windsor
7. Miss Lilibet Mountbatten-Windsor
8. The Duke of York
9. Princess Beatrice, Mrs. Edoardo Mapelli Mozzi
10. Miss Sienna Mapelli Mozzi
11. Princess Eugenie, Mrs. Jack Brooksbank
12. Master August Brooksbank
13. The Earl of Wessex
14. Viscount Severn
15. The Lady Louise Mountbatten-Windsor