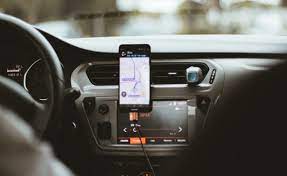 Earlier in April, when Tanzania's Land Transport Regulatory Authority (LATRA) introduced a mandatory 15% for all ride-hailing companies in the country, Uber hardly protested. The global ride-hailing giant quietly left the country. Their last phrases were, "We will only return if the regulation is addressed."
Kenya's National Transport and Safety Authority (NTSA) is now replaying the Tanzania script with a regulation that enforces an 18% commission cap for all ride-hailing companies in the country. This time, Uber is not quiet; neither is it leaving without a fight. With four days to the enforcement of the law across Kenya, Uber is fighting for the regulation to be revoked as unconstitutional.
Uber has appealed to Kenya's apex court to annul the new digital taxi-hailing regulations claiming that some aspects are unconstitutional, discriminatory, discouraging to foreign investments and infringing on its rights and those of its riders and partners.
The regulations, set to come into effect in a few weeks, have been in development since 2016 when drivers protesting a 35% commuter price reduction by Uber caught the attention of lawmakers.
In court, Uber is contesting Kenya's decision to cap commission charged per ride at 18% and evaluate pricing structure, saying it would dent its earnings and discourage further investment in the country. Uber currently charges a 25% commission on earnings per trip, and the new rate will force it to lower its service fee by 28%.
The company argues that Kenya is a free market, where ride-hailing companies have the right to negotiate commercial agreements without external influence. It also claims that the regulations were made and gazetted without following due process and public participation.
"The introduction of 18% as the ceiling for allowable commission has the potential to stifle innovation and reduce the petitioner's economic feasibility of investing in the market," said documents filed by Coulson Harney LLP, the law firm representing Uber, making reference to the new law by Ministry of Transport and Infrastructure, that gives the country's National Transport and Safety Authority (NTSA) the mandate to enforce it.
On the other hand, after weeks of controversy over the fate on ride-hailing companies Uber and Bolt are set to resume services in Tanzania, the government has announced.
The companies were forced to suspend services in Tanzania following the government's regulatory changes that were enforced effectively from March, 2022.
While Uber suspended their services in March, Bolt decided to switch to only to corporate clients, however, the service was only available for tricycle 'Bajaj' and motorcycles.
The resumption of services was announced on September 12, with the director general by the Land Transport Regulatory Authority (Latra), Mr Habibu Suluo while addressing the media in Arusha.