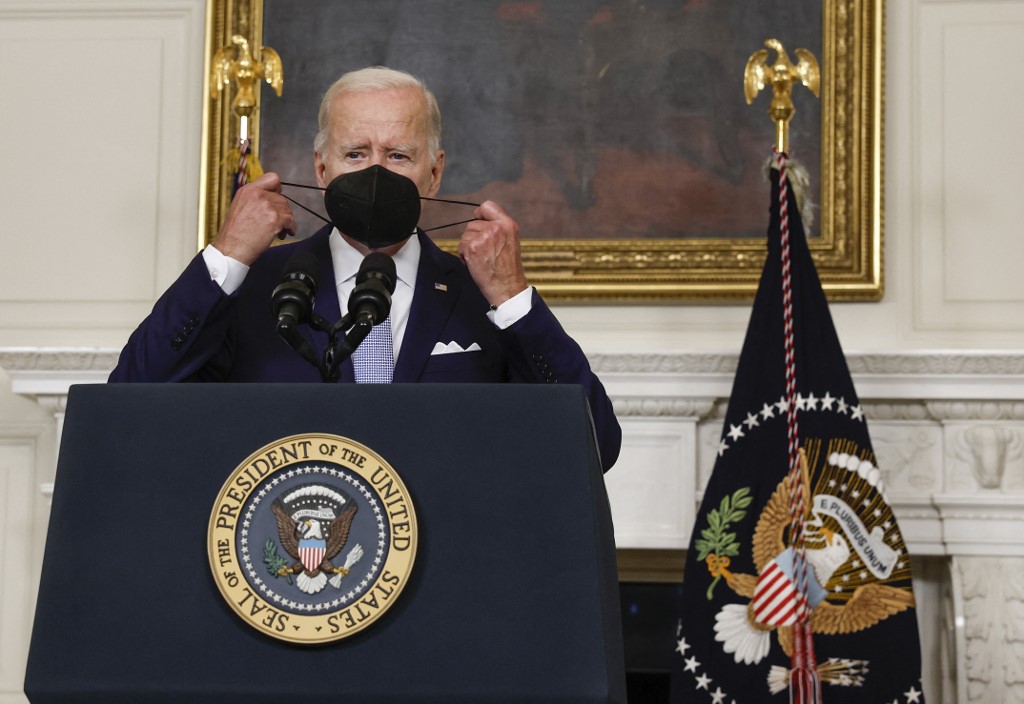 US President Joe Biden has declared the pandemic over in the United States, despite the number of Americans who have died from Covid continues to rise.
"The pandemic is over. We still have a problem with Covid. We're still doing a lot of work on it…, but the pandemic is over," Biden said during an interview.
Statistics show that more than 400 Americans on average die from the virus every day.
The head of the World Health Organisation (WHO) said last week that the end of the pandemic was "visible". In an interview with CBS's '60 Minutes' programme broadcast on Sunday, Mr Biden said the US was still doing "a lot of work" to contain the virus.
"If you notice, no one was wearing a mask," he said. "Everyone seems to be in good shape … I think it's changing."
But administration officials told US media on Monday that the comments do not signal a policy shift and there were no plans to lift the ongoing Covid-19 public health emergency.In August, U.S. officials extended the public health emergency, which has been since January 2020, until Oct. 13.
So far, more than one million Americans have died of coronavirus. Data from Johns Hopkins University shows that the seven-day average of deaths currently stands at more than 400, with more than 3,000 dead in the past week.
In January 2021, by comparison, more than 23,000 people were reported to have died of the virus in a week. Approximately 65% of the U.S. population is cSenior Republicans criticized the president's comments, with former Secretary of State Mike Pompeo tweeting "Biden is now saying 'the disease is over' why he is firing tens of thousands of healthy soldiers from the military with his COVID vaccine order."onsidered fully vaccinated.
Public health officials have expressed cautious optimism in recent weeks that the world is on track to recover from the pandemic, but continue to urge people to be cautious.
On Monday, Dr. Anthony Fauci, head of the National Institute of Allergy and Infectious Diseases, acknowledged the situation was good.