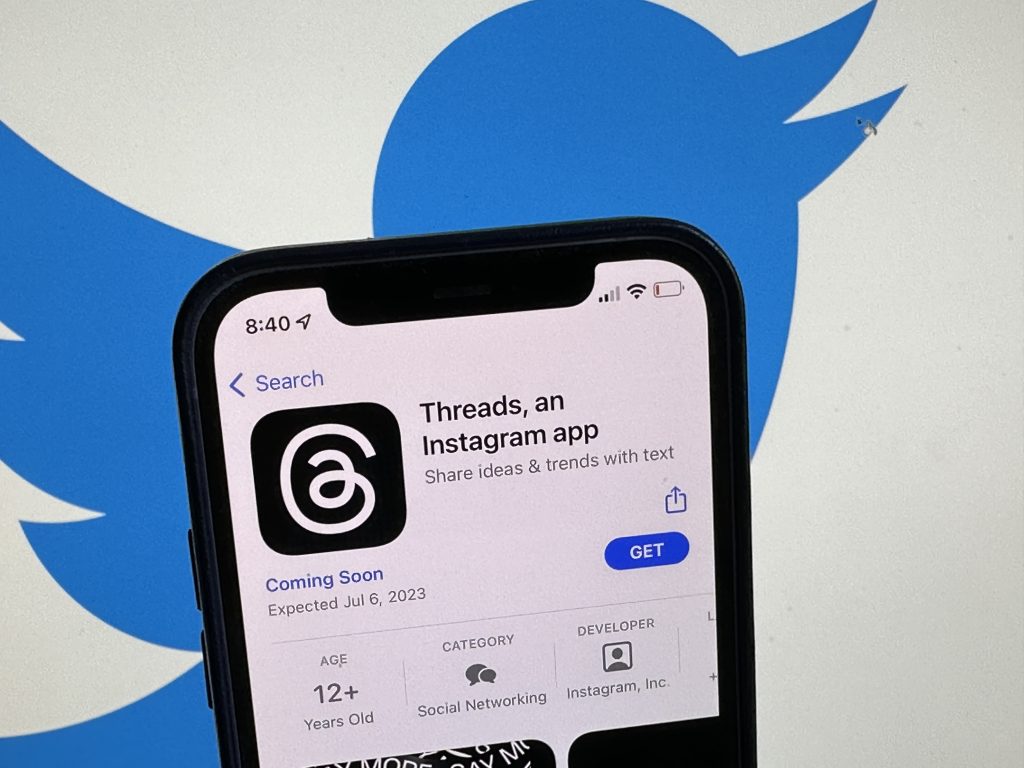 Facebook owner Meta's new Threads app, meant to compete with Twitter, was available for pre-order on mobile app stores on iPhone and Android operating systems on Monday.
Listed as "Threads, an Instagram app," the new program should be available in the coming days, and is described on Apple's app store as "Instagram's text-based conversation app."
"Threads is where communities come together to discuss everything from the topics you care about today to what'll be trending tomorrow," says the app's description on the store.
Thread's launch comes after a period of uncertainty at Twitter since Tesla owner Elon Musk took over in October, with the billionaire restructuring the company, firing thousands and placing many features behind a subscription paywall.
Meta, the parent company of Facebook and Instagram, announced in mid-March that it was working on a new social network whose description made it a potential competitor to Twitter.
Threads will enable users to "connect directly with your favorite creators and others who love the same things — or build a loyal following of your own to share your ideas, opinions and creativity with the world," according to its app store description.
"We're thinking about a decentralized, independent social network for sharing written messages in real time," the group said in a statement sent to AFP.
Twitter provoked ire last week when Musk announced that the platform would limit the number of tweets that could be read per day, with people not paying for subscriptions — by far the majority of users — limited to 1,000 tweets a day.
The stated aim of the decision was to limit the use of the social network's data by third parties, in particular companies feeding artificial intelligence models.
els/rr/fio/aha
© Agence France-Presse