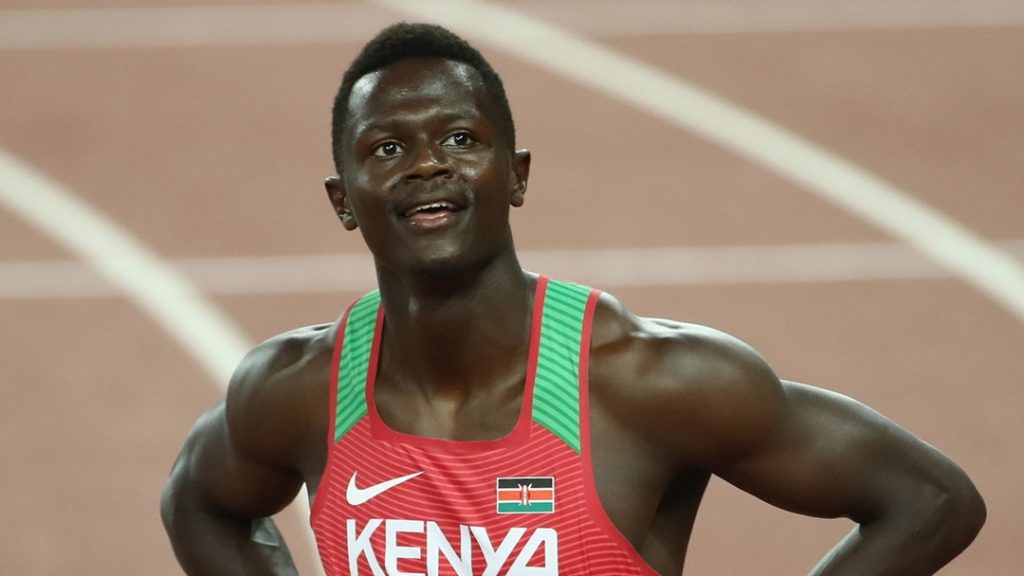 Kenyan sprinter Mark Otieno said on Thursday he was ready to make up for lost time at the Paris Olympics next year after his career was derailed by a doping suspension.
Otieno tested positive for the banned anabolic steroid methasterone and was suspended from the Tokyo Games in 2021 moments before he was due to compete in the 100m heats.
"The long absence has undoubtedly affected my performances but I am happy to be back again," the 30-year-old told AFP.
"My priority is to qualify for the Olympics next year."
The three-time national 100m champion returned to full training early this month and on Wednesday met Kenya's Olympic officials.
Otieno, whose personal best for the 100m is 10.05 seconds, will have to run under 10 seconds by June next year to qualify for the Olympics in Paris.
"I am prepared to push, regain my position and represent Kenya again," said Otieno, who was handed a lesser ban after appealing the initial four years.
Otieno's training partner and African record holder Ferdinand Omanyala is the only Kenyan among the 15 sprinters who have run qualifying times.
Nearly 70 Kenyan athletes — mainly distance runners — have been banned in the last five years for drugs offences in a crisis that has tarnished the East African track and field powerhouse.
Titus Ekiru, sixth fastest man in history in the marathon, was last month provisionally banned for doping.
The 31-year-old tested positive for triamcinolone acetonide, a glucocorticoid, after winning in Milan in May 2021 in the exceptionally fast time of 2hr 2min 57sec.
The elite marathoner is facing a potential 10-year-ban after Athletics Integrity Unit rejected his explanation that the result was due to legitimate medical treatment.
aik/ho/nr
© Agence France-Presse